When it comes to analysing why your website is not getting traffic, many things might be at play, and I've taken the time to explain the important ones below. You need to see #12.
Most of the time, when businesses decide to build their online brand, what most companies want is a website that showcases their services or products.
That's all they care about.
What they often forget is that; it is not enough to just create a website.
Certain things must be put into place if you want your website to perform its main duty, which is to convert visitors into customers.
But the website owners are not at fault.
I believe it is the job of the web designer to implement the necessary tricks that will make your visitors stop to check what you have to offer.
13 Reasons Your Website Is Not Converting
If you have a website that is not converting, then you need to pay attention to the yins and yangs outlined below:
Brand Trust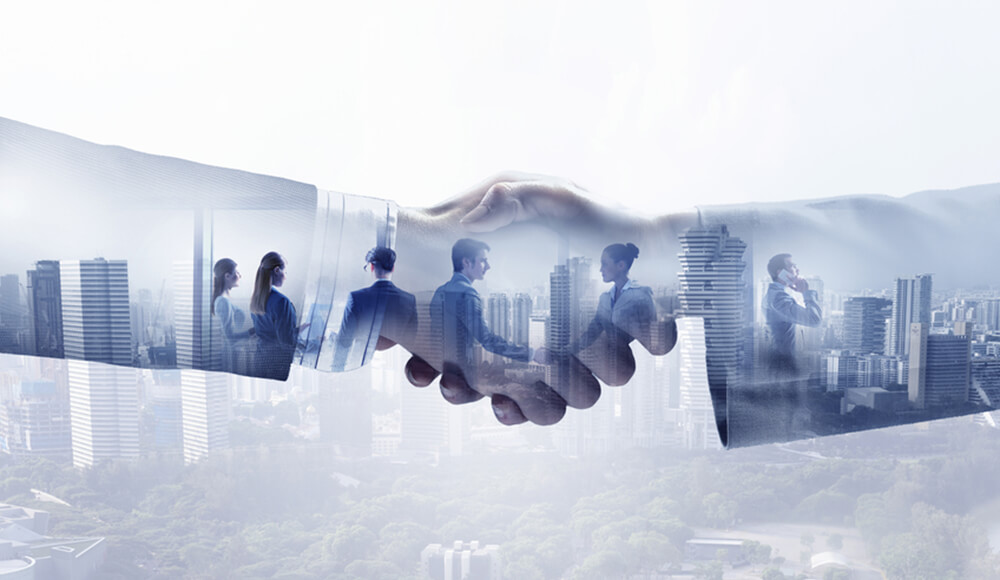 Trust is the most important thing on the internet when it comes to making buying decisions. It used to be very easy some years back. But right now, people don't trust the online market any more. 
And can you blame them? Many people have lost millions trying to purchase a service or product online due to fake advertisements and clickbaits.
But there's a way to make your customers trust, and buy from you over and over again. The proper way to build your online brand is to give value to your customers first before trying to sell or pitch them anything.
Trying to sell first is where many brands get it wrong. They are accustomed to seeing TV ads and ad boards, thinking the same approach works online. 
When you tell your visitor to "buy now", they will mostly do the opposite if they don't trust you, yet.
A lot of things go through your visitor's mind. They will ask questions like; Do I know you? Or how will I know this is legit?
When you go on YouTube, for example—you will see a lot of people using this approach because it lowers their visitors' trust shield.
YouTubers often create content that teaches people something (Value) before pitching (Selling) them something.
Take, for example. Let's say you are in the beauty niche, and the product you are trying to sell is a female wig.
The best way to get your visitors to buy would be to create a video or an article such as; "3 Trusted Websites that Sells Quality Wigs".
Isn't it obvious that anyone interested in buying a wig would want to hear what you have to say?
This could be the time to gently pitch your website as one of the most "trusted" places online that sell quality wigs. Don't push it, however.
If a visitor wants to buy something from you, they will when the trust is earned. And the only way they'll ever trust you is if you've added value to their lives.
Watch this video to understand this concept of marketing better.
If you offer services online, you can also direct your visitors to your case studies. It will prove to your visitors that some people out there trust you and that you have enough experience in your niche.
Poor SEO Strategy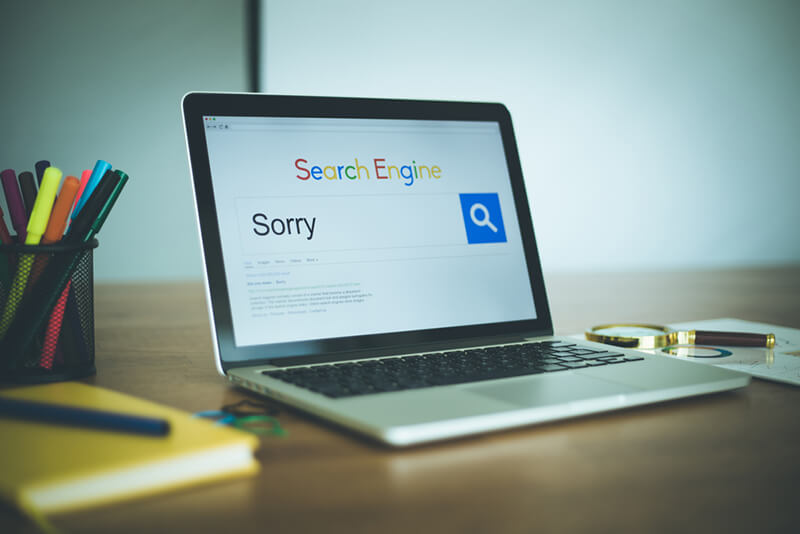 Search Engine Optimization (SEO) is the butter to any website's bread. Brands that understand how to do proper SEO achieve success faster.
SEO is "key" if you want to be super successful online. But the SEO game has become very challenging over the years, and it'll keep getting harder, I'm afraid.
Years back, if you wanted to rank for a keyword; all you needed to do was to create a 600-word content, stuff your keyword in the post as many times as possible and voilà! You hit Google's first page in a few weeks.
Fast-forward to today, creating a 2000-word article isn't enough to rank you for your desired keyword any more. 
According to MOZ, Google changes over eight search algorithms every day! 
It means that you must be on top of your game if you want to rank on Google's first page.
When trying to rank for a keyword on search engines, there are two things you must pay attention to — On-page and Off-page SEO.
On-page SEO is the art of tweaking your website to conform with search engine standards. Your site will look like jargon in the eyes of search engine spiders if your on-page SEO is not properly done.
To make sure your on-page SEO is "perfect". Certain things must be put into place. You have to link your articles to one another, add image Alt attributes, meta description, and so on.
Off-page SEO, on the other hand, is what search engines think other people think about your website. That is; how many people are talking about your content and how are they engaging with it.
While it's straightforward to do your On-page SEO, the latter is often the hardest because it's the most important of the two.
Google wants to serve only the best content to its users. So they pay serious attention to the number of quality backlinks (Other websites in your niche linking back to your website) and engagements.
Google will most likely put you on the first page if many people are sharing and linking back to your article. Because they believe it gives real value to their audience.
So when you create great content that gives value, don't be afraid to ask your audience or people in your niche to share and link back to your article.
Backlinks are crucial in your SEO strategy. Not having enough quality backlinks might be the reason why your website's traffic is dropping.
No Call-to-Action (CTA)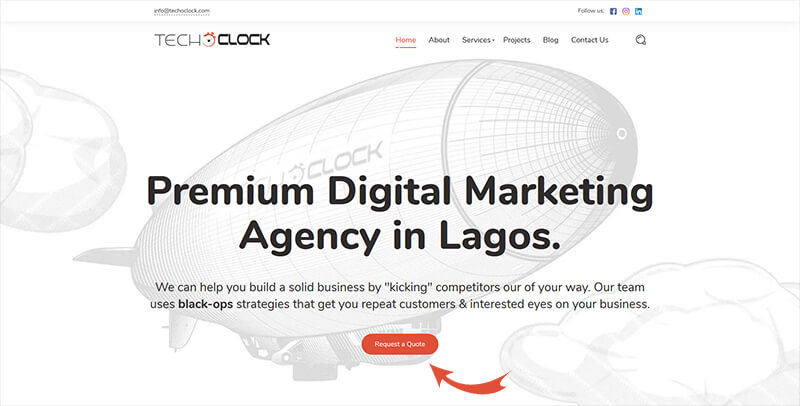 Some people complain that they have a decent number of visitors coming to their website every month. Still, they are not converting into customers.
I mentioned above that you should stylishly recommend your product or service to your audience after educating them about a subject.
You'll be surprised to know that many people just create content without actually telling their visitors to take any form of action.
You might think it's obvious to the visitor that you want them to take action, but most of the time, they miss the point.
People are just too busy with their own lives, and our attention span is less than that of a goldfish. Not telling your visitors to take action could also be the reason your website is not converting.
Remember, don't be afraid to ask your visitors to take action but make sure you've given value to them first. VALUE should always come first!
Too Many Distractions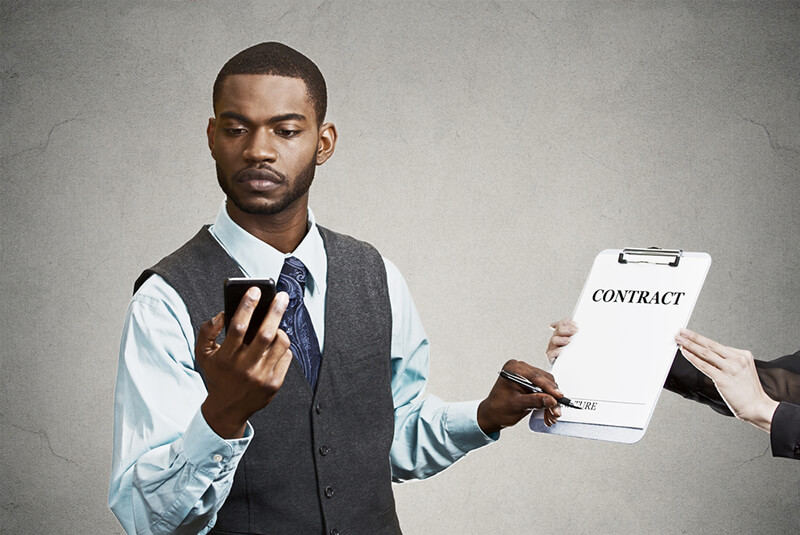 As a website design company ourselves, we've had our fair share of hearing clients ask for something we know won't benefit them or their audience.
We often hear clients say; "I want animations here and there" or "I want this to pop up".
First, calm down. We've been in this game far longer than you, and you should never tell a doctor how to cut you open (*In my mind).
A lot of website owners focus on what they think is right instead of what their audience would love.
Having too many animations on your website, for example, distracts many of your visitors. There's a principle we always follow when it comes to designing websites for clients.
We only want to K.I.S.S you! That is, we want to KEEP IT SHORT AND SIMPLE for you.
When your website is clean, short and very simple, it will convert way better than having images pop up here and there.
So when next you want to create a new website or redesign your old one, always have it at the back of your mind that it's always better to KISS!
They are Missing the Point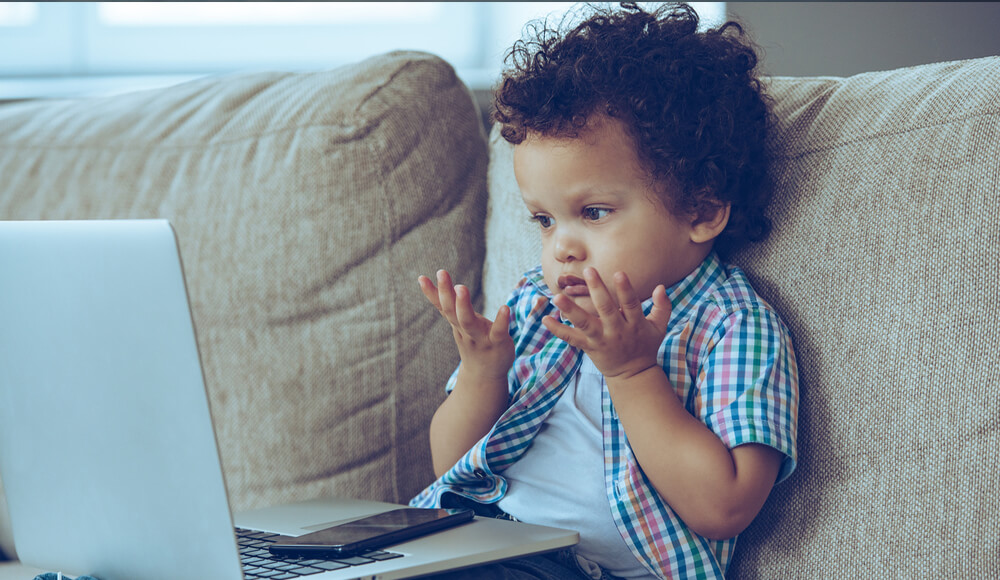 We all know that content is king! And there's no point whatsoever offering the best services or products, if your website visitors don't understand you.
Humans are selfish beings, and we are always looking out for our best interests. You can't argue with nature!
So, when communicating your offer to your visitors, you must explain how they will benefit from using your service or product. 
You can't just create mediocre content and expect people to understand your service is right for them. You must put serious time into communicating your offer to your visitors.
If you are not a copywriter, you can always hire freelancers or an agency like ours to help you sell your product in a hypnotic way. 
Your customers must imagine and feel like they are already using your product just by reading your content alone. It is the primary ingredient of copywriting.
Information

Overload
The fastest way to confuse your visitors is to give them too much information at once.
Don't be tempted into giving them all the information at-a-go. It might have a reverse effect, and things might go sideways fast!
You don't want to overwhelm your visitors with too much information on one page.
If you must explain everything about your service or product to your potential customers — make sure you separate the pages and give them the links to navigate easily.
Too much information on a page makes your website look complicated in the eyes of your audience.
Moreover, it's always a good idea to withhold some information to create curiosity in your visitors' minds. Giving too many details could be the reason why your website isn't getting why your website is not getting traffic. So avoid that.
No SSL Certificate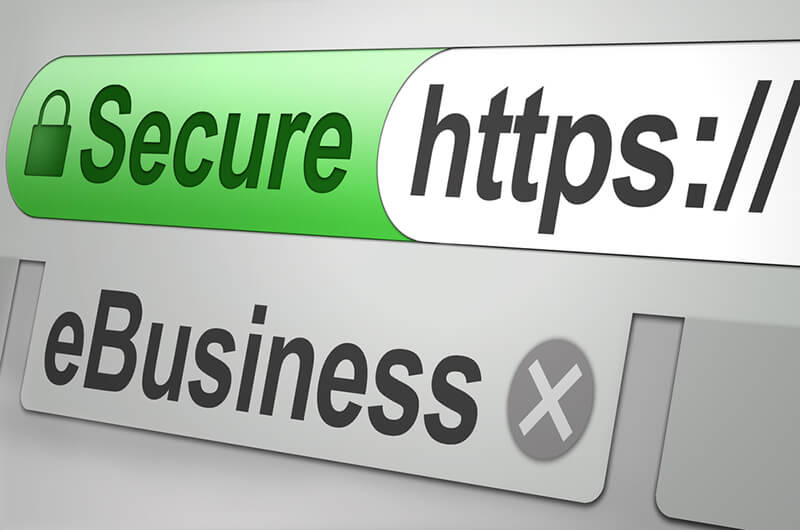 Many people are now starting to understand how websites work and how to protect themselves better online.
One way to make sure your privacy is not compromised is to only visit sites that have the padlock sign in front of their domain name. Why?
Well…You risk getting your account hacked or your credit card details stolen by hackers if that padlock symbol is missing.
To make sure you get the sales you want, install an SSL certificate on your website. If you are low on budget, you can always use free ones from Cloudflare or Let's Encrypt.
Your customers must feel safe before they buy from you. If you don't have that padlock sign or "https://" in front of your domain, your sales will likely drop.
Even Google won't give you the juice you deserve if you don't have SSL certificates installed.
Poor Website Design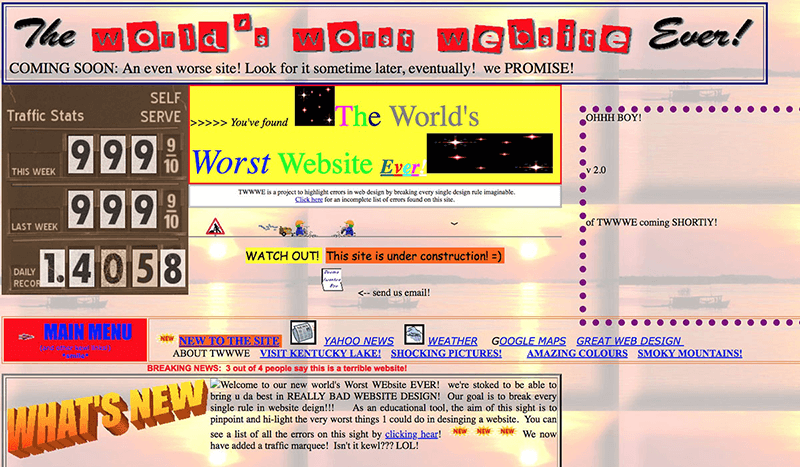 We've all been to that website that looks horrible. The website that has too many colours, and many texts that don't blend with images. The website with the same desktop version on the mobile 
These are the worst kind of websites, and you don't want to fall into that category.
According to Search Engine Land, more than 60% of searches now come from mobile phones. That means we should focus on making our website as mobile-friendly as possible, right?
But many websites out there still have poor website layouts. Yet, they complain that their website isn't getting customers.
If you want to increase your online sales, you need to make sure your website looks great both on a PC and mobile. 
Unfortunately, many website design companies just want to collect money from their clients without putting all the necessary things in place.
So you want to pay attention to your website layout because it could also one of the reasons why your website isn't gaining traffic.
No Social Proof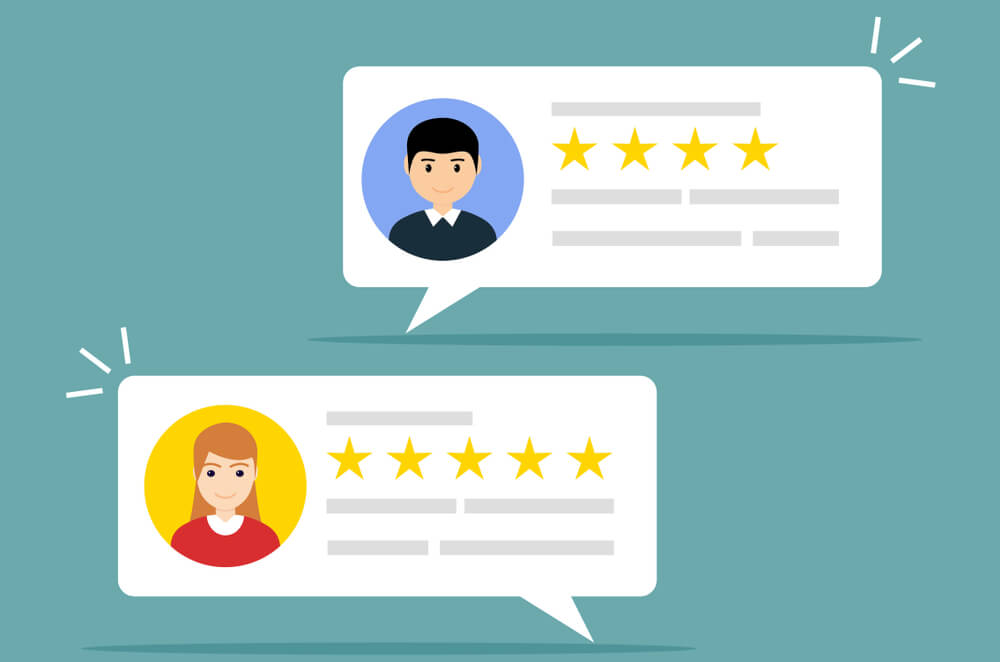 As I said above, trust is the most important thing when it comes to making money online. Your website visitors will likely buy from you when they see that your previous customers are happy and satisfied with your product.
The best way to communicate to your audience that your brand can be trusted is to show them through social proof.
You can add a testimonial page to collect reviews from people who've purchased your product in the past.
When a visitor sees this on your website, it eliminates some objections they might have about your product or service.
But make sure the reviews are real, short and communicate what your visitor wants to hear.
Too Many Options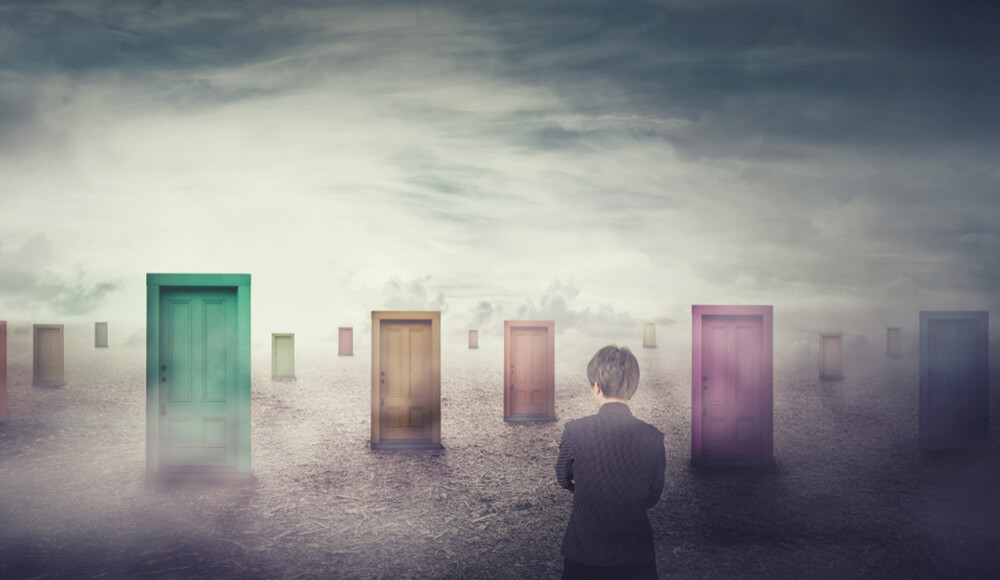 There's a famous saying that the "jack of all trades is a master of none".
When setting up your online store or website, you should ask yourself; who exactly is my audience, and what do they really want?
Finding the right answer to those questions is what guarantees your success online.
Many business owners get it wrong by creating a store that has different products in various niches. Come on. You are not Amazon!
While you might make some money, the fact that there are other e-commerce giants out there doing what you do is a bad signal for your business.
You'd agree with me that it makes sense to sell to an audience you know, understand how they think, and exactly what they want.
It is also easier to find out about an audience in a niche compared to the general audience most people target.
Choosing to target a general audience could be the reason why your website is not getting customers too. It's always better to focus on a niche you understand well.
Selling to everybody is a poor choice! You will not only burn out on time, you will also waste a lot of money on marketing too. So think about it.
Poor Marketing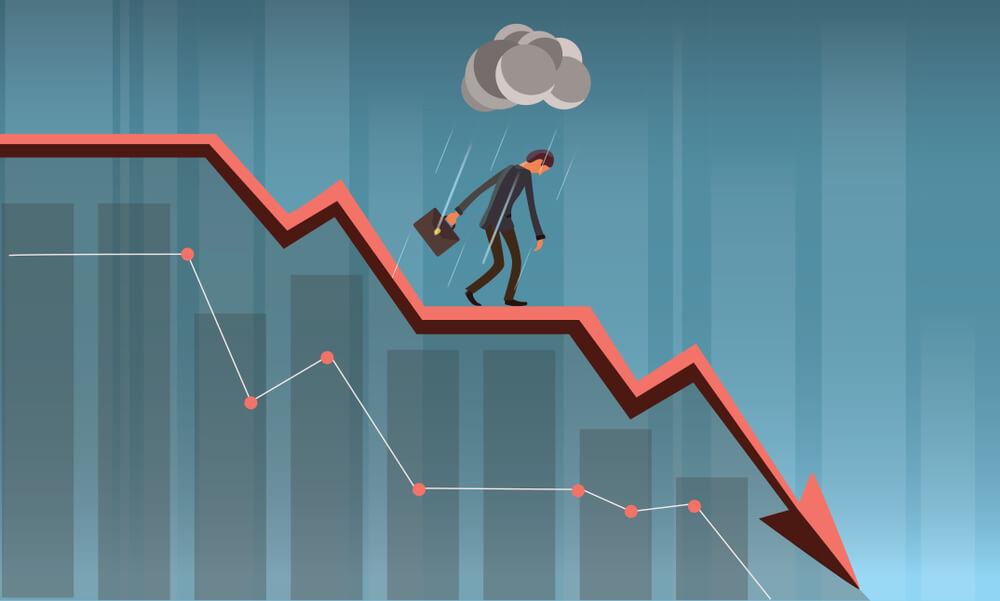 Poor marketing is not just a problem you find online, it is quite common offline too. Many businesses don't focus on marketing any more. Yet, they somehow expect a miracle to happen with their sales. 
Coca-Cola spends around 20% of its entire profit on marketing alone. Yet, we wonder why Coca-Cola is everywhere!
If you want to grow your business, you need to focus on marketing, and Coca-Cola understands that.
Doing SEO is one way to market your service or product to people searching for it online.
But as explained above, doing SEO takes a lot of discipline, time and money, especially if you hire an agency like us to do it for you.
Another way to generate traffic for your website is to use paid advertising. It is by far the fastest way to generate sales for your business.
There are many options out there, such as social media marketing, native, push advertising, and so on.
So, if you want to make money online, you should consider paying for adverts for your business.
Slow

Website Speed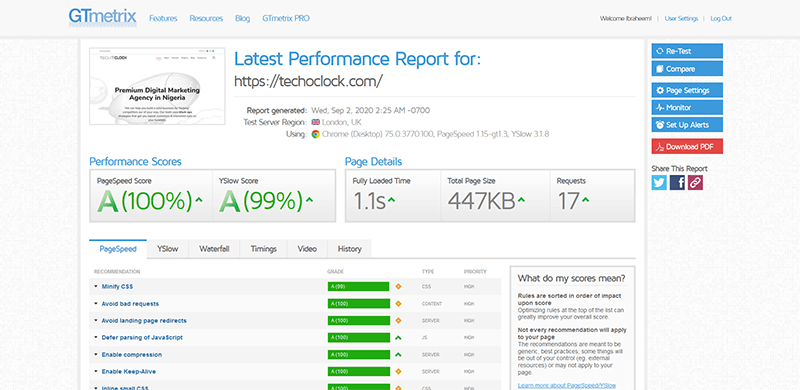 Speed is critical when it comes to making money online. The average user waits about 7 seconds or less for a website to load before exiting the page.
If your website takes more than that to load entirely, then it's one of the reasons why your website is not getting customers.
It is claimed that AliExpress reduced their load speed by 36% and recorded a 10.5% increase in revenue.
That's millions of dollars in revenue!
You should know that people are very busy in their lives, and they don't have the extra time for your website to load.
To know your website's speed, you can use services like GTmetrix or Pingdom. But I highly recommend Gtmetrix. 
Both of them show you exactly why your website is slow, but Gtmetrix goes a step further to provide tips on how you can improve your score, especially if you use WordPress.
You should know that there might be other reasons your website is slow.
While most of the time it's due to poor website optimizations, your hosting company can be a huge factor when it comes to website speed. This is why we always recommend BlueHost as the best option out there.
You Don't Tackle Objections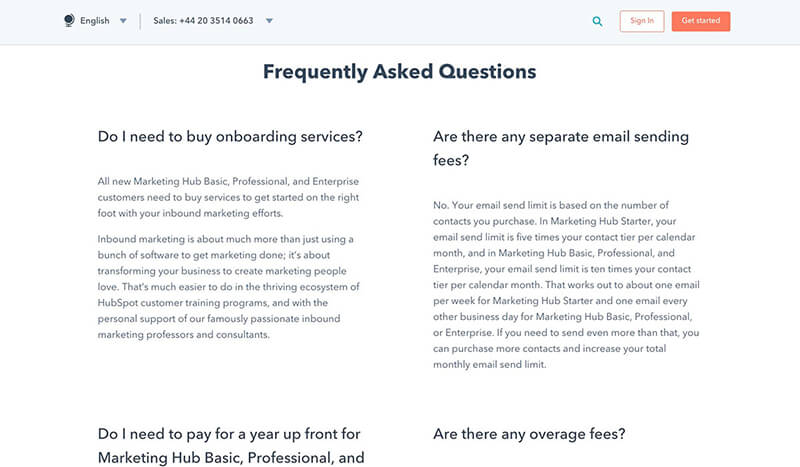 Every potential customer that visits your website must have an objection in mind, especially if they are visiting for the first time.
Paying attention to your customers' complaints and the questions they ask is how you tackle objections before they come up.
If you already have customers, take your time to find out what their complaints are by asking them to do a quick survey using Google Forms.
Ask your customers to tell you what they don't like about your product or service. Then create a FAQ page explaining the popular questions to your visitors.
But if you haven't sold any product yet, I'm sure you can't be the only offering your type of service online.
So take your time to visit your competitor's websites and curate the most asked questions for your use.
Trust me, this is going to save you a lot of time, headaches and even build trust for your brand in the future.
While a FAQ page isn't compulsory for everyone, it's a must if you own an e-commerce store.
Tackling objections like; how long it takes to ship your orders and so on goes a long way in building your e-commerce brand.
Conclusion
I hope my suggestions will help you get traffic on your website or blog.
And I strongly believe you will start implementing some tips described here to help boost your online sales soon. 
To make things simpler for you, here are the common reasons why your website is not getting traffic:
Brand Trust Issues
Slow Website Speed
Poor Marketing
Lack of Social Proof
Poor Website Design
If you find some of these tips helpful or if you think I missed something, leave a comment below, and I'll reply ASAP.