This Digital Marketing Company Can 10x Your Business.
We're not just a digital marketing company. We're a strategic partner for brands who see digital marketing as an opportunity, not just an expense. Let us boost your business 10x faster than any other agency with our strategies.
Partner With the Best Digital Marketing Agency
Market Knowledge
We research your industry first, even before you pay us.
Strategy & Planning
Our strategies help reduce our clients' ad cost by 40%.
Project Execution
We handle your project from A to Z without outsourcing.
Humanistic Marketing
We use ethical digital marketing tactics for your business.
Over ₦21.3m generated
in clients revenue.
321K qualified leads
acquired by our clients.
See a
Huge Shift
in your Company's Revenue
Our digital marketing agency in Lagos has generated more than 321K qualified leads for our clients, skyrocketing their sales.
Search engines love a great website
Visitors Love a
Great User Experience
Your website is the first thing that speaks to your customers. This is why we make sure your site leaves a lasting impression.
Here is why smart business owners work with us...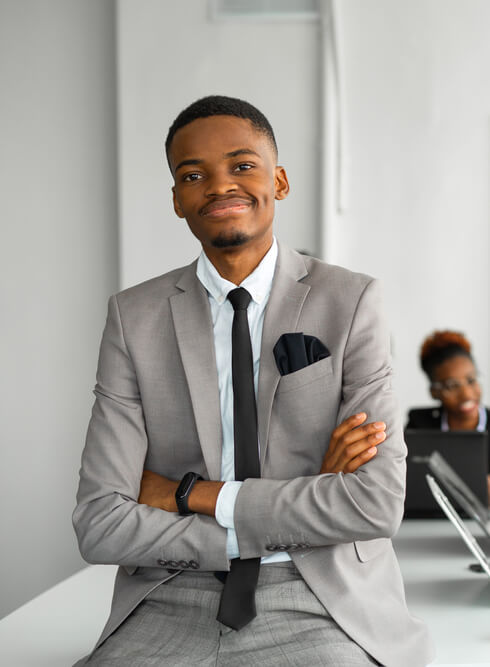 We have proven results
Stop squandering your hard-earned cash on digital marketing companies that won't get you result.
We know digital marketing
Majority of our clients recoup their website cost from new site leads acquired in the first month.
We are truthful and ethical
We don't send fake reports because we believe in honesty, integrity, and respecting our clients.
We put our customers first
We are truly committed to our clients by keeping our promises and going all the way for their businesses.
Results-Driven Digital Marketing Agency in Lagos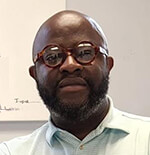 Tech O'Clock offered robust value at an affordable price. Site traffic has increased, and internal processes have been more efficient. It was a seamless collaboration where both parties were 100% satisfied.

My first experience with Tech O'Clock is why I decided to hire them. Their process is way better than that of any digital marketing agency here in Nigeria. Their level of professionalism is extremely rare in this country.

This smart-working team gave us a consistent stream of fresh real estate leads while setting us up with the funnel to convert them into paying customers. Now, we get calls almost every day from our website.
Choosing the Right Digital Marketing Company in Lagos
A digital marketing agency is a company that provides a range of marketing services, such as social media management, SEO, PPC and others. They provide all the necessary content to make your brand successful. With the growing competition in the market and the complexity of the digital world, it is impossible for most people to do everything. That's why they need an agency to help them achieve their goals.
There are a wide range of benefits to hiring a digital marketing agency in Lagos. They can help you create an online presence that is customised for your brand and maximise your online exposure. But hiring the best digital marketing company in Lagos can be a huge task.
However, before you make a decision, start your search for an internet marketing company with yourself. Make a list of requirements for the project. And separate the needs from mere desires from the get go. Ask yourself, why are these important?
Look for online reviews and recommendations from past clients. This can be used in choosing the right company.
Another thing to note is that digital marketing is all about testing. However, the major benefit of hiring a digital marketing agency is that it has already laid the groundwork for a sophisticated digital strategy. Online marketing agencies are experts at keeping up with the digital market. And you usually can't afford to test the waters yourself, as you also have to deal with the hidden secrets of online marketing.
If you want to avoid the pitfalls many business owners fall into, then you need to interview potential agencies as part of the selection process. This can be done in person, over the phone, via WhatsApp, even on Facebok or Instagram.
To make this work, you need to make the interview process seamless by making a list of these key questions:
In the end, it's not just about the digital marketing agency's expertise, but also about if the company's personality fit your business.
If you're looking for the best digital marketing company in Lagos, you've come to the right place. Because our many years of experience have always revolved our clients—both eCommerce and B2B firms. We provide conversion-based websites and digital marketing services.
Work with a company you can trust instead of simply hiring the cheapest digital marketing agency in Nigeria.