There's no way you have lived a better part of your life in Nigeria and you don't believe in magic. Regardless of your faith or conventional beliefs, you must have entertained the thought that a mystical power is holding things up in Nigeria.
Given how the economy keeps going on a downward spiral. And its negative effect on people who are trying to make something of their lives.
But even at that, you can make money and live life to the fullest amidst the chaotic situations that you have to contend with on a daily basis.
As Nigerians ourselves, we must commend our intense survival techniques, against all odds, we've found a way to keep our ships afloat.
Now, take a cursory look at the prices of basic commodities like food, to more expensive necessities like rent, prices keep soaring ridiculously.
Even recently, sausage roll, which used to be sold in two packs for ₦100, now goes for ₦70 per one.
But we're hopeful; if the price of a commodity like "Gala", which used to be very affordable, can move up despite its strong resistance to demand and supply over the years.
Perhaps a positive kind of magic will soon happen to regular disposable income earners as well.
While we're being hopeful and awaiting a miracle, we are going to teach you how to make money online as a Nigerian. Because we can't leave everything to chance.
But first, do you know what's better than one source of income? Multiple streams of income!
Now, what's even better than multiple streams of income? Well, it's having multiple streams of income, and making money from the comfort of your home. Yes, it's possible to do that with zero hassle.
So, from a place of generosity, Olajide and I have compiled a list of six ways on how to make money online as a Nigerian below.
Although there are numerous ways to make money online as a Nigerian, these six ways are solid proof to make you enough money to travel, live your dreams, and spend more time with your family.
Start a Blog and Earn As An Affiliate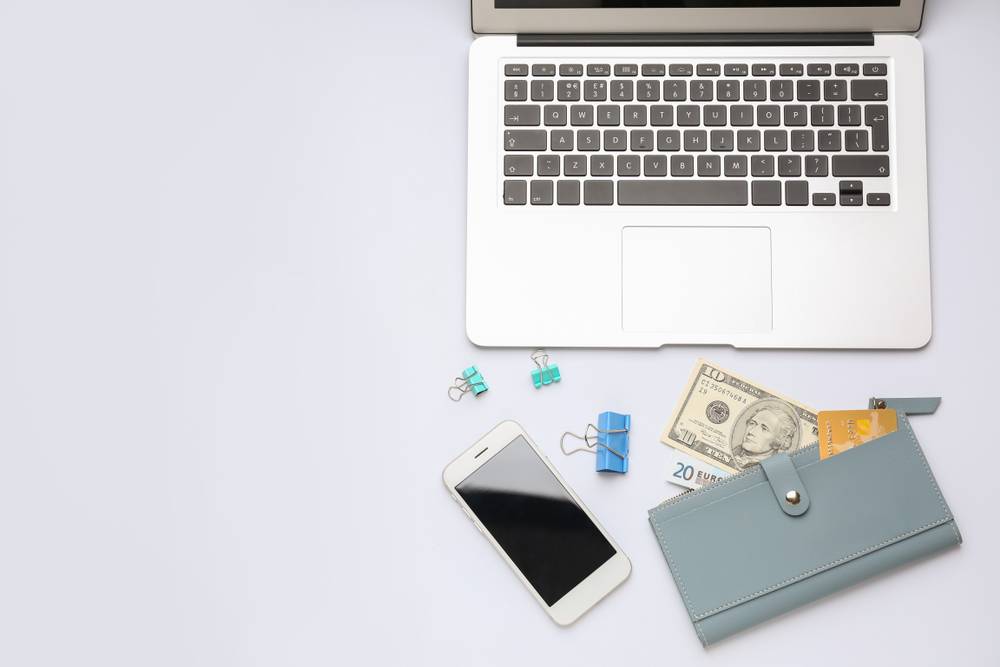 You have probably read a couple of articles from a few bloggers, who have persuasively invited you to buy a particular product or service using a designated link.
We bet you have come across that at a point in time. Well, that's one simple way to describe blogging with affiliate links.
But that haven't answered the question on your mind, which we guess is," how can I start a blog while earning as an affiliate?"
One thing we can assure you is that you're not the only one curious about how bloggers make money online in Nigeria.
Perhaps, you're still struggling with the idea of how does just putting out content earn you so much money? You're not alone.
We'll share some secrets on how to blog for money in Nigeria and give you an insight about the best blogs for Nigerians.
But before then, we want you to imagine-It's a cool Sunday evening, and you're drafting the recipe of your favourite dish, dotting the I's and crossing the T's, preparing to hit the "send" button.
You love to create content, so, you're enthusiastic, but that's not the reason behind your happiness this time. The truth is, your favourite seasoning cube company reached out to you with a mouthwatering offer to earn cool cash.
And all you have to do is place a link that directs your readers to their online store inside your blog post.
And for every sale made on your website, a particular amount is paid to you as commission. Now, that's what you call easy money, easy affiliate marketing money!
No wonder Bo Bennett said; "Affiliate marketing has made businesses millions and ordinary people millionaires." At this point, you should be eager to know how to set up a blog to make millions online as a Nigerian.
Thankfully, applications like WordPress now make it very easy for you to create a blog and make money online.
After your website has been set up, pick a niche of interest and put out catchy and entertaining blog contents. To expand your reach, you can collaborate with online influencers.
But if you are in doubt, below are the ways to make money online as a blogger: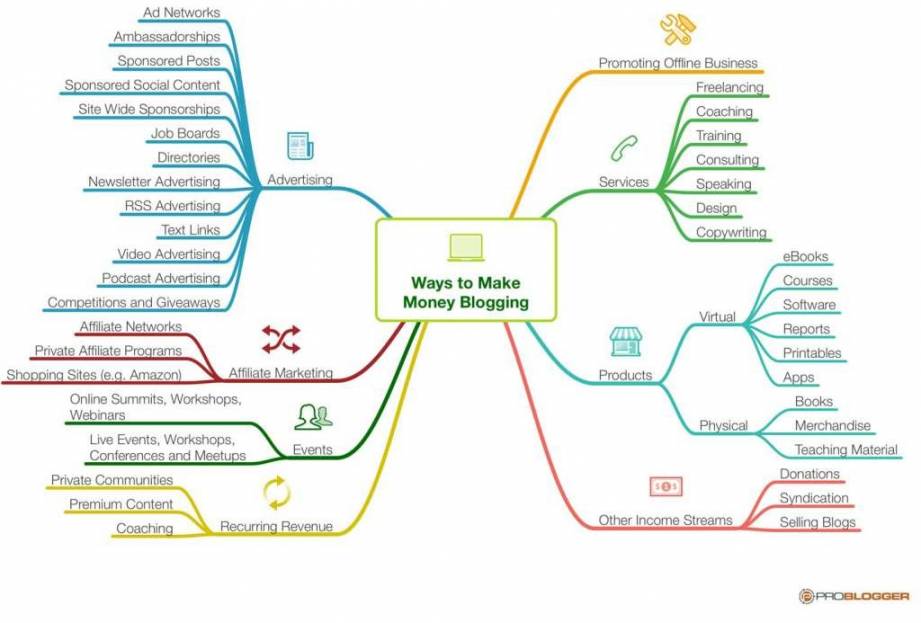 A good example of Nigerian blogs, is BellaNaija which focuses on the fashion industry; also, Linda Ikeji's blog is an entertainment blog featuring content such as celebrity news and gossip, fashion, etc.
However, it's wise to set up yours and start earning as an affiliate. The earning potential is great. Jump on it!
If you are still in doubt, it might interest you to know that nearly 65% of affiliate marketers worldwide generate traffic by blogging alone.
So, tell us, what's that thing that excites you so much? Start a blog, write about it, take beautiful images, build a community and in a very short time, you can start earning as an affiliate marketer.
If you ask us, blogging for money is not only lucrative but also entertaining. You get to do what you enjoy and earn a living doing it.
Make Money Online As a Freelancer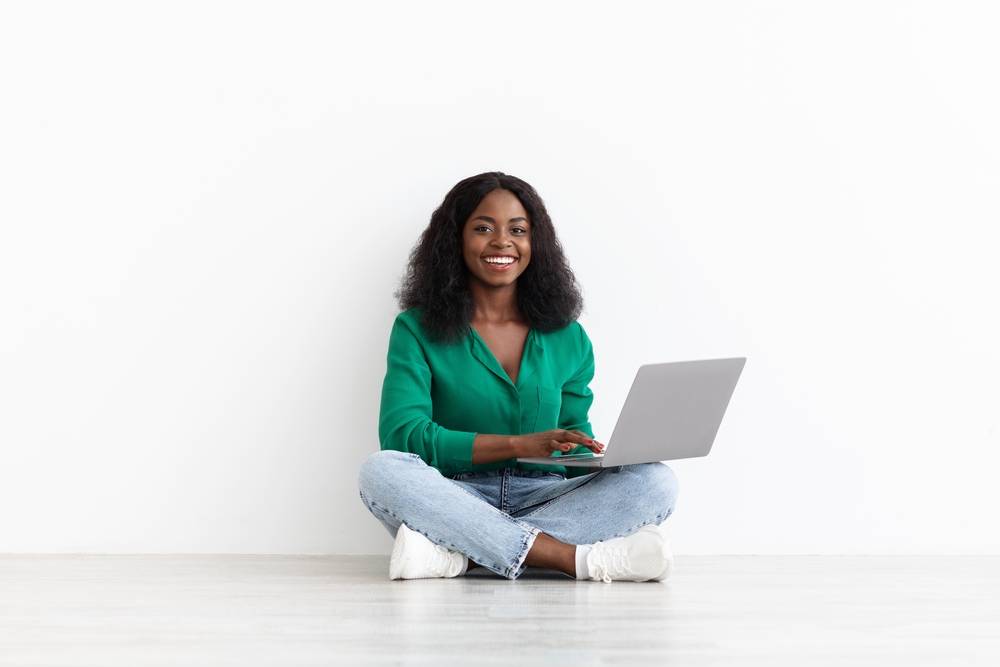 With the high demand for content, given the availability of bloggers, organizations, and remote work enterprises that need content, becoming a freelancer, will help you tap into this unending demand.
Besides, freelancing has become fashionable now amongst young Nigerians who know a thing or two about how to make money online.
Also, with the drift into the new normal of the future of work, that's remote work, from the conventional "9-5", freelancers are cashing in on this wave.
So, learning a high-in-demand skill and offering such services as a freelancer is a smart way to make money online. Even as a Nigerian, you can do that.
You might be surprised if we told you that Google's workforce has more freelancers than permanent employees. How are you holding up with the new discovery? That a company as recognized as Google use the services of freelancers?
This simply means that you get to work for and offer services to employers for a particular period of time, without necessarily coming in contact with them, from your comfort zone.
We cannot emphasize enough the satisfaction that comes with working remotely. No pressure, no long hours sitting in traffic to and from work. Just peace, freedom and unlocking the new potential of creativity.
So many companies have taken work completely remotely and are outsourcing the services of workers, thereby increasing the number of freelance work opportunities in Lagos and Nigeria as a whole.
Companies and even private individuals are on the lookout for talented content creators, technical writers, web developers, graphic designers, etc, and are willing to pay good money, in dollars. You probably like the sound of that; we do too!
At this point, if you're not making money online yet, you need to start thinking of ways to start earning.
You can learn the technical or digital skills of your choice for free online, or on any other paid platform, then proceed to sign up with sites like Fiverr, Upwork, Serious Jobs, and a host of others, and earn cool cash as a freelancer.
Freelance work opportunities in Lagos are numerous, and it pays a lot. Hence, the estimated pay for a freelancer is ₦100,000/mo in Lagos.
Let me let you in on a secret: aside from being a content strategist at Tech O'Clock, this is one of the ways how I make money online in Nigeria.
So, if you're still looking for how to make money online in Nigeria, this is one of the ways you can do that seamlessly.
If you snooze, you don't only lose, somebody else walks home with your potential alert and for sure, you wouldn't want that.
Think about freelancing, whenever how to make money online as a Nigerian, crosses your mind. You won't regret making that choice.
Make Money Online Selling Products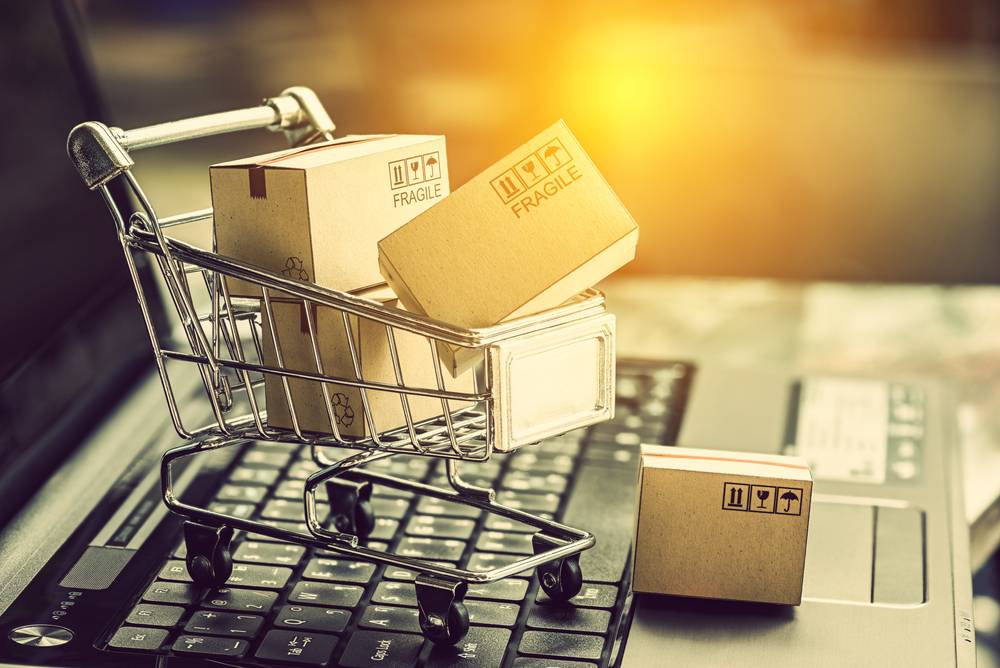 Thanks to digitization, you hardly have to visit the physical market for anything. The online market is growing at a fast pace and almost everything you can think of is now sold via the internet.
According to Statista data, the number of online shoppers in Nigeria rose to 77 million from 53 million between 2017 and 2019; this amounts to a 44% increase.
While in 2020, the number of online buyers in Nigeria was at about 76.7 million. Nigeria's total population amounts to 206 million and the internet penetration is at about 46 percent.
Now, with the rising rate of e-commerce business in Nigeria, questions like "how to start a business online" have become common.
Every day, Nigerians come up with new products and ideas that they can sell or services they can offer for sale online to make money.
Recently, there has been an increase in the number of errand delivery services, who carry out grocery shopping, and other delivery services to the public.
Especially for people who are too occupied with work and are not able to shop for themselves. Although it appears insignificant, it's one of the most innovative and thoughtful services ever rendered.
People are willing to outsource as many services as possible. You'd be surprised how much everyone is trying to pay just for convenience.
Look around you, what pain can you relieve your neighbour? Or better still, what solution can you offer to a problem in your community? Create a product or provide a service based on your feasibility study.
One of the pros of selling products or services online is the ease of sale, with little or no capital to commit to making the money you want.
If you're interested in selling any product, and making money online, you can reach out to the manufacturers or wholesalers of the company of your choice, and offer to be their distributor.
Once you've met all their requirements, you will be allocated a designated location (online or a physical store) where you will sell your wares.
Thereafter, the products will be given to you at a subsidised rate and for every sale that you make, you will earn a particular amount of profit.
There are a thousand and one products that you can create and sell. You can leverage the internet to push your business, sell your products and make money online.
Take your time, think about how to create your own product or offer that unique service.
You can also open a social media account, or create a good website and start selling your products online. It's a sure way to make money online as a Nigerian.
Make Money Online as a YouTuber/Podcaster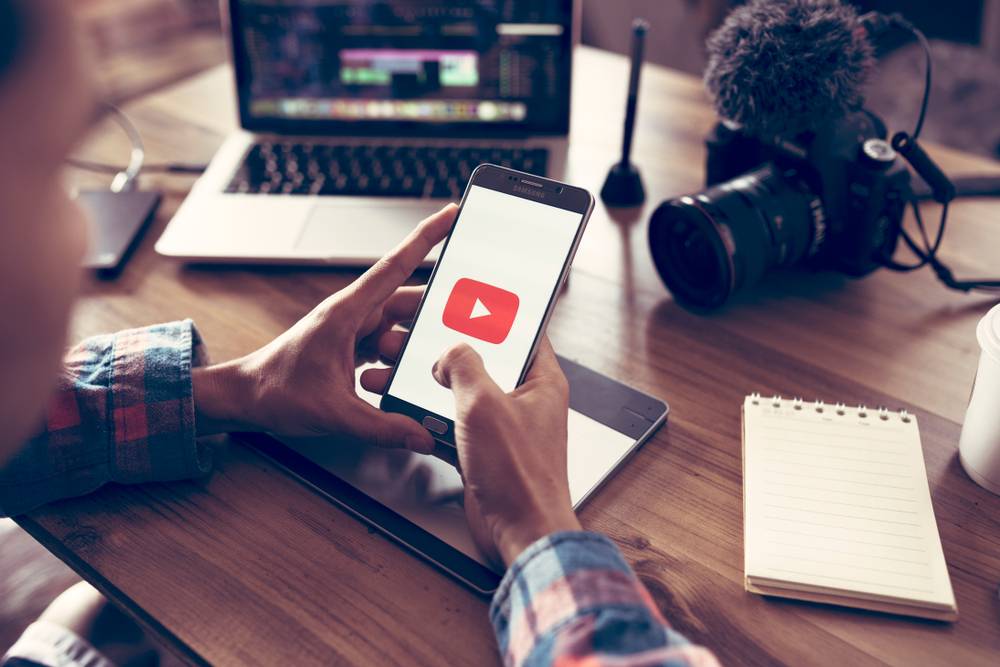 In an era of media proliferation, which is brought to bear by digitalization, innovative technology such as social media and other communication tools have become an integral part of our communication.
This era has made wonderful tools such as YouTube and podcasting an indispensable bride for content creators to have.
YouTube is used to reach a wide range of audiences, who either subscribe to its usage or accidentally come about a YouTuber's channel, and by extension, their content online.
The owners of these channels, create and put content to add value to their subscribers, while also making money from it.
Similarly, the use of podcasting, an audio-recording platform, has been vastly adopted by content creators to reach a wide range of audiences.
The good news is that, you can start your own channel, monetize it, while also increasing your subscriber base overtime.
Regardless of your mode of communication (video or audio), you can choose whichever one works for you, YouTube or podcasting. The choice is yours.
As of today, there's currently no video platform as big as YouTube in the world. According to SimilarWeb, YouTube drives over 31 billion monthly visitors.
Everyone that visits YouTube either seeks a solution to a problem or is looking to be entertained. Knowing this, you have to be intentional about the type of content you create.
The real question is, is there an issue you want to provide a solution to, or a content that you know will keep your viewers entertained?
Through consistency, you can garner large numbers of subscribers to your YouTube or Podcast channel. After successfully building your audience, every video or audio content that you put out can be monetized.
You can either be paid by a company or a business owner to promote a brand or a product within a video/audio content. That's influencer marketing at work.
You can also make money as a YouTuber every time your subscriber clicks on an ad that is displayed on your channel.
Just when you think these are the only ways you can make money online via YouTube and Podcasts, "fan funding" and "online payment platform" came up! Fan funding allows users to make a one-time donation to their favourite channels and content creators.
It's basically getting paid for "being loved" because of the content you put out! With paid crowdfunding platforms such as GoFundMe, or a payment platform like Abeg, etc, you can confidently make money as a YouTuber or a Podcaster.
Now, that's the type of money an average Nigerian hopes to make online all the time. It is possible to make it with YouTube or Podcasting!
Make Money Online With NFTs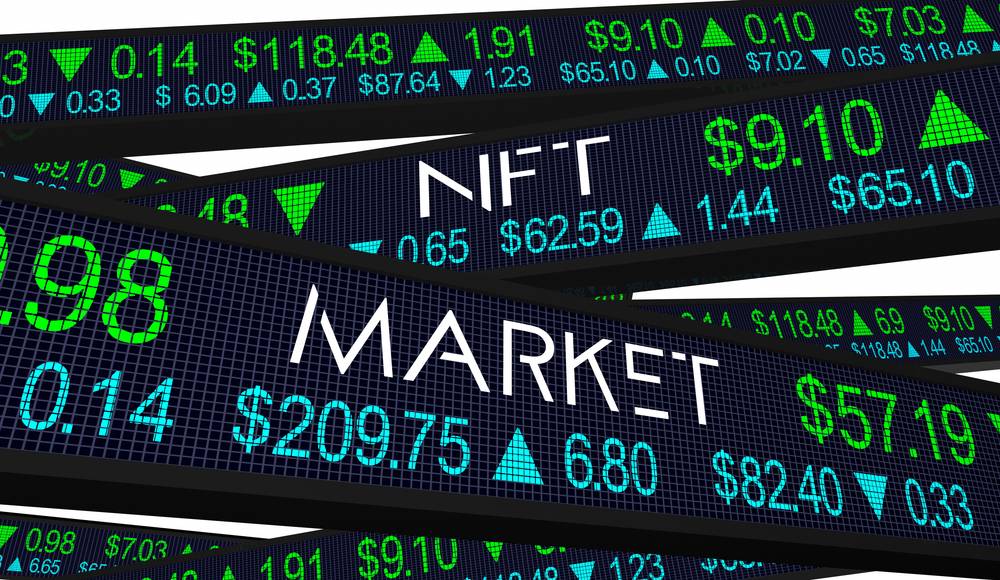 There are three groups of people in the world at any time. One is the group that is really invested in and making a living off blockchains and its likes.
The second consists of people who are totally uninterested, and the third group is made up of people with simmering interest but are clueless as to how to go about it.
Given the way things are going in our world today, nobody should belong to group two or three. Quite frankly, nobody!
However, if you find yourself in the first group, you only have to nod along and reinforce your knowledge, while members of groups two and three take lessons and learn how to make money online in Nigeria, with NFTs.
But before we show you how it works, what are NFTs? NFT is an acronym for Non-Fungible Token. It's a non-interchangeable unit of data stored on a blockchain, a form of digital ledger, that can be sold and traded.
They come in the form of data formats, and they can be associated with digital files such as photos, videos, and audio, etc.
But don't forget that anything that is tagged "fungible" simply means exchangeable or swappable.
There are many lessons from various NFT experts that we can share with you, but for the sake of simplicity, we decided to share one from a Twitter user @DannyCrypt, in a Pinned Tweet :
With this in mind, it's important to let you know that non-fungible assets, however, cannot be directly interchanged with each other. Plus, their prices are determined by the community of traders in the blockchain world.
You may be wondering who can create NFTs. Well, anyone-artists, entrepreneurs, content creators such as photographers, videographers, social media influencers and so on, can create an NFT, even with zero or little experience.
All that is required to have the right to your assets, and trade, is proof of ownership of the content. It helps for better authentication of your content.
Content creators can sell paid content as NFTs, Music artists can sell albums as NFTs, Comedians can sell skits as NFTs. All these are sold on the blockchain, directly from creators to buyers.
Having said that, you may be itching to ask, are there any sites where one can sell NFTs? Your answer is right here, These are the seven most popular NFT marketplaces for the best deals:
OpenSea
Rarible
SuperRare
Nifty Gateway
Foundation
Mintable
Axie Marketplace
There you have it, so, if you want to make money online as a Nigerian, you had better go to work! Create that peculiar art, or video.
But first, create a crypto wallet, because as we said earlier, it works solely on blockchain technology, then start selling your content as NFT and cash out big!
Make Money As a Social Media Manager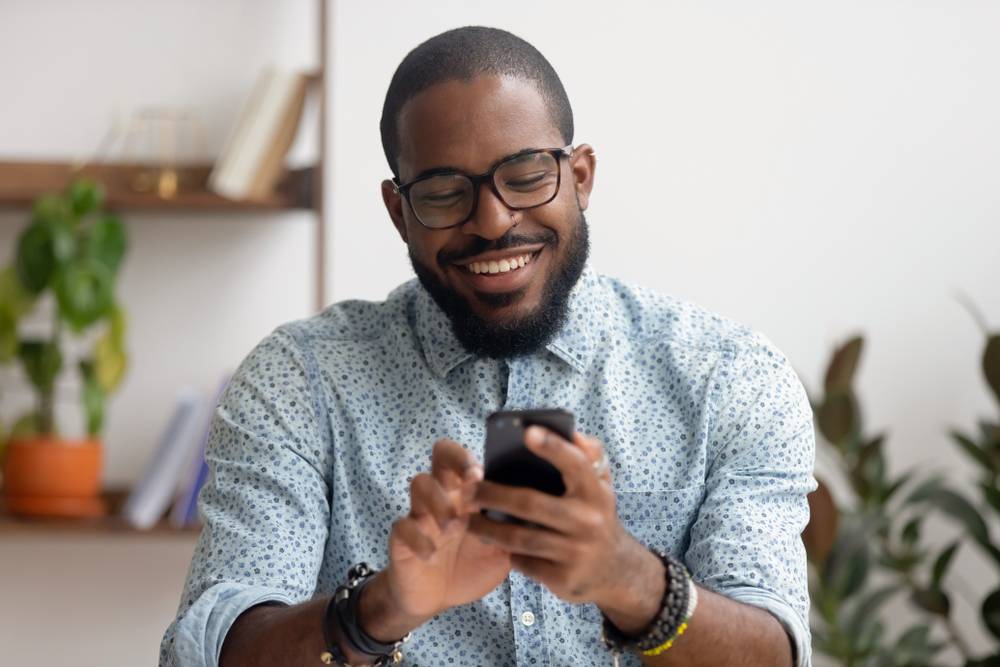 With the increase in the use of social media to reach a vast majority of audiences, organizations are now in dire need of social media managers to help handle their message delivery.
For possible conversion, reach, engagement, impression, to create brand awareness, and build trust with their (potential) customers.
These need have made it necessary for big and small businesses to actively look for people to handle their social media accounts—it's one of the best news you'll come across today as a social media user.
Technically, everybody that uses social media is a social media manager. What differentiates you, a regular social media user, from the person behind the Coca-Cola social media account is a little knowledge and professionalism.
While the latter must have gone through a series of classes to learn the dos and don'ts of social media management, the former is experienced in managing his/her personal social media accounts.
But, it's important to understand that a social media manager is an individual who ensures that all social media accounts run effectively in line with an organization's goal.
They're an integral part of an organization's social media marketing team, helping to communicate their coordinated marketing strategies to their customers.
There are numerous openings for social media managers in Lagos, and in Nigeria as a whole. If you don't agree, sign in to remote.co, and we can guarantee you that before you scroll for 5 seconds, you'll find a vacancy.
It may interest you to know that "social media usage is one of the most popular online activities people engage in now.
In 2020, over 3.6 billion people were using social media worldwide, a number projected to increase to almost 4.41 billion in 2025″ (Statista.com).
Now, imagine the enormous potential it has for anyone who intends to be a social media manager. Particularly if how to make money online in Nigeria is what is on your mind.
But before you do that, why not learn the art of professionally managing social media accounts. It will give you an edge amongst others in your area of expertise.
The responsibility that comes with being a social media manager in Lagos includes, but is not limited to, posting content on various social media accounts.
In addition, it includes responding to DMs (i.e. queries, complains, etc.), engaging clients and potential customers in the comment section.
Let's not forget that all this can be done from the comfort of your home without breaking a sweat. Talk about making money online in Nigeria easily.
Conclusion
Now that we've shared with you, six ways on how to make money online as a Nigerian, it's about time you make the best of it.
Whether as a Nigerian who wants to make money online, as a startup investor, an entrepreneur, a stay-at-home mum, a student, or even as a young lad who is new to the online world.
Perhaps you're looking for online business that pays in Nigeria, or browsing for sites to make money online in Nigeria, or better still, how to make money on Facebook, or other social media platforms.
Or you're worried about how to make legit money online, easy ways to make money online, or faced with the question on how to make money quick. Worry no more, you now have the manual.
But if you ask us what the tools you need to make that money, we will tell you that all you need apart from a smartphone, a good PC, internet connection, and a little capital (for data, domain and hosting), is dedication and a teachable mindset.
Because several businesses, YouTube/Podcast channels, and other online businesses that were started in the past have failed.
But, with a solid plan, this how-to guide, consistency, and minimal cost, your plan to make money online as a Nigerian will bloom into a multinational enterprise.
You can see relevant examples of functioning businesses online in Nigeria, who, with their consistency, have built communities of users that have become not only consumers of their products or services, but advocates for their brands.
They've also attracted advertisers, who use their medium to reach a vast majority of audiences. That's how cool it is to make money online as a Nigerian.
Did you know that four out of ten people in Lagos are full-time remote workers, working and making money online, at their own pace? That must have sounded quite motivating!
Truly, one can't overemphasis the endless benefits, and the versatility that working and making online in Nigeria gives to anyone taking full advantage of it. It's a blessing, and you too can be a benefactor.
We hope your question about how to make money online as a Nigerian has been answered.
But before we leave you to make your decision on which one to explore, we've one last question to ask you. Which one interests you the most that you are willing to try?
Remember that there's no such thing as "excess money." Even as a "9-5er" in Nigeria, you can try any of the aforementioned and start earning money online at your convenience.