We all know how important it is to get people to engage with your content. Because you will never succeed in social media marketing if your content is never seen by the billions of people that use social media daily.
You're also not going to win if you're using social media marketing and your customers don't like what they see.
Your post will be ignored each and every time.
As a business owner, you can use social media to connect with your target audience and establish relationships that will help you achieve your business goals.
Please continue reading below if you'd want to learn more about social media marketing methods. We'll look at some advantages of social media marketing, as well as, some social media tactics you may employ to increase your customer base and expand your company's online presence.
Before we get started, it's important we know exactly what a social media marketing strategy is.
What Is a Social Media Marketing Strategy?
Social media marketing strategy in general is like an obscure joke, some get it while others don't.
For some, it's all about the likes and followings. While some think likes and follows are utterly useless measures to track. So what is a social media marketing strategy?
Social Media Marketing is a strategy of marketing through social media platforms such as Facebook, Twitter, Instagram, and YouTube. It is often part of an integrated digital marketing plan and business strategy.
A social media marketing strategy is a mix of two things: social media content and social media monitoring.
Social media content is all about developing and implementing social media content that will be used to attract your target audience.
In other words, it's your entire approach to creating content for your social media accounts in order to increase engagement with followers.
Social media monitoring means monitoring the engagement with followers on social media accounts. This includes following up on comments made by followers or engaging with them through likes or comments back.
Social Media Content Strategy
For over half a decade, we've worked with businesses across major industries to develop the best social media strategy for their company.
And based on our experience, creating valuable content is the best social media marketing strategy.
To market your business efficiently on social media, you need to create outstanding contents.
You must produce content that is highly relevant to a specific audience.
When I say relevant content, I mean content that informs, entertains, or inspires people.
Informational Content
This can be done by presenting facts, data, or other information that can help your readers.
For example, a financial consultant may inform clients about tax payments to prevent sanctions.
In the same way, a weight loss expert may also reveal shocking food facts.
Entertaining Content
Posts with clever captions, videos, or memes can be entertaining. Take a look at Broda Shaggi and Mr Macaronni for example. These people attract a lot of eyes with their funny posts.
Their page is always full of content that will make you laugh. So you can create memes and videos for your business to connect with your audience.
Note that these posts should be about their experience achieving a specific objective that your product or service may help with.
For example, a hair stylist might publish an image of an unkept hair with the caption,
"When you realize you need to shampoo your hair."
Inspirational Content
Inspirational posts may show your audience's end goal. We see this a lot in the fitness, fashion, and beauty industries.
Seeing fit people on social media may inspire us to exercise. A cool outfit from WizKid that inspires people to buy a new outfit. Or a 50-year-old woman who appears 25 because her skin is so excellent.
Such content may inspire us to try a new skincare product.
When creating your social media content strategy, always have your audience in mind. Put a picture of your favourite customer in front of you, if it helps.
Because to develop the best content for your audience, you need to know exactly who they are.
Everyone has different goals. One person's inspiration or entertainment may not be another's. So, before you start writing, figure out your buyer persona.
As long as you provide valuable material for a target audience, you've created more than 60% of your social media marketing strategy.
The Benefits of Social Media Marketing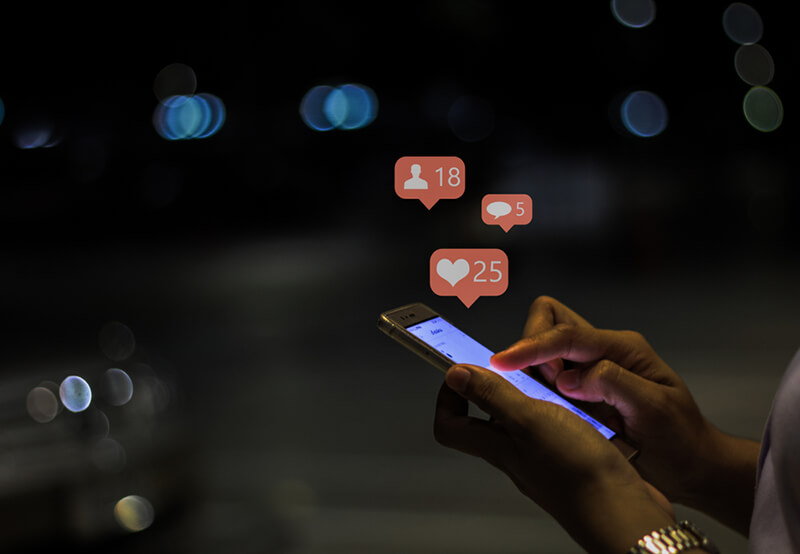 74 percent of online consumers use social media platforms to investigate products and services. This is the extent to which social media influences the purchasing decisions of your potential customers.
This means that if you use social media to promote your business, you have a great chance of reaching at least a fraction of your target market and providing them with useful information.
The benefits of social media marketing are numerous. And I have highlighted some of them below:
It's Free to Join
Creating a social media profile on any of the big social networks is completely free, which is a huge perk of social media marketing. When there are no fees for signing up, the only investment you'll have to make is your own commitment.
You can start by creating free profiles on any of the major social media platforms, even if they offer paid advertising to help you increase your audience and reach more people.
Reach Your Ideal Client
Pay-per-click/action (PPC/A) adverts on every social media platform provide a wealth of audience targeting choices.
For instance, you can target clients based on their geography, demographics, hobbies, activities, and connections. Users who have shown an interest in your business, products, or services can now be targeted through this method.
Get More Insights
In addition to being able to communicate directly with your audience, social media platforms like Facebook and Twitter allow you to learn more about your consumers' wants, requirements, and thoughts on your company, products, and services.
Do you know how your consumers feel about you? Is there anything you can do to better serve your customers? In order to find out what your customers are saying about your business, you can use social media.
Increase Traffic and Brand Awareness
Every social media post has the potential to drive qualified traffic to your website.
People are more inclined to click a link in a post or in your bio if they find it engaging and helpful. This can help more consumers find your business and get the information they need to buy.
To get a free quote, you can utilize social media to send visitors to specific pages on your website.
Social media not only expands your brand's reach but also builds consumer loyalty. According to a study, 53% of people who follow brands on social media are more likely to stay loyal to them.
Because social media allows for two-way contact, you can build relationships with current and prospective clients. This can boost their confidence in choosing your company and working with you in the future.
Aside from creating content, the medium in which you share your content is very important too.
Tailoring Your Social Media Marketing Strategy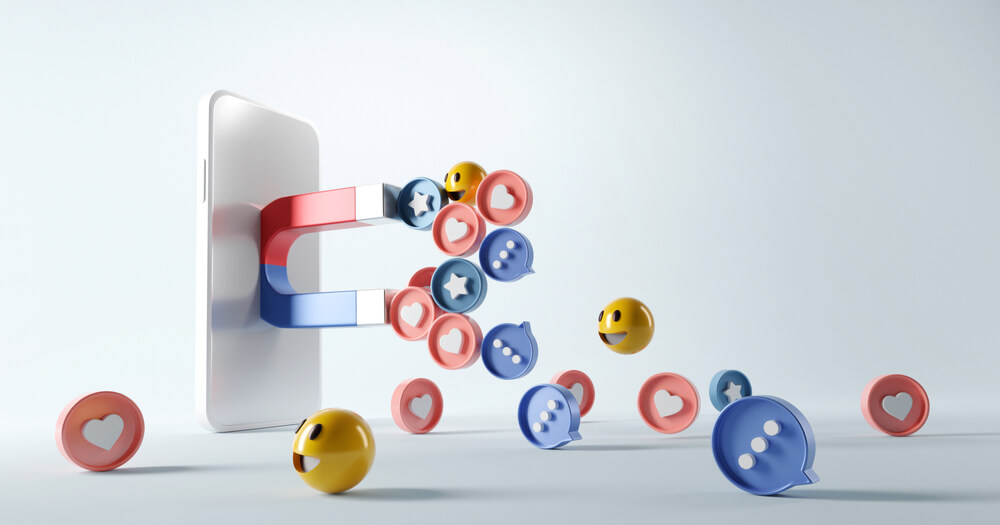 Platforms are the cornerstone of social media marketing. No matter how popular your content is, you have to tailor it to the medium in which it is being consumed. Take a radio program, for example. It appeals greatly to old people, but not so much to youngsters who spend their time online.
The same principle applies to digital platforms, where different platforms have different audiences—and thus, different preferences. If you're not tailoring your content accordingly, your audience will be lost because they may not understand what you're trying to say (because they're not familiar with the platform's cultural nuances).
If you sell fashion products, it's very obvious that Instagram is the ideal place. Creating valuable fashion content on LinkedIn wouldn't make much sense to its audience who are mainly business-oriented.
So, knowing which platforms your audience uses is very important to making your social media marketing strategy effective.
Example of Social Media Marketing Strategy
I have taken the time to help you craft an example of what a social media marketing strategy should look like.
This free downloadable template will help you define social media goals, choose the best social networks to focus on, and analyse your competitors.
This template can be used to sell new social media packages, increase your social media marketing budget, or plan and implement your own social media strategy for your buiness.
How to Follow the Latest Trends on Social Media
Social media marketing is not just about using social channels to promote products or brands. It is a way of communicating with your customers, staying in touch with the latest trends in the industry, and also managing customer feedback.
The content of social media updates can vary from company to company. There are companies that post about their products every day, whereas there are some companies that post about their products only once or twice a month.
The frequency of posts largely depends on the type of product that you are promoting, your target audience, and how often people check your accounts.
There are many things you can do to keep up to date with the latest trends in social media marketing. You can subscribe to blogs related to your industry, read articles online, follow influencers on Twitter or Instagram, and attend conferences related to your business.
Conclusion
I have tried my best to provide you with a variety of tips and tricks, so that you can reap the maximum benefits of creating the perfect social media marketing strategy.
If you would like to hire a digital marketing company to help you build the perfect social media marketing plan for your business, Tech O'Clock social media marketing agency can help you. Reach out to us now to get started.