"Ecommerce website" is one of the most searched term on the internet. And many Entrepreneurs are jumping into the ecommerce business at a record pace. The proof of this can be found on Instagram, which is their number one business hub.
But studies have shown that having an Instagram account is not enough to scale your business. It doesn't matter if you sell shoes or food stuffs online. Instagram is not meant for business alone. In fact, most people in Nigeria visit Instagram just for fun and to relax.
And bombarding your followers with posts of new products every day without actually creating value will make them lose interest in your business.
I have seen many people argue that Instagram is enough to scale a business. If you happen to come across anyone with such stance, please direct them to this article so that they can see for themselves.
As you now know; it's paramount for you to get a website for your ecommerce business. But a lot of people complain that getting an agency or a freelancer to help them develop an ecommerce website can break their bank accounts.
I believe if you have made some money from your store in the past, maybe through IG, Facebook or WhatsApp. You should be willing to invest something back into your business—and I am not talking about restocking!
Anyway, there are a lot web design companies in Nigeria that won't break your bank account, if you want a conversion-ready website for your business. So, while it's okay to start small (free), you should consider getting a branded website for your business soon.
But today, I am going to show you how to create an ecommerce website for free in Nigeria that allows your customers to pay with their debit cards and other payment methods.
So, let's get to it.
We will be making use of the best payment gateway in Nigeria, Paystack. It's also the most secure and trusted payment provider in Nigeria. So, be rest assured that your money is 100% safe with them.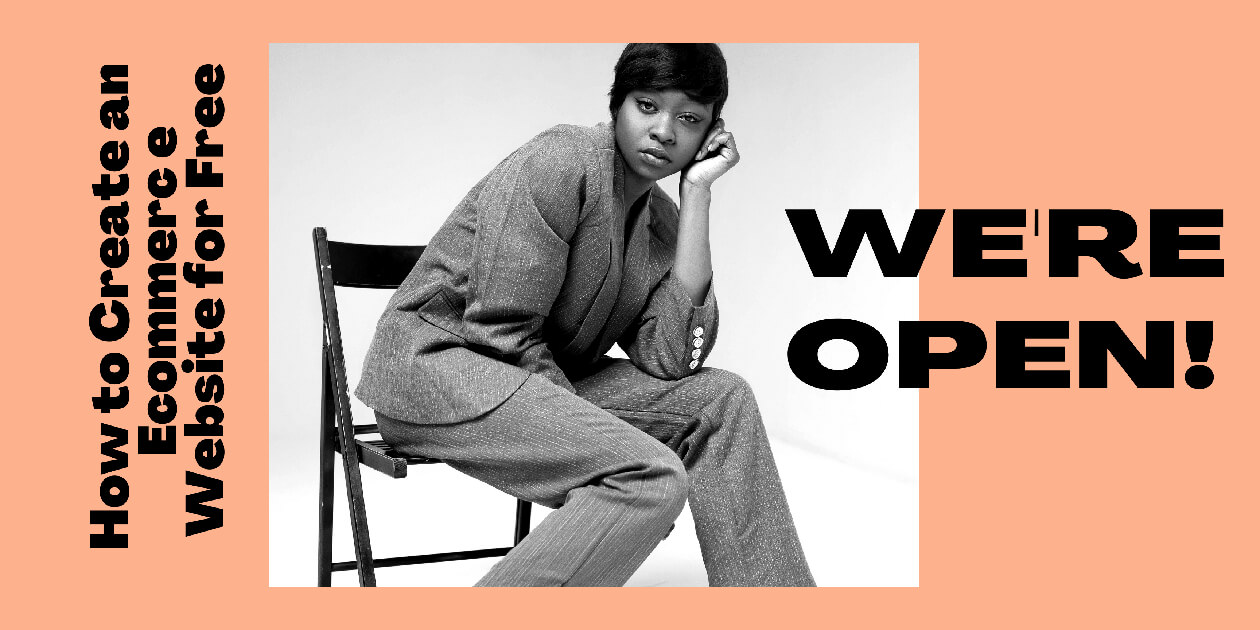 To get started, just follow the steps below and you should have a complete ecommerce website for your business in no time.
Create an account on Paystack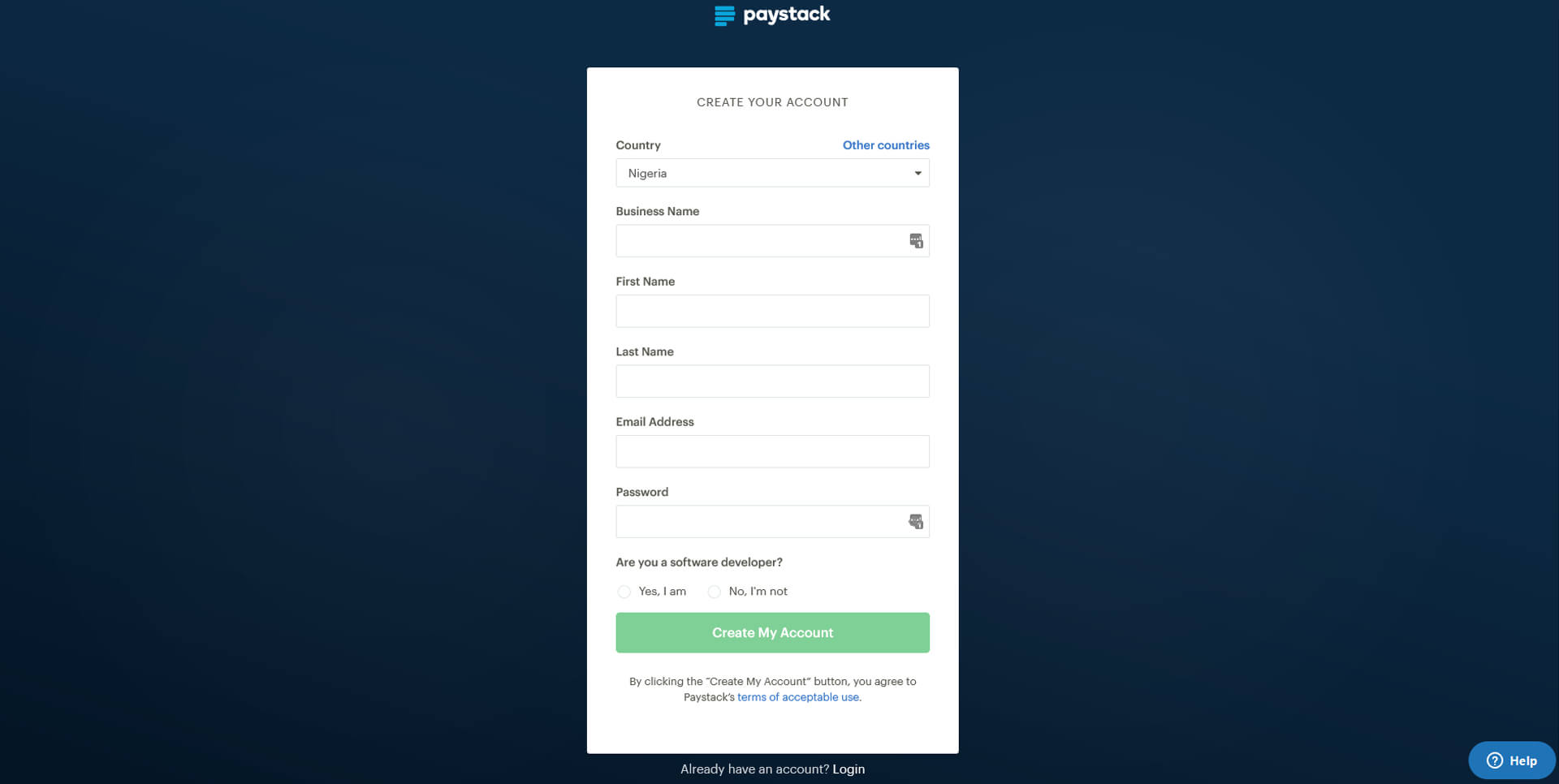 As mentioned above, you need to create an account on Paystack to use the storefront feature.
Visit Paystack.com to create your free account. The registration process is very straightforward and you will be required to upload some documents to confirm your identity for obvious reasons.
So, get your free account and move to step two.
Create a new storefront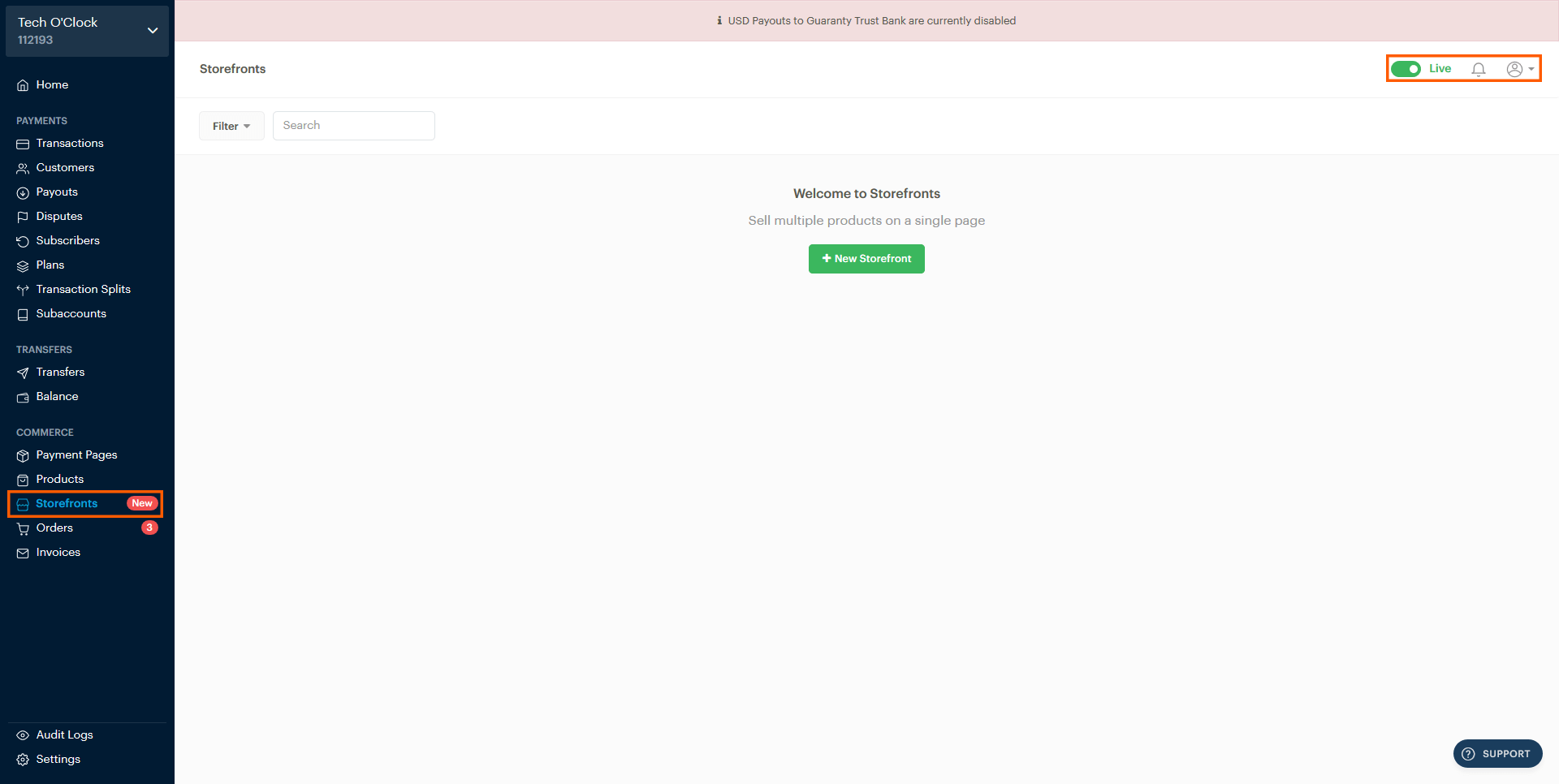 Once your account is active, make sure you switch the green toggle in the top right corner to "Live" before creating a new storefront. After that click the big green button to create a new storefront for your business. This will be your new website.
Fill your business details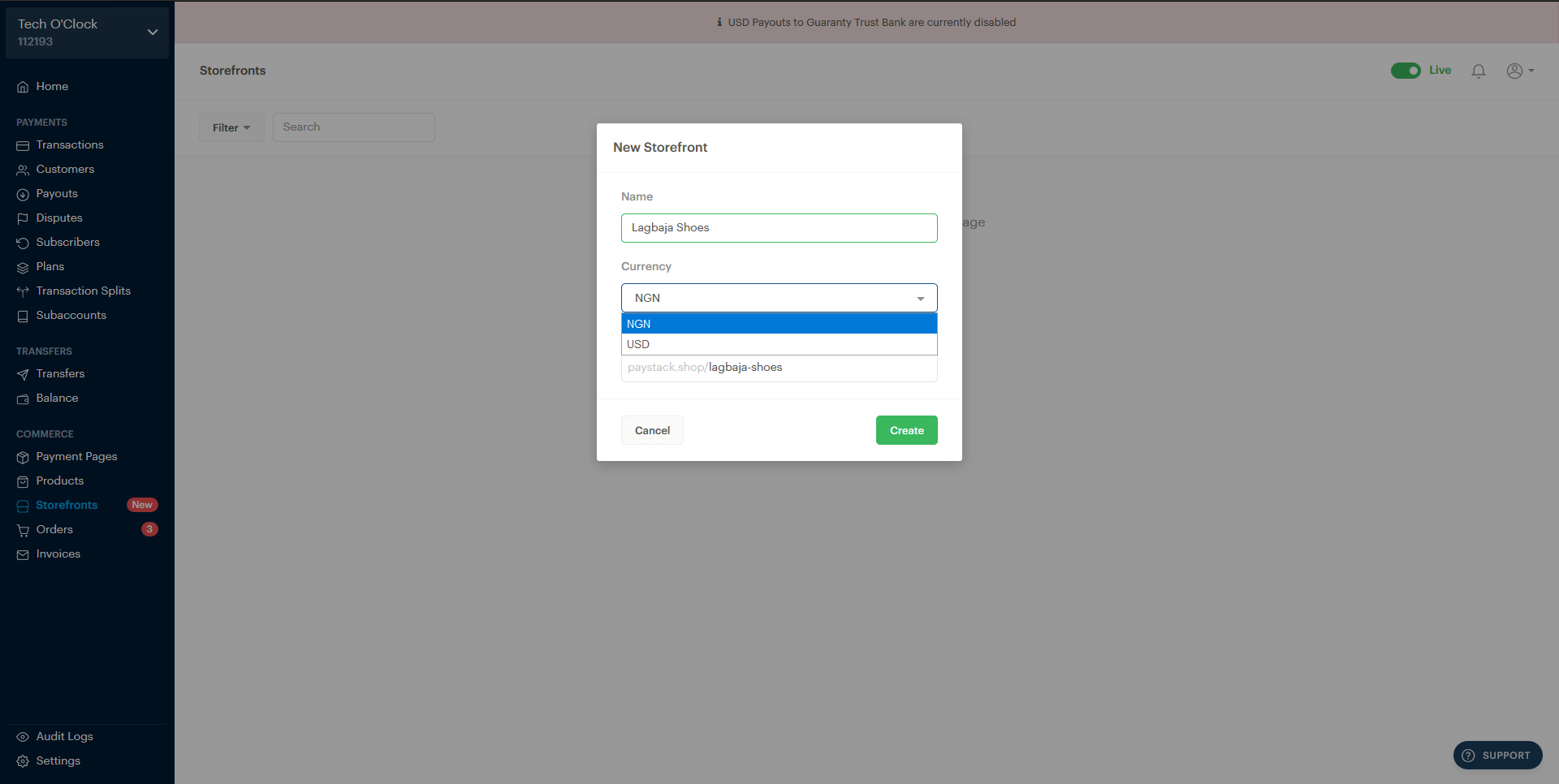 Fill in your business details and choose your default store currency. You need a domiciliary account to enable USD payment on your storefront. If you already have one, you can enable the USD currency option by adding your dorm account under settings.
Add your products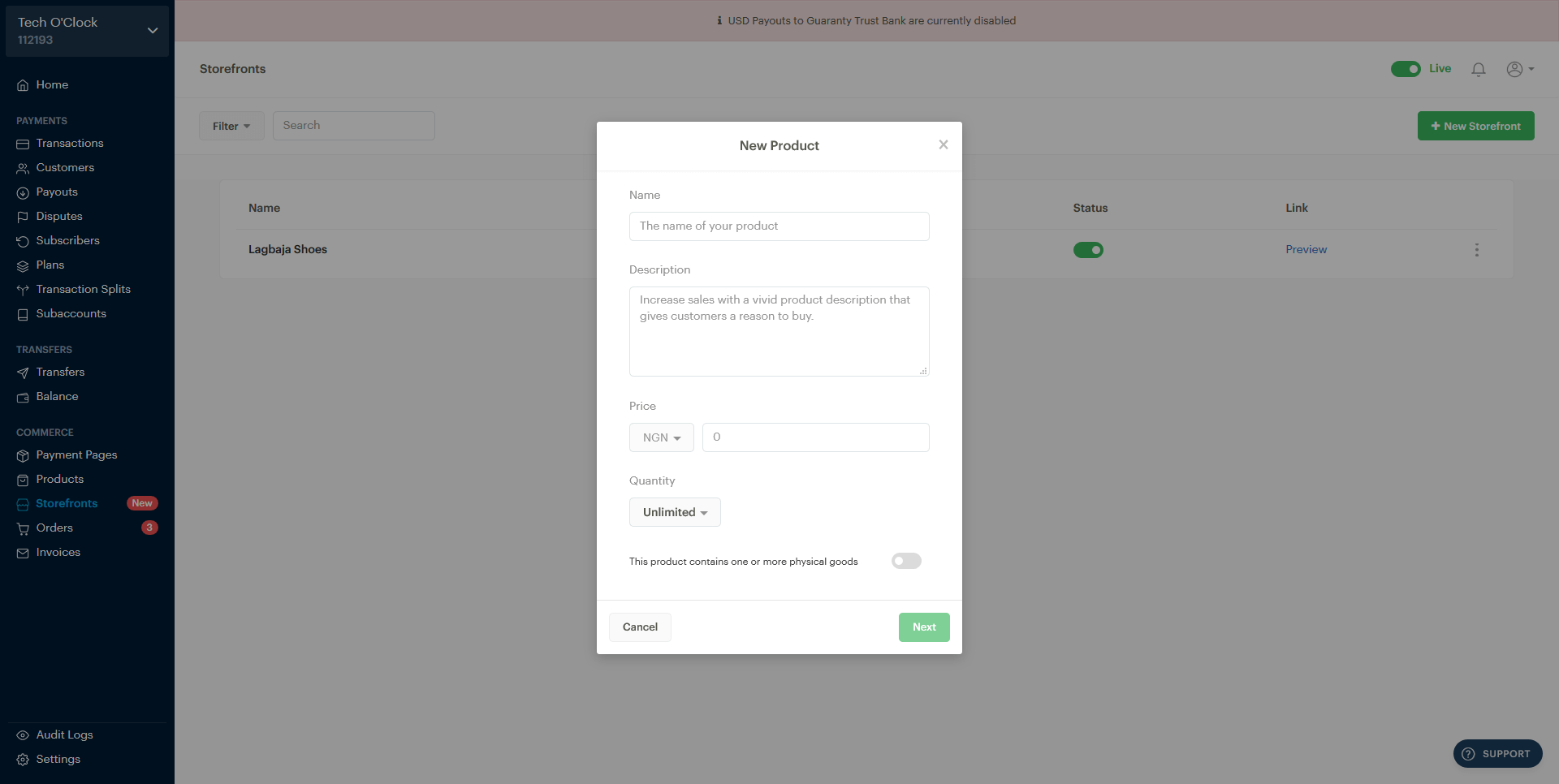 Add the name of your product, a small description and the price of your good. Under quantity, if you have unlimited stock, leave it as it is. But if you have limited stock, you can switch to limited and enter the number of your stock.
If you are selling a physical product that requires delivery, toggle the grey switch to tell Paystack to collect your customer's delivery address.
Then click next to add your product images.
Add your product image/video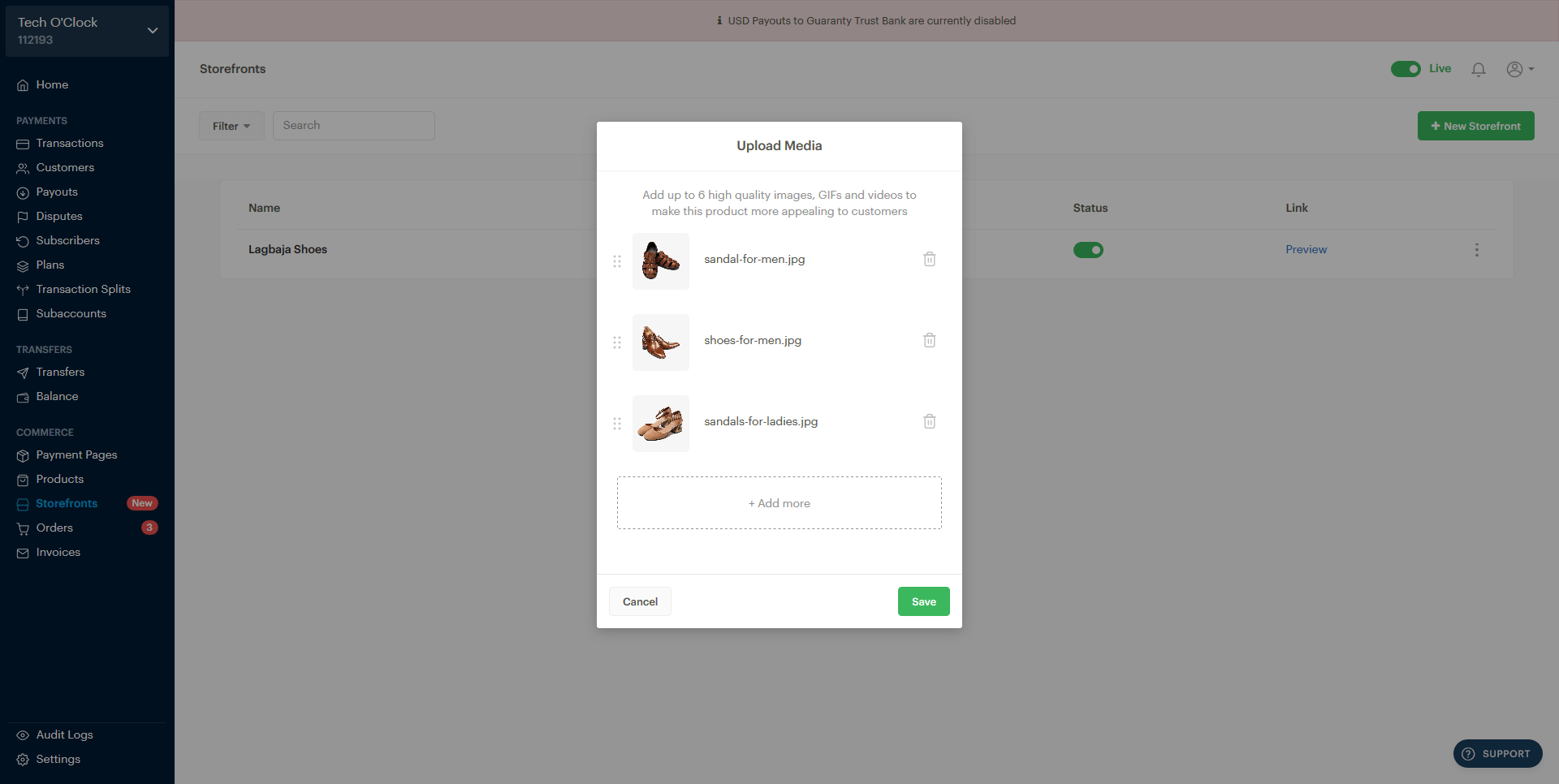 You should now upload your product image, GIF or video to make the product more appealing to your customers. You can add up to 6 media content to your product. I suggest you use a square image—1000×1000 for a better look.
Customize your ecommerce website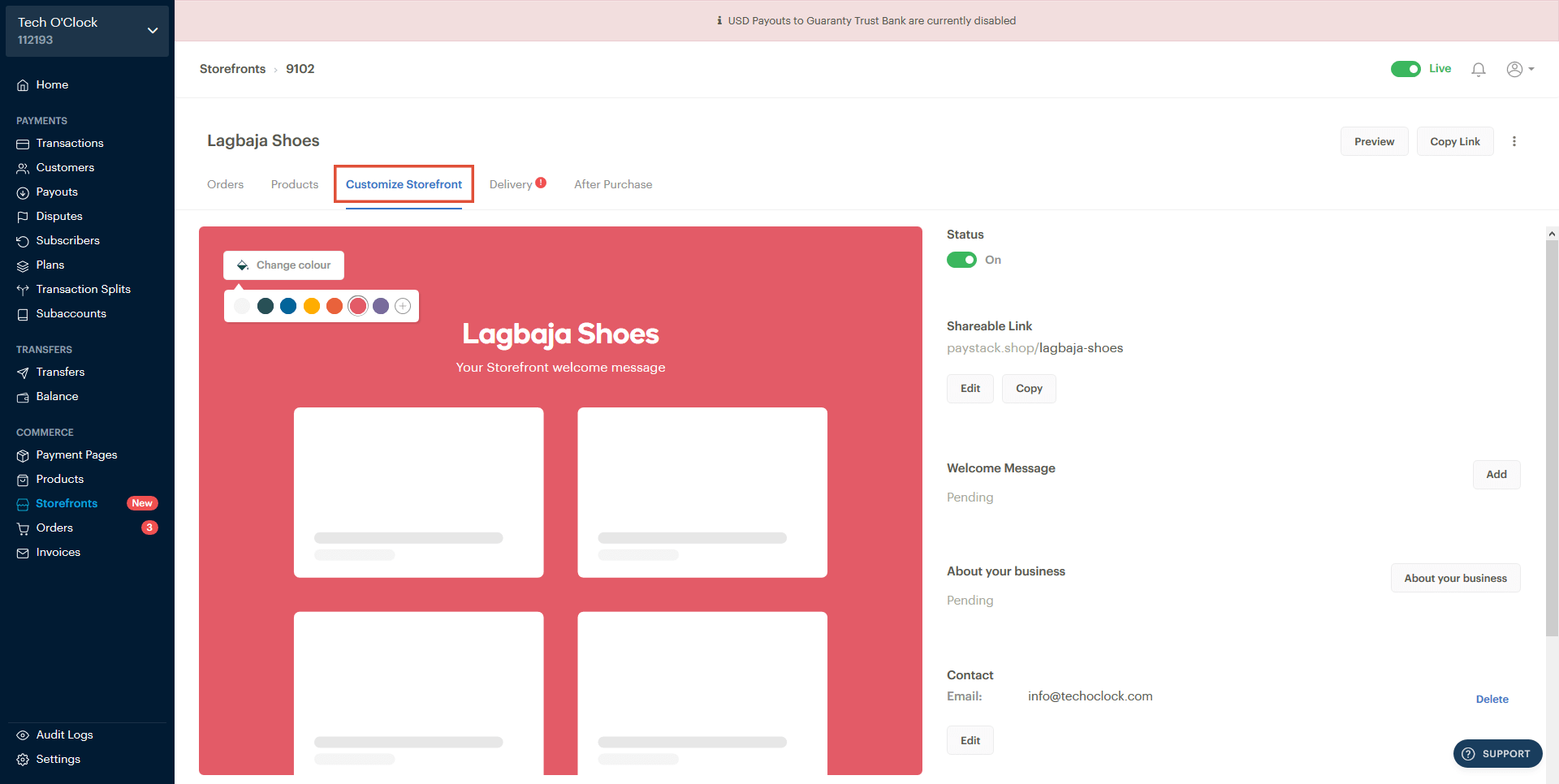 Here you can change your colour, your store link, welcome message and can even add an "about us" text to make it more trustworthy to your customers. You won't be able to do much with the layout though. So add what you can add and move on to the next step.
Add your shipping fees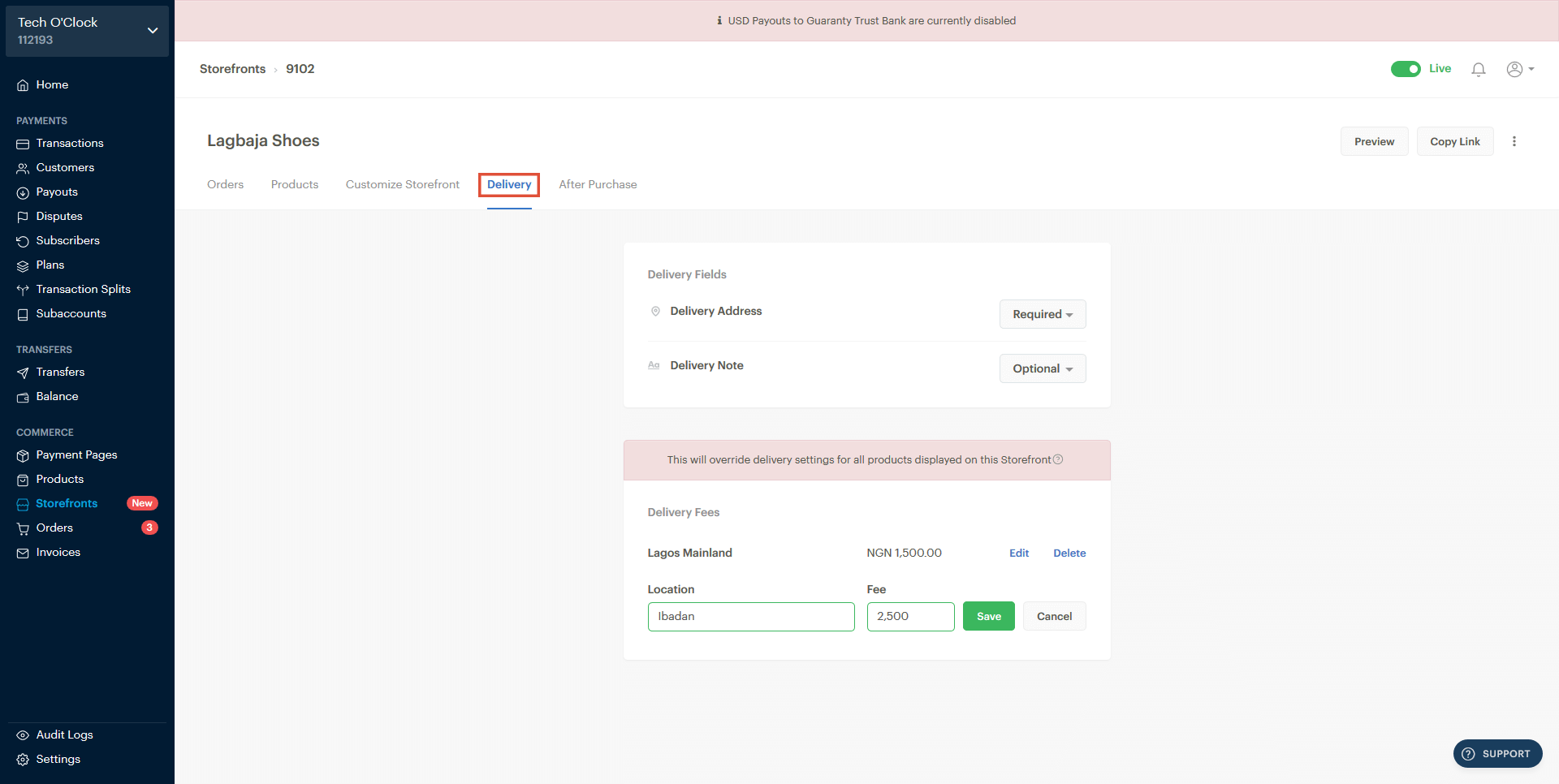 You can specify the price of each of your delivery locations here. Say for example, you want to ship your product to Ibadan and you want to charge a particular price for that area, you can add that here and the shipping fee will be automatically added to the total price.
Add "after purchase" message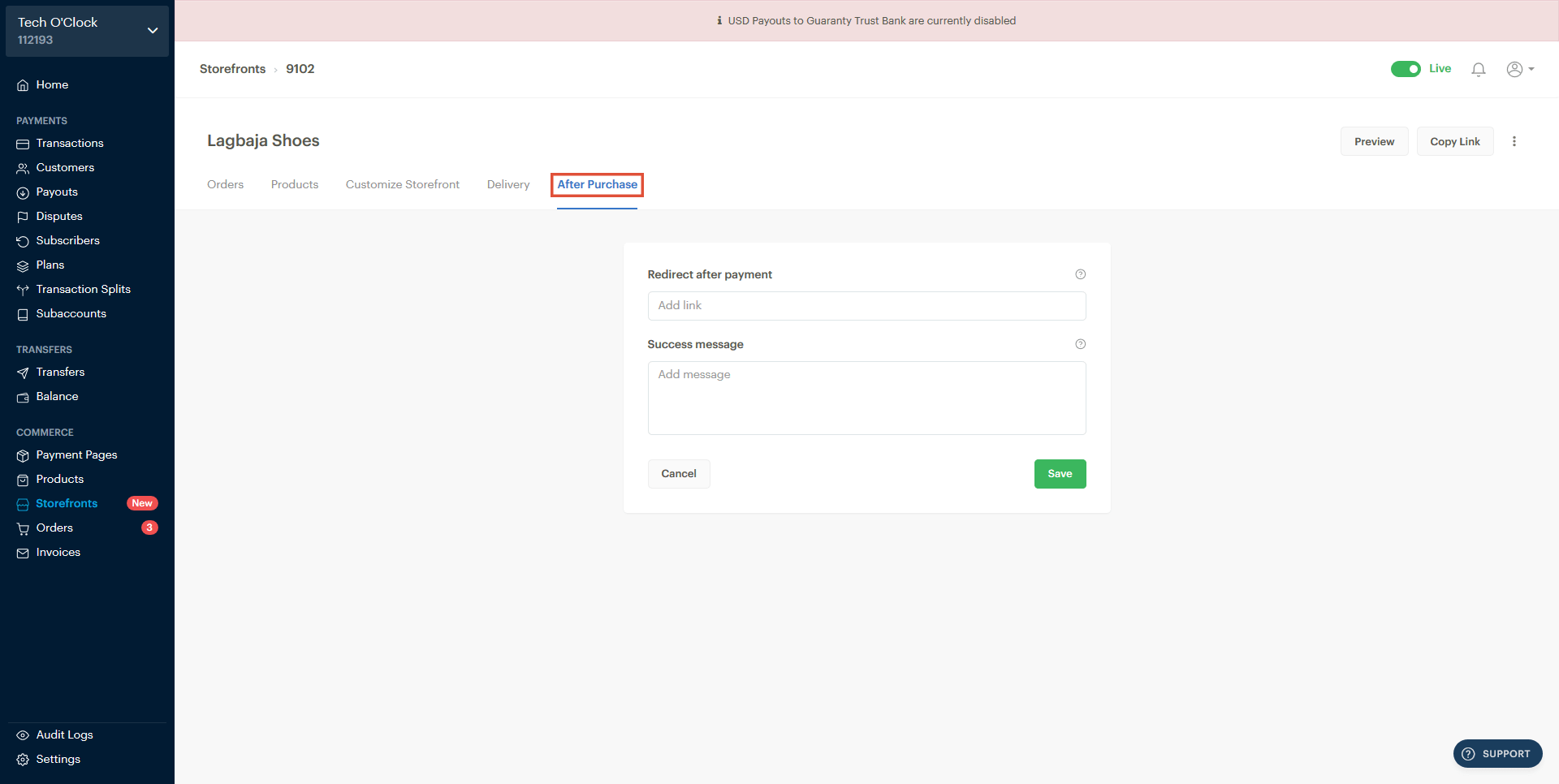 As the name suggests, you can customize the success message after a customer pays for your product. This message will be shown immediately after payment and will be included in the email receipt too. So, make sure it looks nice.
For the redirection box, you can add a URL you'd like to direct your customers to. You can add a customized thank you page or your Instagram link. Your customers will be redirected to the chosen link after payment. But it's completely optional.
Tools: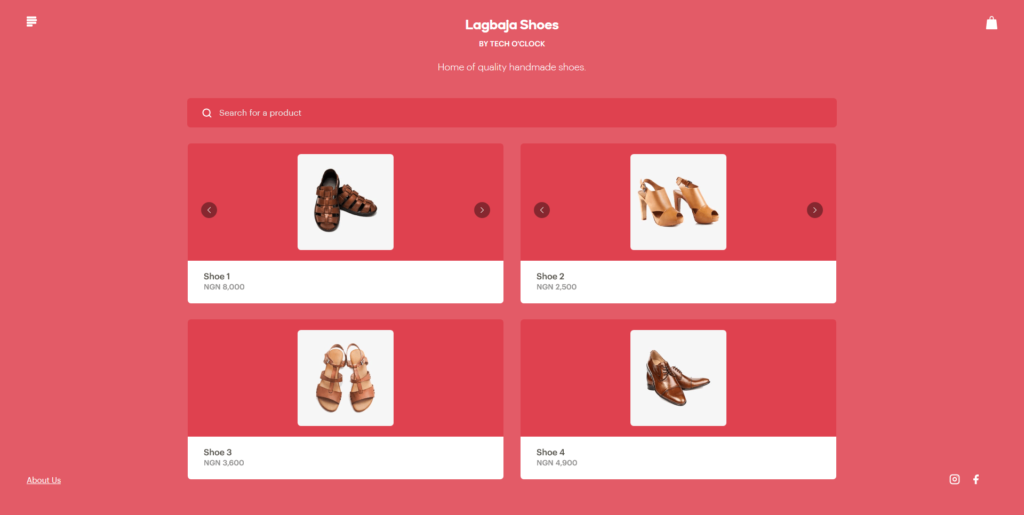 Finally, you can preview your store by visiting https://paystack.shop/yourstore to see how your store looks. You should test your store the same way your customers would, to see if everything works correctly.
On a final note, you can create as many Paystack storefronts as possible. But I still recommend that you get a branded website for your ecommerce business so that you can implement features that can make your customers buy more from you. FOMO strategies or abandoned cart recovery are not possible on a store like this.
So, if your storefront starts pouring money into your bank account you should consider getting a proper website for your business.
Paystack charges 1.5% + ₦100 on all transactions made through their gateway and that applies to your storefront too. But the highest fee they charge for local transactions is capped at ₦2,000. That is; no matter how expensive your product is, they won't charge more than 2k.