Affiliate marketing is quickly becoming one of the most effective and realistic ways to make money online in Nigeria—and for good reason.
Aside the fact that this model pays really well, it's also easy and not that expensive to start.
So today, I am going to explain what is affiliate marketing, how it works, how beginners can earn money with it, what commission models are out there, and 7 affiliate networks you can join to get started right now.
I also answer the age long question; Can you make a living from affiliate marketing? Let's dive in.
What is Affiliate Marketing?
I get asked these questions a lot: What is affiliate marketing, and how does it work?
This is why it is a good introduction to explaining this popular source of income to beginners. If you've been dealing with affiliate marketing for a long time, I am sure a lot of the jargon is clear to you already.
But people who come across affiliate marketing for the first time are often overwhelmed by the many marketing terms and want to know the basics instead of the expert tips you often come across online.
So I'm going to cover the basics in the sections below.
Definition: Affiliate marketing is arrangement by which an online retailer pays commission to a third party (Individual or company) for traffic or sales generated from its referrals. It is often referred to as an affiliate program in Nigeria.
In simple terms, affiliate marketing is an internet based commission system.
Companies or people who sell products or services online, for example, pay a certain commission to people who "send" visitors to their online store, when they buy something or take an action.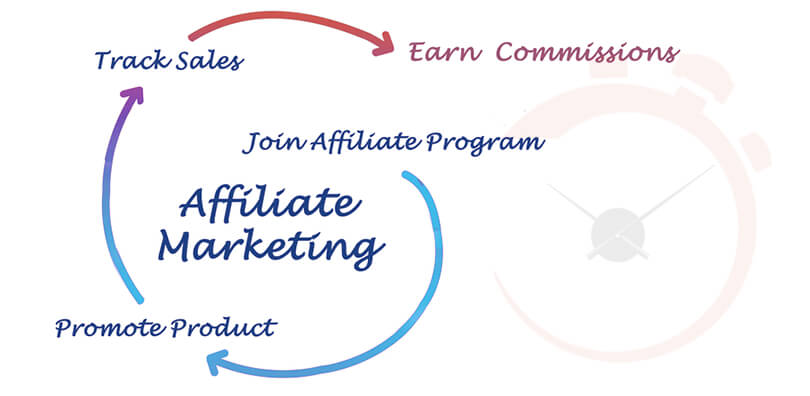 For example, Jumia offers its own lucrative partner program to hundreds of other online shops and Internetpreneurs called Jumia KOL.
In contrast to, normal banner advertising, the payment of affiliate marketers is dependent on the publisher's success.
As a website owner (also known as an affiliate, partner or publisher), you only get a commission if the referred user does something specific on the company website. i.e. goes shopping or enters their email address.
For example, I can get 1,000 visitors to my website to click on an affiliate link (this can of course also be an advertising banner with a corresponding affiliate link). If you don't buy anything in the online shop you clicked on, I'll earn zero naira or dollars (The default payout currency).
But if I manage to get 10 people to click on an affiliate link and 5 of them buys something or takes a specific action, then I get a commission. In affiliate marketing, it is not just a question of quantity, but quality. But more on that in another article.
Advantages of affiliate marketing?
There are advantages for both the merchant (or the vendor) and the partner (also known as an affiliate). The vendor only has to pay a commission to the affiliate if sales have been achieved. If the affiliate makes an effort and sends a lot of visitors from his website to the online shop, he usually gets a lot of commissions and thus make good money.
The vendor therefore makes more sales and thus more profit. The affiliate also earns good money and the referred customer buys the product that solves their problem.
Ideally, it is a win-win-win situation and everyone involved benefits. That's why you can make very good money with affiliate marketing.
How to start affiliate marketing?
I know the hype internet influencers give to affiliate marketing (mostly because they want to sell something). But the beginning is not so easy, and you usually need perseverance and consistency to make good money with it.
Above all, it is important that you really start today and not tomorrow!
I always recommend that my readers simply create content, whether that's a website, podcast, blog, or other platform. In the first step, it is important to build an audience and gain the trust of your visitors.
And the fastest way to achieve this is to start a blog in a well-researched niche. But aside creating contents, there are other factors that will determine whether you will be successful with affiliate marketing or not. Here are some of those factors;
Your own reach
On the one hand, an important factor that determines the amount of money you will make is your own reach. That is the number of people you can reach with your own articles, videos, newsletter emails and so on.
The more people you reach with your content, the higher the potential number of people who click on your affiliate links and then buy something.
Can you see why starting right now is a good idea?
The affiliate programs
The affiliate programs you include on your own website, must of course match your visitors, their wishes, needs and problems. It probably makes little sense to advertise a sewing machine on a soccer website.
Hardly will you get a visitor to click on your affiliate link and buy something. At a shop for soccer jerseys, things look very different. So get to know your visitors, their wishes and concerns. Then offer the right products with your affiliate links.
You need to build trust
Whether these visitors then click on an affiliate link and, above all, buys something depends heavily on the trust you have built up. It is therefore very important that you come across as authentic yourself.
Describe your own experiences, publish helpful content and appear trustworthy. Only then will you get a lot of affiliate link clicks and sales. Value should always come first!
The optimizations made
Simply adding a few affiliate links and banners is not enough. As an affiliate you have to test a lot and optimize your affiliate links, and also, your content. You need to optimize your website for SEO, do image compression to improve site speed and so on. Only then will you make good money with affiliate marketing.
Affiliate commission models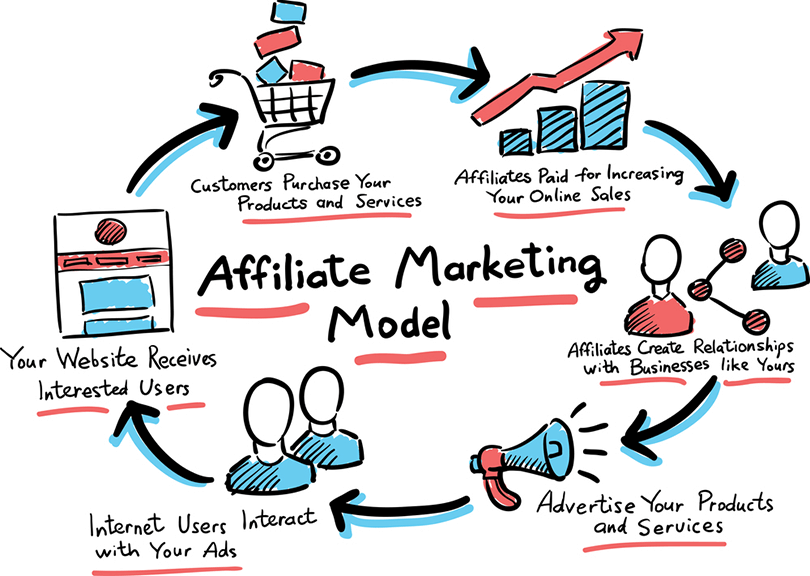 There are different commission models in affiliate marketing. So making money when someone buys a product is not the only way.
There are also many types of conversion in affiliate marketing, but the most important are sale and lead.
A sale is simply a sale. This is the typical case that a visitor to my website clicks on an affiliate link and then buys something. Usually you get a percentage commission of the value of the goods.
So if the sale commission is 5% and the referred customer buys something for ₦50,000, then I get a commission of ₦2,500.
A lead instead is about establishing contact without making a sale. You can find this very often in the insurance sector.
For example, if I include an affiliate link on a page and someone clicks on it, then I get money if that person simply requests an insurance comparison instead of swiping their card. This is called cost-per-action (CPA) affiliate marketing. And they usually pay fixed amounts.
The referral of long-term customers is particularly lucrative.
If, for example, I refer people to an online service and they become permanent customers there (e.g. pay a monthly fee for a newsletter service), then I also receive a small commission on a permanent basis as long as the person referred remains a customer there.
This is called a lifetime compensation.
The lifetime commissions are very lucrative. Here you refer a customer to a newsletter service once, and as long as that person is a customer, you keep receiving your commission every month. You can earn really make good money with this.
There's also the nice aspect of having many affiliate programs to choose from—online shops, online services, insurance companies, hosting providers and many others, which means you will always find something suitable for your blog.
However, it takes time and a lot of work to build a website or blog that has enough visitors to make affiliate marketing worthwhile. Ideally, you should have a few thousand visitors a month to earn more than just pocket money.
In order to make a living from it, you need a lot more coverage, although it is important to get the right visitors here. If most of these come with a buying intent or are looking for a solution to a specific problem, then you will of course earn a higher commission than if your visitors are only looking for something for free.
So YES, you can make a living from affiliate marketing, but it doesn't work on its own and definitely not overnight.
Best affiliate programs in Nigeria
As explained above, your website visitors and the topics covered on your own website determines the best affiliate programs for you.
Nevertheless, there are some affiliate programs in Nigeria that I have had very good experience with over the past few years and which I definitely recommend.
This of course includes the BlueHost affiliate program, which includes good hosting packages, good conversion rates and pays really well.
You can and should try these out, but the most important thing is that you test out the best affiliate programs for you.
The best affiliate networks
The situation is similar with the affiliate networks. These are providers who provide services for vendors so that they don't have to worry about the payment, technology, traffic, subscription and so on.
Affiliate networks such as Clickbank and JVZoo contain thousands of affiliate programs for small and medium-sized businesses. As an affiliate, you will definitely find what you are looking for there and I have had good experiences with them too.
Here's a list of the best affiliate networks;
Still have questions about affiliate marketing? Leave a comment below and I will answer your question ASAP.