Search engine optimization (SEO) is a discipline focused on how to improve website rankings in search engines. It's an important tool for anyone who wants to drive more traffic to their websites. Many people use search engines to find products and services online.
And because there are thousands of businesses out there competing for people's clicks, it's more important to be found online by potential customers.
If you're new to search engine optimization (SEO), then you've come to the right place.
In this post, I'll explain everything you need to know about improving your website's performance on search engines.
I'll discuss the best practices of SEO for your website and how you can use that information to optimize your website.
What Are the Best Practices of SEO?
The best SEO practices are better understood by following a set of tasks meant to help improve a website's search engine rankings. Some of the best practices in SEO include optimizing the site itself, researching keywords, and building backlinks to a site.
The best practices for SEO are constantly changing, so you need to stay up to date. The best way to learn about these changes is to pay attention to what's happening in the industry.
I implement all these SEO practices on my websites, and I've been getting great results.
With that, here are some SEO best practices to get more people to visit your site in 2022:
Know the Target Audience of Your Blog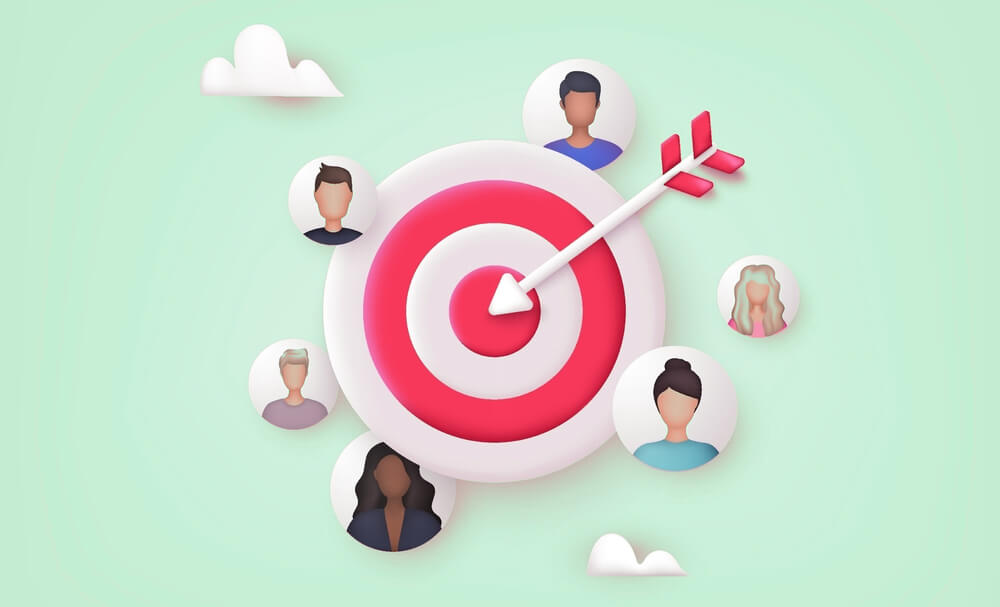 Your target audience are the people who you want to visit your blog. Everyone coming to your blog makes up your general audience. However, it is a basic rule to know your target audience before you start a new blog.
In general, your target audience can be classified into two groups. There are readers and there are buyers. Both types have different wants and needs. So you must know the type of information that your target audience wants.
Knowing this will help you to create content that will satisfy their needs.
Your target audience determines the type of blog you create and the content you put on it. A blog that caters to the wrong audience won't be very effective because it's not good SEO practice.
For instance, if you are targeting mountain hikers, you need to include content hikers love on your blog.
If you are targeting men, you need to include the information that men love on your blog.
Knowing your target audience is the most important aspect of making money online.
What kind of audience do you want your blog to target?
A good blog must be able to connect with its target audience. That way you can provide them with the best service and content, which will naturally translate to more sales.
Before you start writing any type of content, you must be sure of whom you are writing for.
You need to identify the target audience of your blog so that you know how to write your blog content.
This is very important because you want to write blogs that are interesting and will keep your readers coming back for more.
Do Your Keyword Research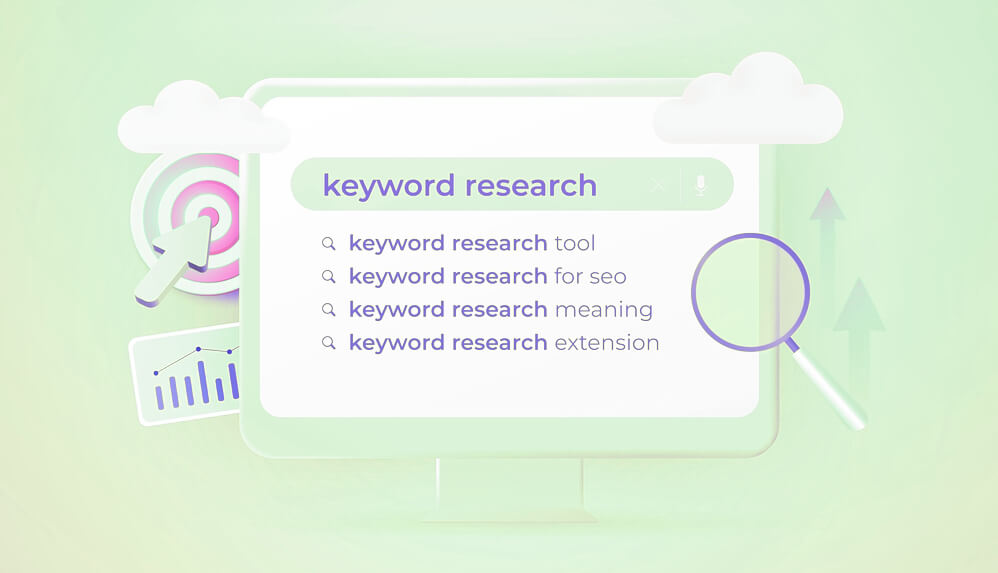 The second thing you should do when you want to rank higher for certain keywords is to conduct keyword research.
You should find out what your competitors are doing as well. This will help you figure out the keywords that will produce the best results.
If you know what they are doing, you should be able to outdo them and stay ahead of them. You should look at their keywords, the traffic they have and the position they have for those keywords.
Keywords are extremely important when it comes to search engine optimization (SEO). By knowing which keywords people search for, you can make sure that your content is relevant to those words.
You should also choose keywords that you think will help you rank higher for your target audience. You can use UberSuggest to find out what people search for. This will help you see the number of searches for each keyword.
Then, you should look at the trends graph. You should try to figure out which keywords will produce the best results. This will be easy if you are already familiar with the keywords that people search for.
There are many ways to do keyword research. You can also use Google Keyword Planner tool. You can also use this free tool from Google to find out the monthly search volume of each keyword.
You can also see how competitive a keyword is and which ones are most commonly searched for. However, the most important thing to do when doing keyword research is to see what people are searching for.
Use the Main Keyword Early In Your Content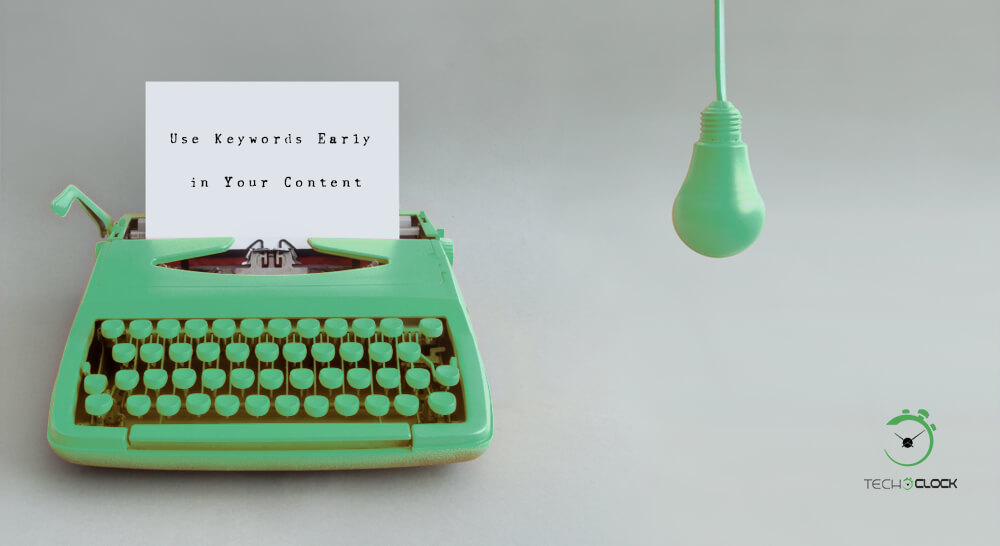 A good content writer should talk about their main keyword early in the content. This is because most search engines use this as the main criteria to rank a page.
Once your content is written, you should ensure that you use your main keyword throughout the content.
If you want to rank on page one for a keyword, then you should use the keyword at the beginning of the article. People are often looking for information on certain topics, and they type these words into the Google search box.
The keywords that you should include in the first sentence of your article are: What, Where, Who, Why, and How. These are the basic questions that people are asking. Make sure to include these keywords in the first paragraph of your post.
Your article must also be keyword rich, and it should be focused on one topic. You should use the main keyword in the title as well. Make sure you add this keyword at the beginning of the title.
Finally, make sure the title is compelling and interesting.
Adding a single target keyword early in your content is one of the most effective ways to increase the rankings of your site. The more time you invest in a single keyword, the more you will improve the rankings of your site.
For example, if you want to rank for the keyword "social media marketing strategy", you need to invest time in developing high quality content about this topic.
Align Your Content with Search Intent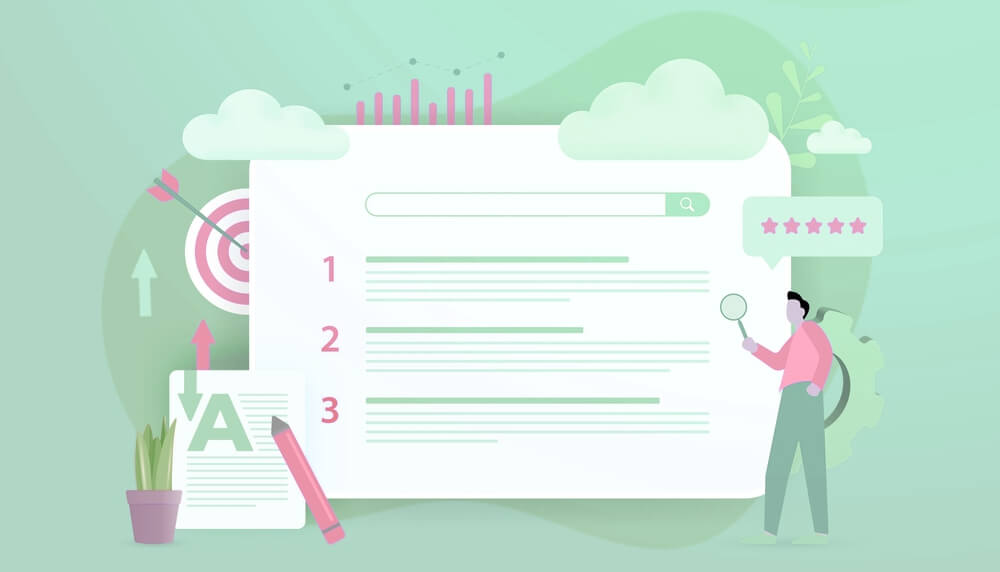 There are many factors that affect the success of a website, but one of the best practices in SEO is to pay attention to is how your content aligns with search intent.
If you want to rank high in search engines, your content should be focused on a single topic and should be keyword rich. You need to write long-form content that is focused on one topic and should contain lots of relevant keywords.
This kind of content can be used to attract visitors who want to learn about your business.
The more information you provide, the higher the chances of getting high search engine rankings for the keywords you want. However, you should avoid creating too many posts about a single topic.
This is because Google considers a lot of pages about one topic as spammy. Your article should be keyword rich, and it should give great value always.
It is very important to write high-quality, informative content that is targeted towards the searcher's intent.
A good web page that is well-optimized has a clear and concise call-to-action in the form of a headline.
In addition, the page has relevant, useful content that can assist the reader in their search for information.
Use a Catchy Title Tag for SEO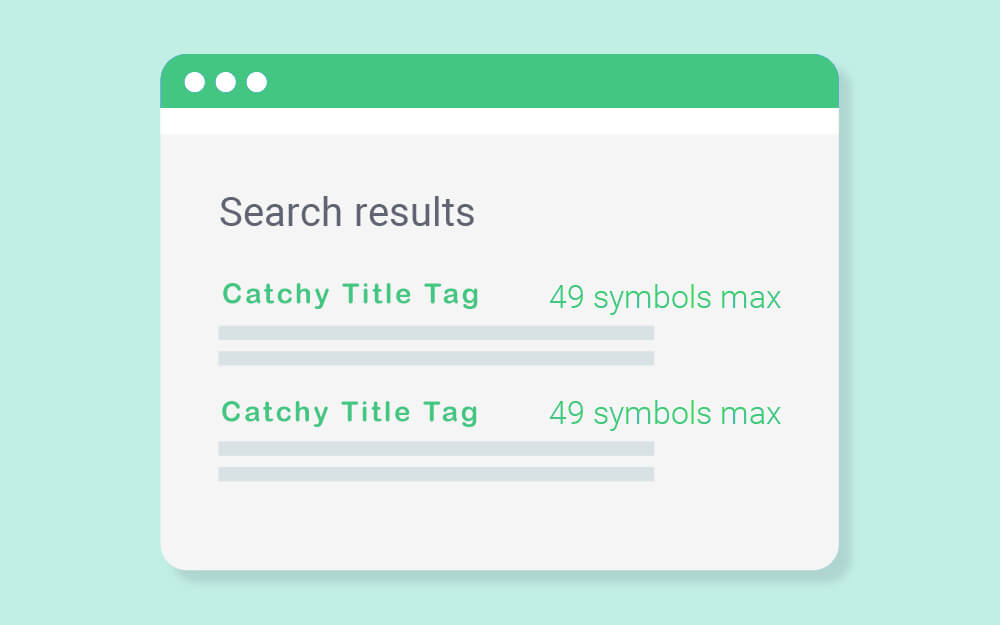 The title tag of your web page is a short description of your article. It is important that the title tag is unique and catchy.
Google is an intelligent search engine which looks at a number of factors when deciding whether a web page should rank well. One factor it looks at is the title tag. If the title tag is unique and catchy, it is likely to get higher rankings for a wide variety of keywords.
When people search for information on the internet, they look at three things:
The title tag
The keyword
The snippet (the content) of the page.
A catchy title tag is a good way to get higher rankings. But it should not be too long. Your title tag is the first thing that people see when they come across your website. It is the main point of attention that will influence whether someone clicks or scrolls further down.
So your title tag should always include the keyword phrase you want to rank for on search engines. It should contain the keywords in the first 150 characters.
If your title tag is not descriptive and catchy, Google will not know what your site is all about. This can cause your pages to be less visible in the search engine result pages (SERPs).
Use Long Tail Keywords for SEO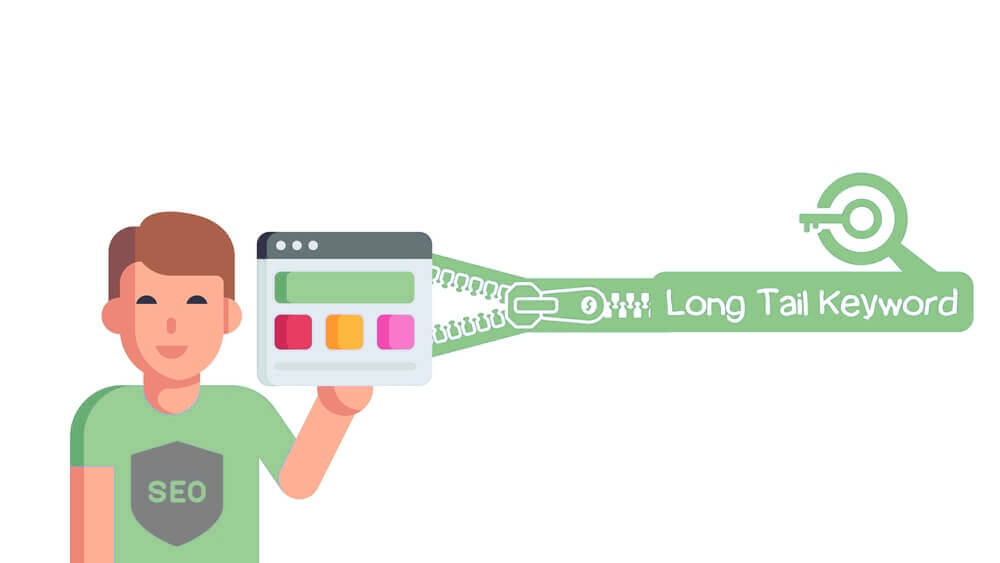 In order to bring more visitors to your website. Include long tail keywords for SEO in your blog post to attract more visitors.
However, one of the dos and don'ts of SEO is not use too many keywords. Use only those words that your target audience will type into a search box.
Long tail keywords are longer and contain more words than short tail keywords. If you are having trouble writing descriptive titles and descriptions for your website, try using long tail keywords.
Long tail keywords are used to describe your website in more detail. They are a great way to make your site more attractive to your customers.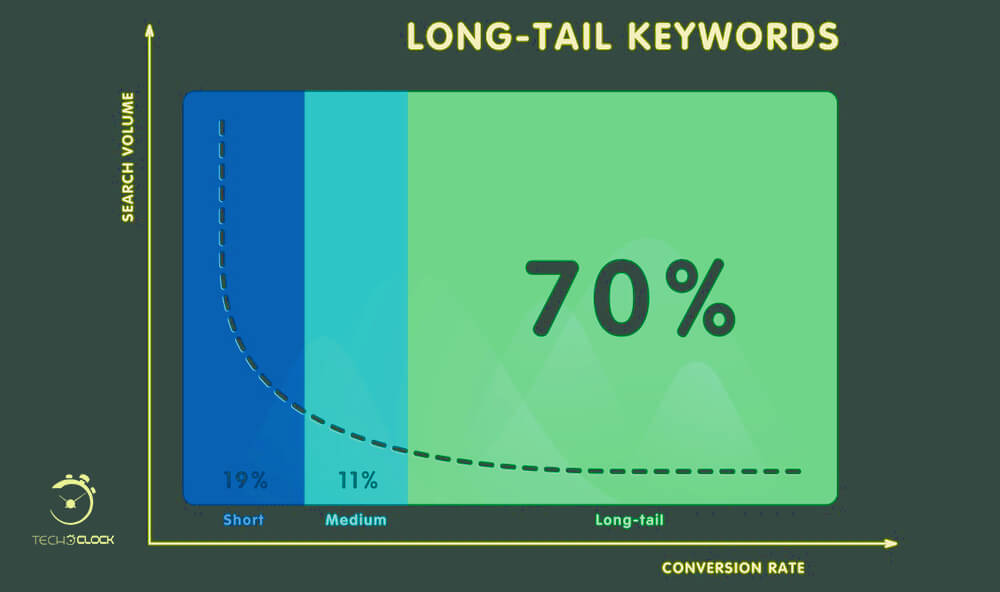 Using long tail keywords can help you to rank higher for your targeted keywords. If you are using standard keywords, you may miss out on a lot of potential customers.
When you use long tail keywords, you will end up with a unique and descriptive title and description for your page. This will help your page to be easily found by people searching for the information.
Add a Meta Description to Your Blog Post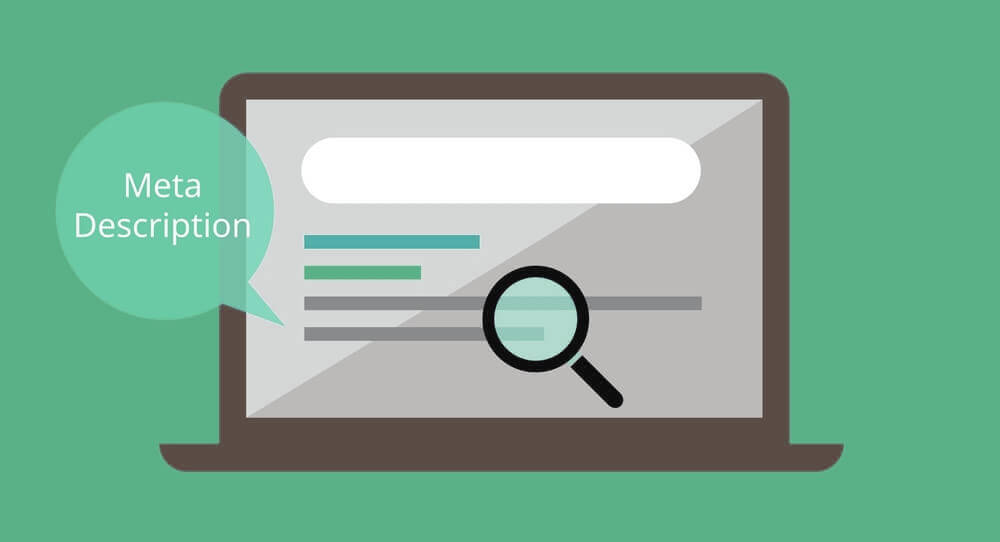 Meta descriptions help you to attract more visitors to your blog post. If people see the title and the summary, they know the kind of information they are going to find on your site.
If you write a meta description for your blog posts, they will make your pages more attractive to potential customers. This will help you to rank higher for the long tail keywords.
There are nine types of meta descriptions. And the purpose of each of them is to provide little information about your page when people type a search query into a search engine box.
For example, if you are writing a book about how to do SEO and rank on search engines, you may add the following description to your webpage:
"Learn how to rank your website fast by following the simple steps presented here."
Your meta description will show up at the top of the search engine result page and will be able to bring more visitors to your blog.
It is a great idea to write a good and catchy description. You can also use long tail keywords to create a unique description as by explaining the benefits of your product or service.
Use a Short and Descriptive URL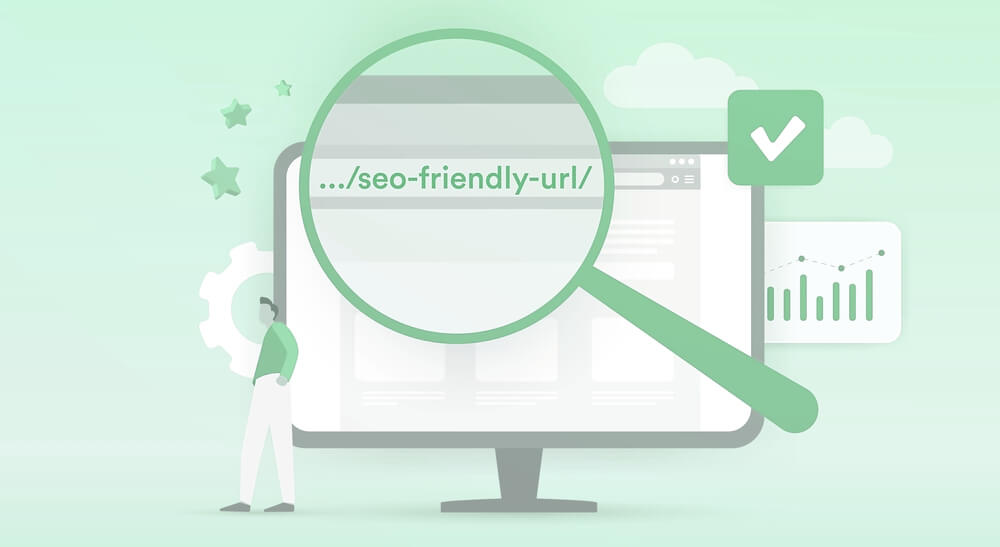 There are many good SEO practices that you can follow to optimize your page. One of the ways to do this is to use a short and descriptive URL.
The URL is the address of your web page. The first letters of the URL are your site's name. When someone searches for your business or brand on the internet, they will see the domain name of your site as the first listing.
If you want to rank higher for your target keywords, you will have to make sure that the URL is short and descriptive.
A short and descriptive URL can help your page to rank better. Some reasons why a short and descriptive URL is important include:
It is easier for a person to remember.
It is easier for search engines to read.
It makes it easier for someone to share your content.
It allows people to share your link to others.
It is easier for a person to share your content.
Search engines prefer a short and descriptive URL because it takes less space.
If you want to rank well on the search engines, it's not just about keeping your URL short, you also need to make sure that you have a unique URL as well.
This means that your website URL should also be different from that of your competitors.
Use Your Target Keywords Strategically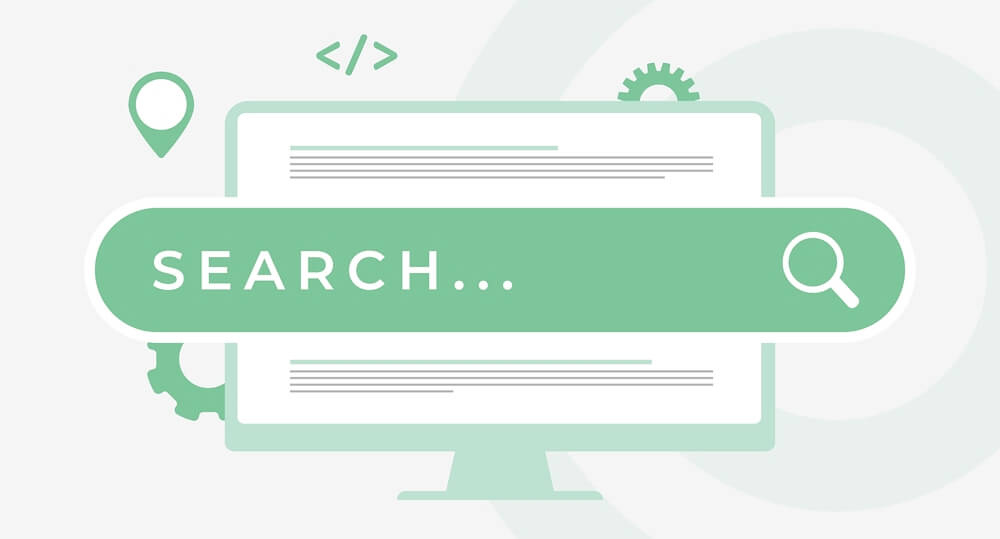 If you want to increase your SEO (Search Engine Optimization) ranking, you should use your target keywords strategically. Include the keyword in all the pages of your site.
This will help you to boost your search engine rank. If you don't do this, search engines might think that your website is a spam website.
When you include your keyword in your title tags, your meta description tag, and your URL, you can be sure that the search engines will understand what your site is about.
These are three of the places in which you can put your keyword. If you can get your target keyword into all three places, you are sure to increase your chances of getting found by search engines.
For example, you should include the main keyword several times. You should also include your keywords in the title and in the first paragraph of the content.
You should also try to use your keywords in the subheadings as well. Your keywords can also appear in the images or videos on your page.
Include an Enticing CTA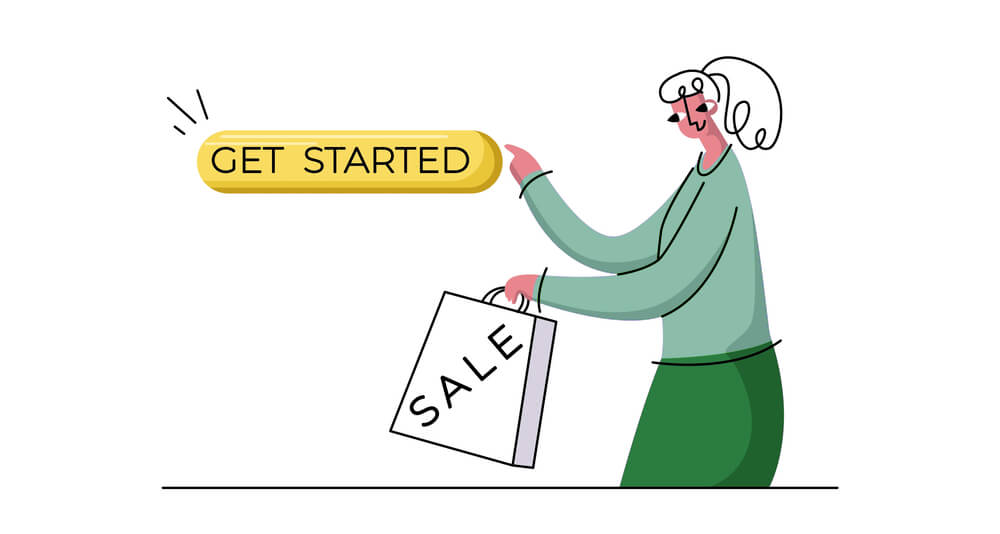 Using an enticing call-to-action button is an effective strategy for getting visitors to your website. CTAs have become a very important part of internet marketing because tend to ignore links.
Your call-to-action has to make sense to people, otherwise they will ignore it.
It also has to be clear and concise. People like things that are simple, so make sure that yours is. They will only read a small amount of your page before they decide whether or not they want to click.
This is a very common SEO practice to boost your ranking. It is also a very effective method to increase your conversions and sales.
If you want to see good results, you should include an enticing CTA on your web page. If you don't include one, your organic traffic might not convert to anything. Which can cause you to lose money.
If you want to create a successful website, you should include an enticing CTA that get people to take any form of action.
For example, you can get your visitors to read more similar articles on your website by linking to other resources with a beautiful CTA, which is very hard to miss.
If you are looking to boost your organic traffic, you should consider these current SEO best practices.
Optimize Your Images for SEO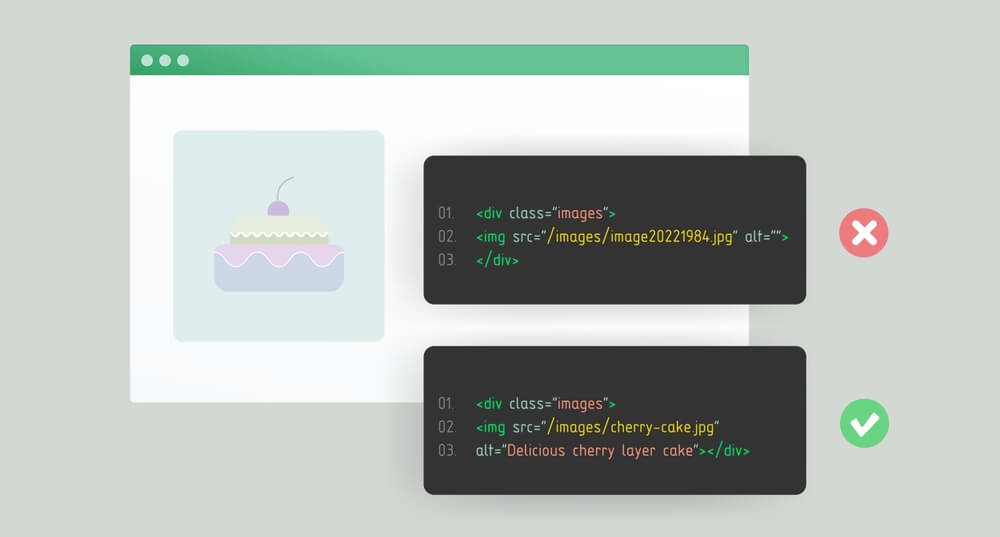 Images are a huge part of the internet, and most websites have a lot of them. When you upload your images to your website, you should optimize them for SEO.
For this, you should make sure that you don't miss any of the rules of optimizing your images for SEO.
The rules are quite simple to follow. Make sure that you add a title tag, description, Alt tag, and file name that corresponds to your target keywords on "some" of your images.
You can also optimize your image using an online image compression tool to reduce the size.
If your image is too large, it'll take time to load, which will increase the load time of your website. And users don't have the time for your images to show up.
If for some reasons, your images fail to load, your browser will show the image Alt text instead. Which is why your Alt text should also describe what the image is about.
You should also avoid adding keywords that aren't relevant to your image Alt texts. You don't want to do that because it can get you into trouble.
Make Sure Your Pages Load Fast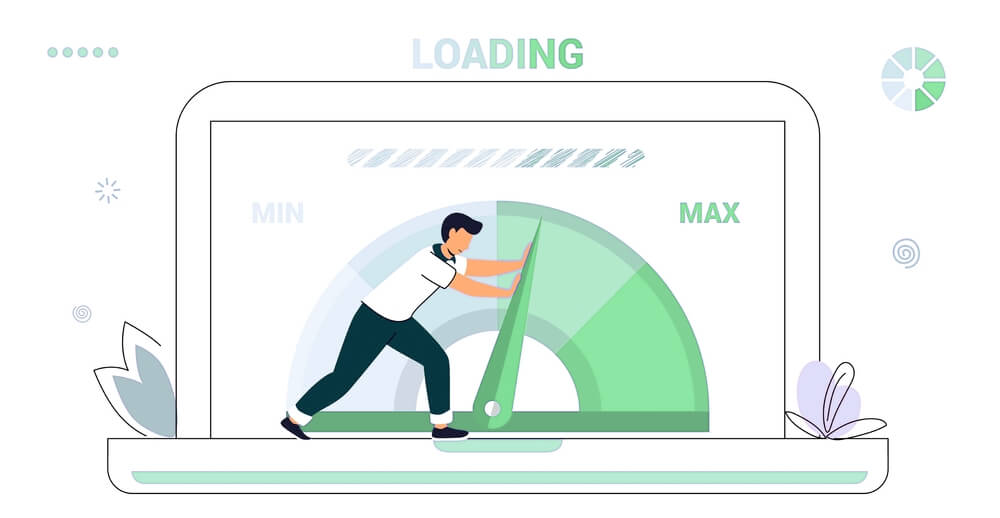 If you have a slow-loading website, your site will lose visitors, and they will look for another website. That is because the first impression can make or break your business.
If your website loads slowly, your chances of ranking high on the search engines will decrease. You will not get the traffic you want. So, how can you make your website load fast?
Here are some tips you can follow:
Make sure your website's web server is updated with the latest version of PHP (if you use WordPress). Your server should also support gzip compression.
If you are using a content management system like WordPress, you should install a caching plugin. This will make sure that your site is loaded faster.
Link Your Pages to Each Other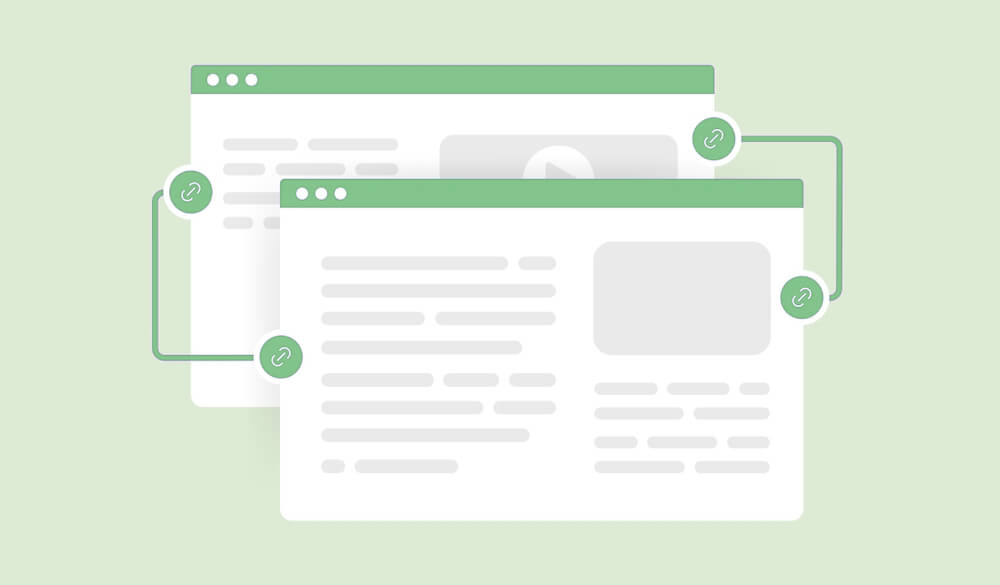 Linking is an important part of an SEO writer's job. Without linking, a site is incomplete. A linked website is easier to find. It's like having friends on the internet who you can turn to when you need information.
That's why you need to learn how to use links to make your website look complete. Internal links can be used to direct visitors to pages that are useful for them.
For example, you can link from your main page to your contact page. If someone visits your contact page, he or she can get your contact information. You can also link from a shop page to the product description page.
This will help you to improve your website's performance and boost your ecom SEO in the process. Using internal links makes your site more user-friendly.
Internal linking helps keep visitors on your website, reducing your bounce rate as a result. And a website's bounce rate is one of Google's 200 ranking factors.
Visitors tend to come back more frequently if you link to them from one page to the other on your website.
Add Images and Videos to Your Blog Posts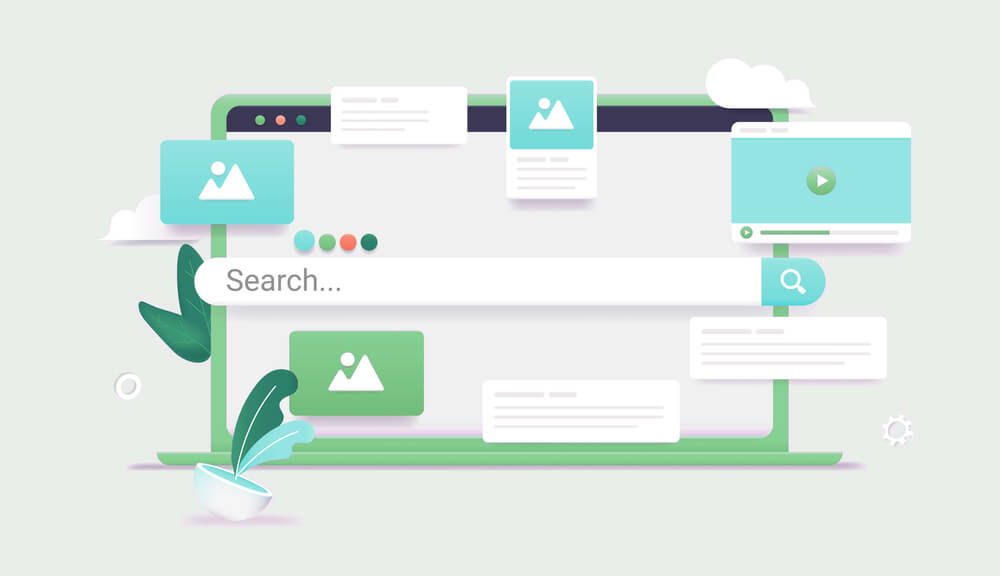 Images and videos can help to add credibility to your site. If you have an image or a video that is related to your topic, you can post it to your site.
The best thing about using images and videos in your blog posts is that you can put a link to the image or video in your blog post.
This will make it easier for your readers to find the image or video—with Google Lens or YouTube.
Adding images and videos to your blog posts will help your search engine optimization (SEO).
It is important to remember to keep your images and videos small. The larger the image or video, the slower your page will load.
It is a always a good idea to add images and videos to your blog posts. This will make them more interesting and engaging for your readers.
You can add images to your blog posts using images that are linked to other posts or resources, which gives you a chance to link back to your website.
Another way to add images to your blog posts is to use stock photos that you purchase from a stock photo site. These can be used to link back to your website.
Make Your Articles Easier to Read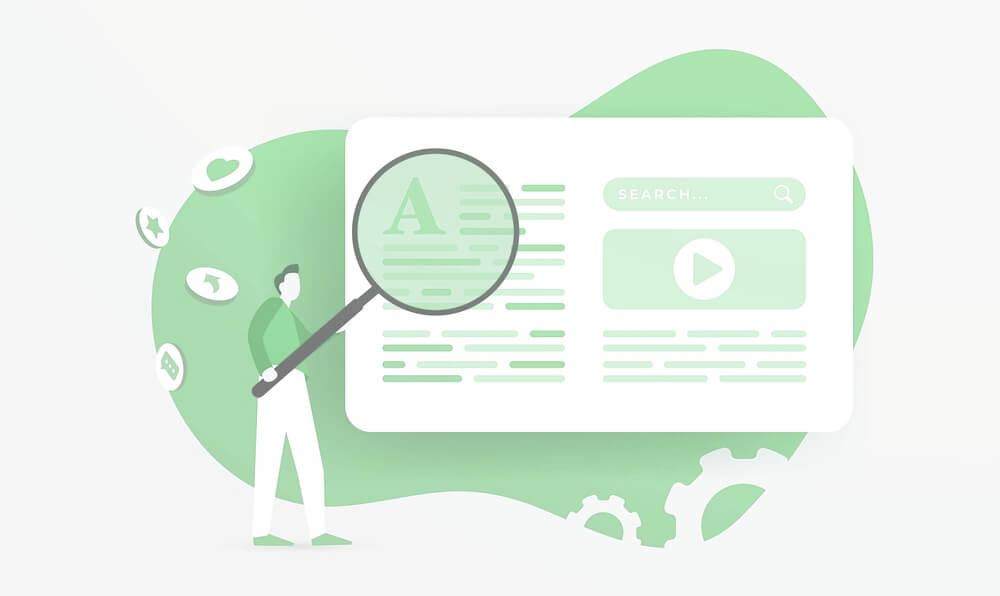 One of the main reasons people fail to create a successful blog is that they don't write anything new or useful. If you want to increase traffic to your website, you should focus on your writing skills.
Your content should be easy to read. If your articles aren't easy to read, it will be difficult for people to keep coming back to your site. This means that you will have a hard time getting traffic to your site.
Make sure that you focus on your writing skills so that you can get better rankings.
You should always proofread your content before you publish them. This will allow you fix spelling mistakes and grammatical errors.
You should always edit your article with a grammar correction tool before you publish them. This will ensure that your article is easy to read and understand.
Even if you use a grammar checker, you should still review your article once it is published.
It is important to get your content right before and after you publish it. This is something that you will need to commit to if you want to increase your website traffic.
Make Your Blog Posts Comprehensive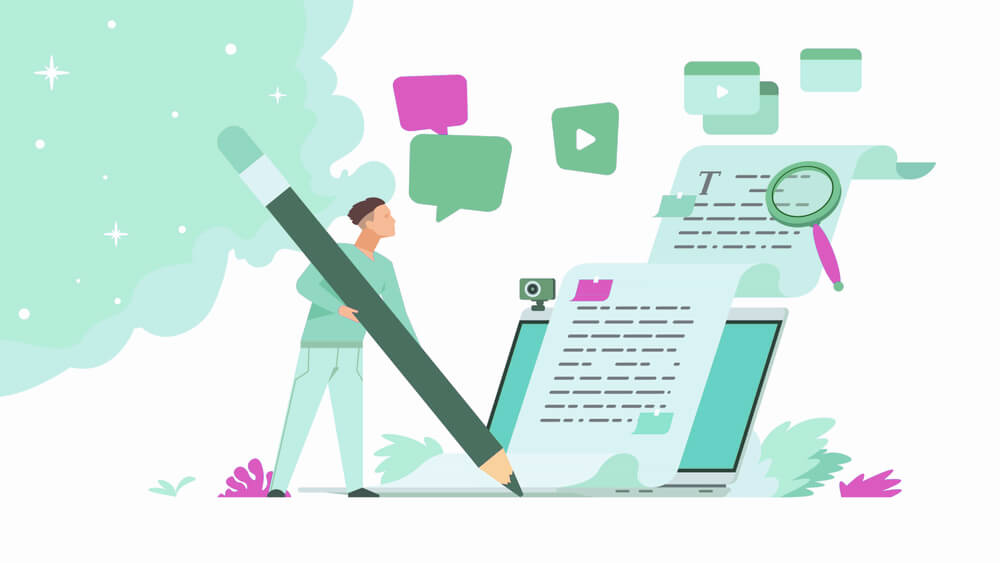 A great blog post should be simple and detailed. You need to know exactly what you are writing about.
If you are planning to write a blog post about some event that you attended, you will need to explain everything that happened.
You should give details about the food that was served, the decorations that were used and the music that was played. You will also need to mention the people who attended.
If you are going to write about some sports game that you watched, you will need to tell your readers what they did and why it matters. It is important to explain how it affects people and how it can benefit them.
If you are going to post new articles, you will need to write them carefully. You will need to think carefully about the topic you are going to write about even before opening your editor.
You should choose a topic that has the potential to attract visitors.
Optimize Older Blog Posts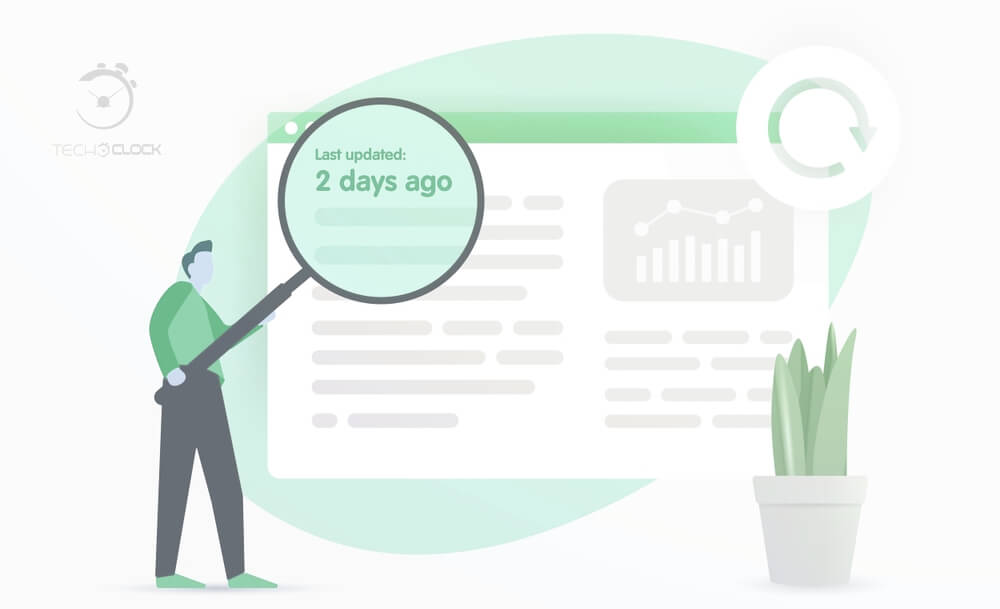 For older blogs, it's important to update and improve older posts. There's no reason to post something that's already been published, unless it's a brand-new topic.
You need to check your old articles. If you can, you should remove anything that does not look useful anymore.
Remove any ads that you have from your old articles. Make sure you remove any links that no longer work.
You should also make sure that you are using new keywords people are searching for on Google. You should also use the right tags and categories to describe your content.
Make sure that you add an updated title and summary. You should also check everything from the stats to the date and see what you can improve.
For example, you can use add new keywords and re-write your content around them to update your old article.
People like to read posts that have been updated recently. Make sure that your blog has new information about your products, services with new pictures.
These things will keep your readers interested and will attract fresh organic visitors.
Build Backlinks To Your Website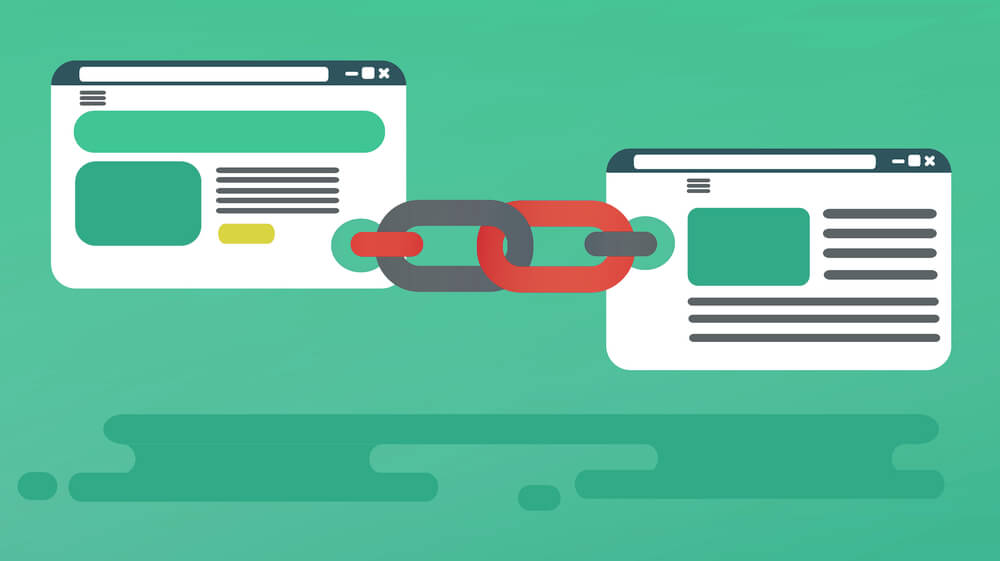 Backlinks, also known as inbound links, is a major strategy that helps search engines identify which web pages are related to yours. When your site has backlinks, it tells the search engine that your site is valuable.
It shows up higher in the search engine rankings. Backlinks tell search engines that your website is useful. By building a solid backlink profile, you'll appear at the top of the list.
However, you should always make sure that your backlinks are from relevant and credible websites.
Google doesn't just accept links from unknown or suspicious websites, at least, not any more.
You can try to build your own backlinks too. If you have a separate affiliate marketing blog, for example, you can mention your blog address in your content.
You can write a post with a link back to your blog. This can help you promote your blog and get more backlinks.
To attract more people to your website, you can make it easy for them to share your website with their friends by adding social share buttons below your posts.
You should also ask people for reviews. Write a review of a product people are thinking of buying. Ask them to share their opinion by creating polls and surveys about your website.
A website with lots of links from other websites will rank higher in search engine results than a website with only few backlinks.
Make sure to link your site to other high-quality sites. You should add links from sites that have good page authority in your industry. This will help your website gain a higher rank on SERPs.
Backlinks from popular websites will help you to rank well in Google.
You can get backlinks by submitting articles to online article directories. You can also write guest posts and post them on other relevant sites, then share them on social networks.
Conclusion
While all these best practices of SEO and tips are great to know, putting them to practice is only what makes them work.
The best way to succeed in SEO is to monitor your statistics and performance. This means keeping an eye on the number of visits to your website and how those visits are performing.
If your page is not ranking well, you can follow the good SEO practices listed above to improve your rankings.
The world of search engine optimization (SEO) has changed dramatically over the last few years. While some of the basic practices of SEO have remained the same, the industry as a whole is constantly changing.
As a result, SEO strategies that worked in the past may not work today.
However, if you follow the SEO guidelines above, you should have no problem getting your website to the first page of Google in no time.
You can also improve the ranking of your website by identifying critical SEO issues with our free SEO audit tool.