In today's world, owning a business isn't enough. But being a successful business owner is key to being an authority in a competitive environment like Lagos.
A beautiful place where there's a mix of opportunities and threats.
Lagos' strategic location and population, makes it a viable place to explore for business minded people, entrepreneurs, or anyone thinking of owning a successful business someday.
Little wonder why StartupBlink's index shows that Lagos generates ten percent of Nigeria's total GDP of $432.3 billion in 2021.
Lagos, also leads other African cities such as Nairobi and Johannesburg as the most attractive city for startups.
With that in mind, if you're faced with the mind-boggling question of how to become a successful business owner. Worry no more, Lagos has lots of opportunities for your business growth.
It has potential's for business investors, small scale and medium enterprise (SMEs), and entrepreneurs to grow a successful business empire.
Therefore, if you're thinking business, you must think outside the proverbial box, to birth sellable business ideas that will change Lagos business environment.
To do so, there are factors to consider if you desire to have a successful business like the Dangote Group, BUA, Heirs Holdings, Jumia, etc.
If that sounds scary, don't panic. Having a successful business isn't meant for Harvard Business School or Lagos business School graduates alone.
Anyone with the right mindset, determination, and the right knowledge, can own a successful business in a chaotic city of opportunity like Lagos.
All that matters is having the will, setting goals, and working towards achieving them with the right budget, a well motivated team, and strategic positioning.
These ideas, will come in handy on this long but interesting, and sometimes, tiresome journey. But in the end, it will be such a worthwhile adventure.
Keep Your Business Ideas Simple & Manageable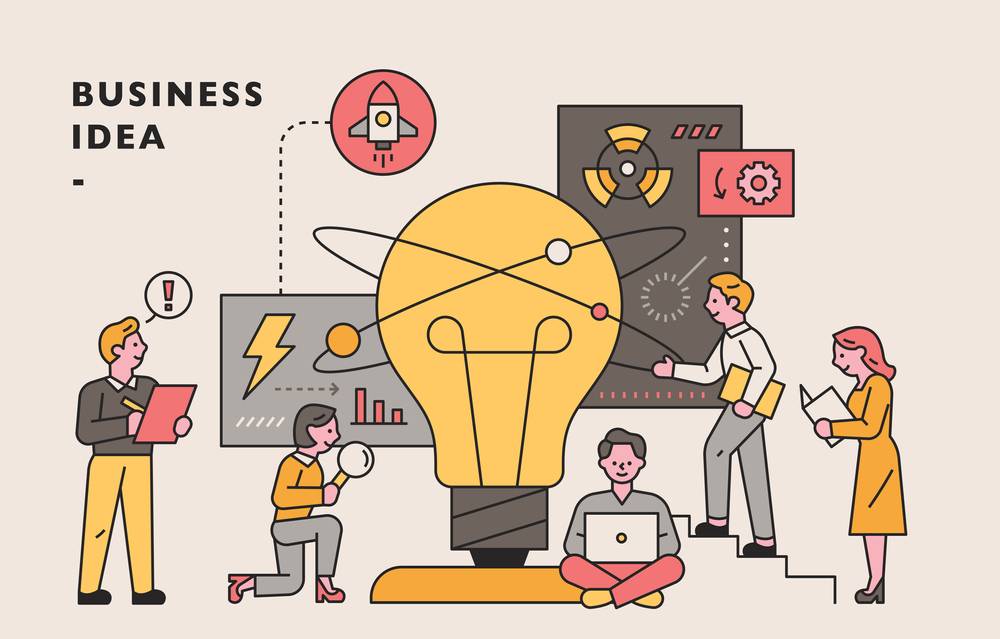 Before managing a successful business enterprise, comes the essential part of creative thinking, which is known as the business idea.
But first, what's an idea? An idea is the first milestone in the process of building a successful concept into an enterprise.
Similarly, it's the first step in the creative process that birth all other essential part of a plan.
Now, what's a business idea? A business idea is simply a concept that can be transformed into a profitable venture that will bring about financial gain and growth.
However, it's always centred on a unique product or service that can be offered to consumers in exchange for money or other commensurate benefits.
With that said, it's important for creatives to come up with concrete business ideas that can solve an existing problem.
But the business idea must be simplified and manageable so that it can be easily translated to success.
Your business idea must possess the following qualities to make it acceptable to your prospective consumers:
It must be an innovative solution: Your business idea must provide meaningful answers to existing questions from consumers. While also bringing about new thinking to solve future problems.
It must be unique: What you intend to offer to the public in terms of products or services, must have a unique quality that differentiates your business from the rest of your competitors.
It must solve a problem: Your business idea must offer a solution to an existing problem.
It must be profitable: Profit making is at the heart of setting up a business, so be realistic in your business ideation stage. Because having an idea that won't make you money is counterproductive to your business plan.
In essence, a business idea helps you to identify your business' value preposition, which is essential to positioning yourself for growth and financial gains.
Growth and financial gains are important things to consider when setting up a business in a competitive city like Lagos.
A business idea is the lifeguard you need to swim through the murky Lagos business waters, if your goal of being a successful business owner is important.
Therefore, keep your business ideas simple and manageable based on your budget to build a successful business in Lagos.
Build Your Skill Set For Success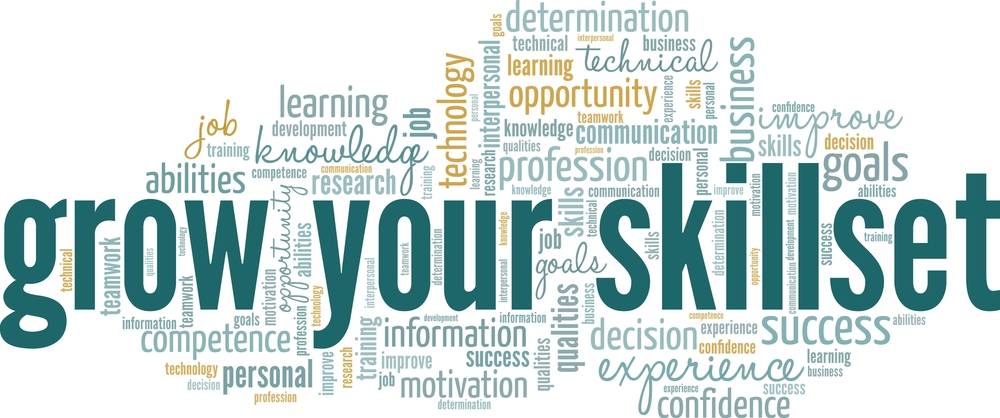 Take a moment to imagine a self-proclaimed business expert who lacks the required business skills to run a successful business? Hmm, I know that seems unwise.
Now, imagine the expert setting up a business in a complex city like Lagos, where there are a lot of well-trained business owners.
You will agree that is a recipe for disaster. Given the complexity that a cosmopolitan city like Lagos presents to dwellers, and business investors alike.
However, it is wise for that business expert, or any emerging business owner, to learn business skills.
In particular, skills needed to navigate the Lagos business terrain? I believe this is a smart thing to do.
This, however, calls for proficiency in business management, project management, and other necessary skills.
Especially when you are in a terrain like Lagos, that favours the tough, and the dreaded question of how to become a successful business owner, is on your mind.
More so, when you will be competing with other equally skilled competitors who own similar business model, and are in the race to win consumer's attention.
This makes having the necessary techniques for owning a viable business, not just essential, but indispensable.
It also calls for the need to examine the benefits that come with having the necessary business skills for optimal success. These benefits are:
It helps you to effectively run your business: Having one or more skills within your line of work, will give you the confidence to effectively manage your business.

Similarly, it will guarantee business success, given the expertise you have before venturing into the market. You sure need all the confidence you can get to become a successful business owner in Lagos.
It will help you in solving problems that may arise: Being equipped with the needed business skills before venturing into the market, is a wise decision to begin with.

How so? You may ask. It will help you in the process of problem-solving along the way. Especially in a business environment such as Lagos, where one has to be ready for the unexpected.

Hence, being skilled means having the ability to think outside the box to proffer solutions to whatever problems you come across on your journey.
It will help in the expansion of your business: If you have professional training in the area of business management, you will be able to multiply your reach. Your ability to expand your earlier conceived business model will be easy.
Be Persistent & Optimistic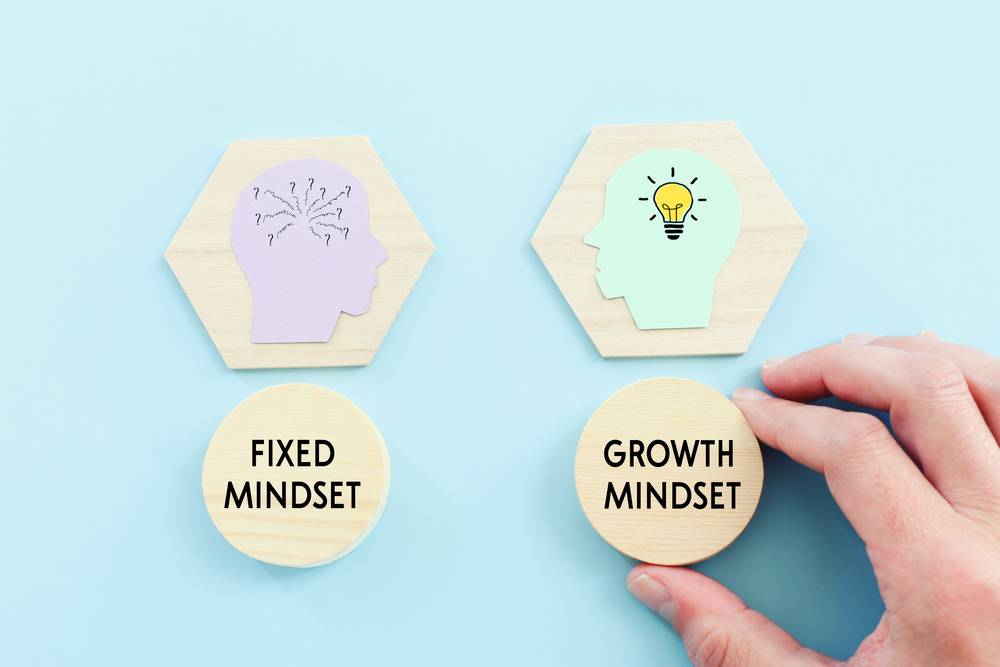 As humans, the ability to be persistent, and optimistic has become an all-important virtue to have. Given that, uncertainty is part of our routine.
Similarly, these virtues are in high demand for anyone who wants to own a viable business in a city like Lagos.
Ultimately, to become a successful business owner, you must be persistent in the long but worthwhile journey.
Because achieving success isn't a tea party, especially not in the tough Lagos business space, where your competitors can outsmart you.
Therefore, having the virtues of persistence and optimism, will help you go far in your dream of becoming successful.
Now, you might be wondering why you need to be persistent and optimistic in a city like Lagos to achieve your dreams.
First, you have to be consistent with what you do. Given the likelihood of policy changes by the government.
Also, consumer shift in demand for a product or service, a drop in the value of money, and all other issues that Lagos can present.
All these issues, can affect your motivation and drive. Thus, having both virtues is important to navigate through any issue that may arise.
Plus, your ability to persevere and stay cautiously optimistic while doing what is required in your business, will help you weather the inevitable storm.
You probably must have heard the saying that goes—"tough times don't last, but tough people do". If you have, that applies to the Lagos business space. Your eyes need to be on the price.
And I believe the price in question is how to become a successful business owner in Lagos. You can only do that by being persistent and optimistic against all odds.
Find a Niche, Gain Expertise & Create Something Relevant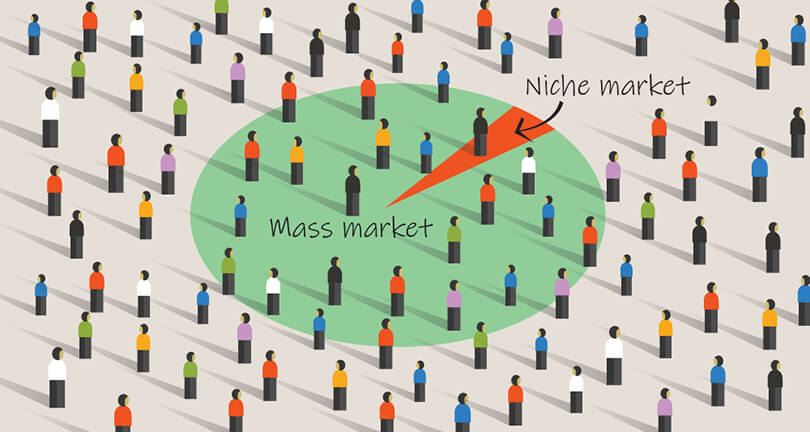 In an unpredictable market environment like Lagos, where everyone wants to reach a wide range of consumers, niching down might seem like an unwise thing to do.
But it's one of the smartest decision you will make if you desire to achieve great success in a city like Lagos.
Below, are a few reasons you need to develop a niche, gain expertise, and be creative to stay relevant in your line of business:
It reduces unnecessary duplication: One of the benefits of finding a niche and being an expert in your field is that it helps to erase the possibility of duplicating existing businesses within your market.

Doing this creates a trailblazer mindset that will help you have a large share of the market, and the confidence you need to own a successful business in a competitive city like Lagos.
It eliminates unhealthy competition: Having expertise and creating something worth demanding in a competitive market like Lagos, eliminates unwanted competition around your business.

This is due to you prioritising having a distinctive brand, which can lead to having zero or low competition from rival businesses.
It gives you a sense of confidence: Having the expertise, and creating something everyone needs, will lead to an increase in your confidence level.

Therefore, it will help you take up more tasks with the belief that success is achievable. It also erases the fear of the unknown that plagues business starters who lack the required expertise.
Lastly, it makes you a market leader: Prioritizing having a niche, and being an expert in your field, will not only reduce competition around you, it will also put you in a leadership position.

Hence, you will be able to determine the price of your product or services, and have control over other market variables.

Taking all that into account in your business dealings will no doubt set you up to be the successful business owner you want to be.
It simply answers the question of how to become a successful business owner in Lagos, don't you think?
Work Hard & Have Great Work Ethics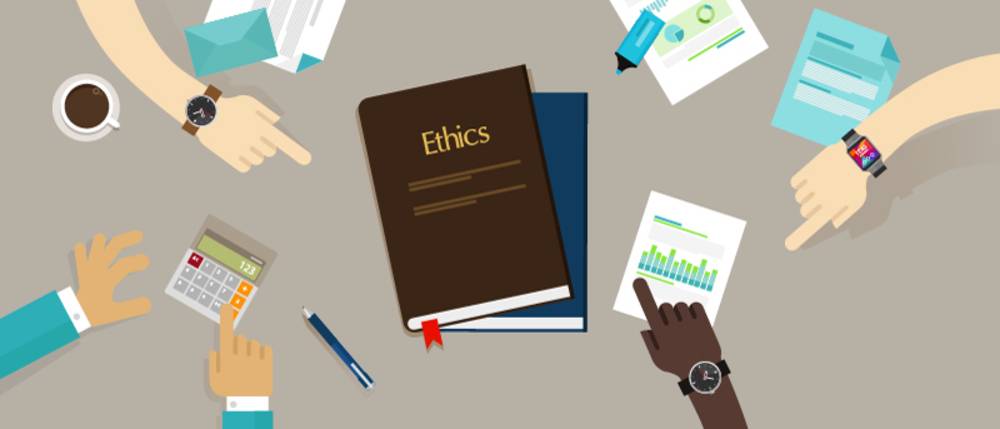 Nothing beats the good old advice that hard work pays. It still holds sway today. Hard work is the bane of any successful endeavour, even in our digitally inclined world.
More so, in a business environment like Lagos, where snoozing means losing and only the strong survive. This lends credence to the need to put in all the hard work you can into whatever you do.
In particular, your business enterprise, if you are not only concerned with surviving, but also becoming a successful business owner.
Because nothing comes easy. It takes determination to do the unthinkable, and make something out of nothing. Thus, hard work is your sure bet.
Let's face it, it's profitable to work hard, or smart, However, to do that, you need to have great work ethics and principles that will guide you on your journey.
With that in mind, these are the benefits of having great work ethics:
It promotes a friendly environment. Good business ethics promote integrity, cooperation, enhance your work force, and promote a friendly work environment. This is important in a terrain ripe with unethical business ethics like Lagos.
It prevents unacceptable behaviour: Enhancing the business law within your organization by outlining acceptable practices that are beyond government control, will prevent the prevalence of unethical behaviour.
It increases trust: A well-thought-out business ethics will help your business gain the trust of key stakeholders, such as investors and consumers. Those are the key players you need to attain business success.
It boosts your organization's image: A great business ethic helps to boost your organization's image, and set you aside as a business worth investing in. This can go a long way to increasing your sales, conversion, and overall profitability.
It motivates your workforce: A good work ethic can improve the level of responsibility and accountability amongst your employees. This will motivate your work, and positively affect how business is conducted, which can help increase your client base.
In all, good business ethics, and a willingness to put in hard work, will no doubt make you become a successful business owner in Lagos.
Be Prepared to Market Your Brand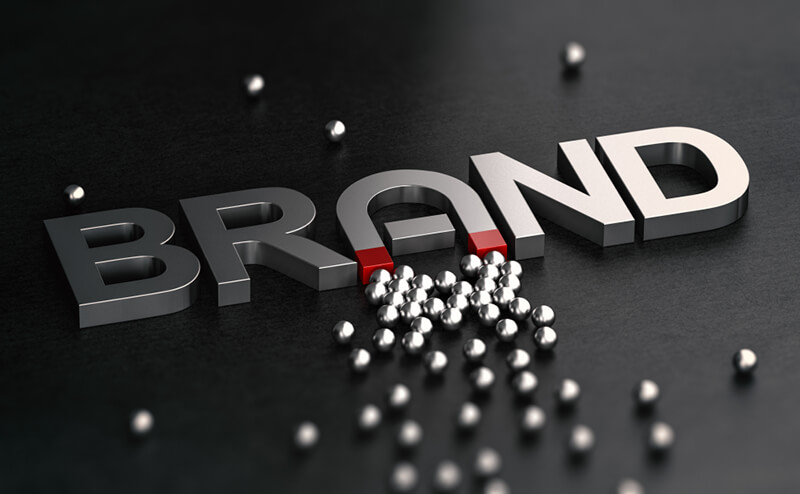 Gone are the days when people believe that once they have a good business that people need, it will sell itself. Hence, they believe that marketing is a waste of resources.
Today, you need to have a watertight marketing plan, and a good marketing strategy to make it yield the result you desire.
You may ask why you need a marketing plan and strategy for your brand to succeed. You simply require them to break through the saturated Lagos market.
Marketing is an important aspect of any business success. Thus, a good marketing strategy and plan determine how your brand's acceptability and eventual success.
This is true for B2C and B2B businesses. Branding will help your business growth. Circle Research shows that almost 80% of B2B marketers agree that without it, their businesses couldn't expand and develop.
You also need it to stay ahead of your competitors, especially in a crowded business environment like Lagos, where you have lots of smart competitors fighting for the share of the market.
Having a good marketing strategy and plan will help you make wise decisions that will be beneficial for your business.
Well, that's if you desire to be successful in Lagos' competitive business environment, to play in the big league where businesses in many sectors of the economy are doing well.
A few examples of brands that are holding their own in a city like Lagos, include, but are not limited to; grocery services like Shoprite, and Justrite; real estate agencies like LandWey, and Adron Homes, etc.
Similarly, other brands with good marketing plans, include, but are not limited to, HelpMeWaka, and The Lux Auto.
Be aware that they all have a marketing strategy, coupled with a budget set aside for marketing, which makes them stand out amongst their competitors.
However, marketing in this age, can be outsourced to a credible marketing agency, which can handle your marketing plan for optimal success.
But if you're a lean startup, an emerging entrepreneur, or SMEs, and you can't afford to outsource, get a marketing plan that fits your budget.
Doing so, will set the stage for building your brand into the successful business enterprise you desire.
Hire the Right People for the Right Job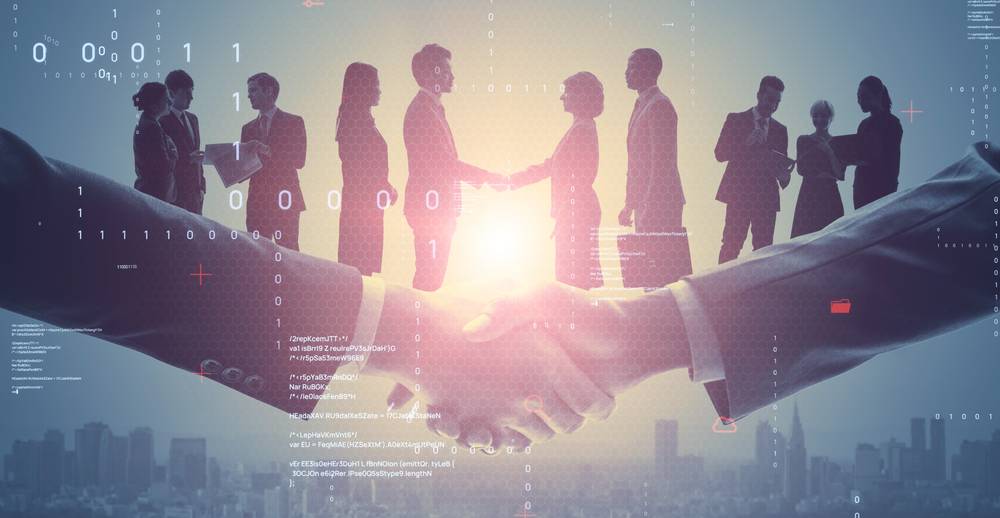 Have you heard the saying that goes, "put square pegs in square holes", and "round pegs in round holes"? If you have, good for you.
But if you haven't, don't worry about a thing, I will explain how it relates to your business, and how you can follow that saying for maximum result.
Especially, if your goal is to break the code of how to become a successful business owner in a city of opportunity like Lagos.
Because taking such words with all seriousness will be beneficial to you in the long run. However, it starts with the quality of people working for or with you.
This is because the success or failure of your business will largely be determined by the quality of the workforce you hire.
An unhappy workforce will breed complaisance behaviour, that will lead to low productivity. Therefore, hiring the wrong hands, will lead to failure.
More so, put the right people in the right place for maximum performance. It will create a smooth work environment where ideas flow seamlessly.
With this in mind, here are a few reasons why hiring the right people and putting them in the appropriate position will help you become a successful business owner in a city like Lagos:
It maximizes productivity: One of the benefits of hiring the right people for the job is that it helps you maximize productivity.
This can be achieved by focusing on more productive responsibilities. Instead of wasting precious time on tasks that are inimical to your growth.
It saves time while reducing hiring cost: Getting the right people for the job is key to saving you time you would have spent on failure to do the needed.

Also, it helps you reduce the cost of hiring the wrong workforce, especially when training, medicals, and all other hiring essentials are involved.
It lifts the team spirit: Putting the right workforce in place, motivates, inspires, and creates a healthy atmosphere where ideas are welcomed.

This will lead to the boosting of the morals of your workforce, which will, in turn, result in cementing your foot on how to become a successful business owner in Lagos.
It promotes growth: When you take the time to hire and position your staff rightly, what you get is a motivated workforce that will result in your business growth.

This is due to the input the right workforce will add to your business, which will lead to more opportunities for growth and development.
Have Clear Business Goals & Vision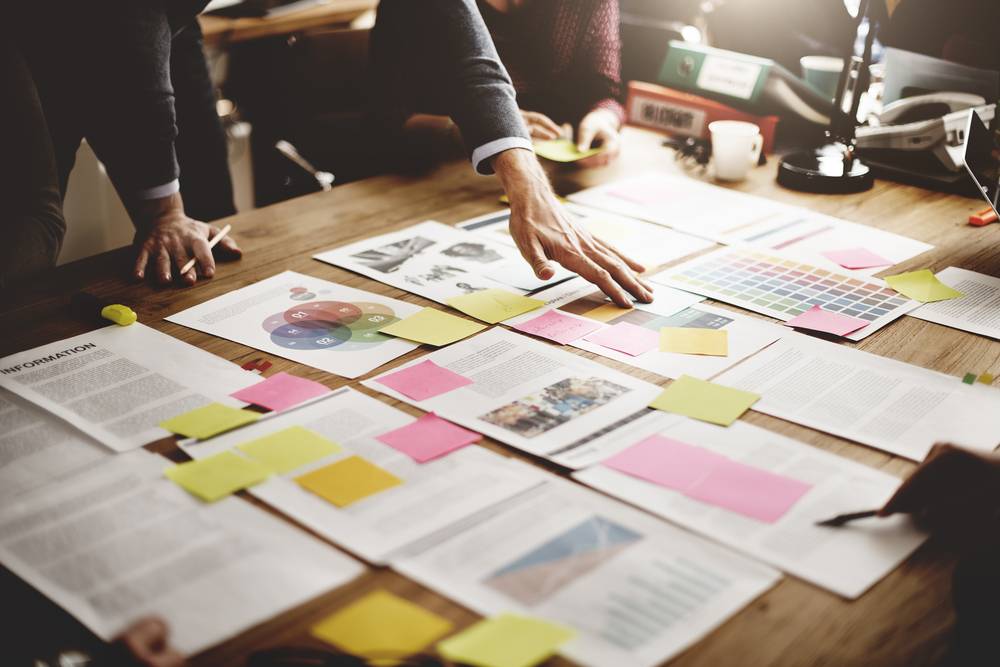 Having the desire to become a successful business owner alone, isn't enough for any serious business minded person to bank on.
But being prepared by having a simplified and manageable business idea, a clear vision, and a smart goal, is the icing on the cake needed to attain realistic success.
More so, in a city as contentious as Lagos, where your competitors also have visions and goals.
Doing what is required, is having a clear vision and goal in order to have an edge over your competitors.
Because it will not only increase your confidence, but also help you plan business dealings efficiently while working towards achieving them.
This is true for any business owner who wants to outshine competitors, have a large share of the market, and grow into a successful enterprise.
I presume you might ask, how can a clearly defined business goal, and a well-thought-out vision be set to solve the puzzle of how to become a successful business owner in Lagos.
Especially, when you feel overwhelmed with the whole business process, and you desire to overcome the seeming obstacle before you. Here are the steps to take:
Start with why: In setting a business goal, it is important that you begin with why you want to start a business in the first place. Then, ask yourself why you want to become a successful business owner.

Because being clear about that will help you solve the question of how to become a successful business owner in Lagos.
Set SMART goals: You have probably come across the acronym, S.M.A.R.T goals, which means, Specific, Manageable, Actionable, Realistic, and Timely.
They form the basics of what you need to set your business goal. Every strategy must seek to answer each words, then, you can have a clearly defined goal.
Commit to, and evaluate your goals: One thing you mustn't take for granted is that you must always commit to the goals you have set. But often, you must evaluate them to fit into the current business reality.
This is essential given the unpredictable Lagos business terrain, where external changes might affect your goals and vision. Hence, the need to commit to it, and refine them along the way.
Have a reward system in place: In the course of setting your business goals, and vision, you might focus solely on dominating the market.
But that isn't good enough. Setting aside a reward system for your workforce, could be the magic wand you need to become a successful business owner in Lagos for once.
Because reward systems will motivate them to do more. It gives you a sense of purpose, and drives you to go the extra mile.
Doing that will not just help you become a successful business owner, but also stand the test of time and dominate your market for a very long time.
Build a Profitable Business Network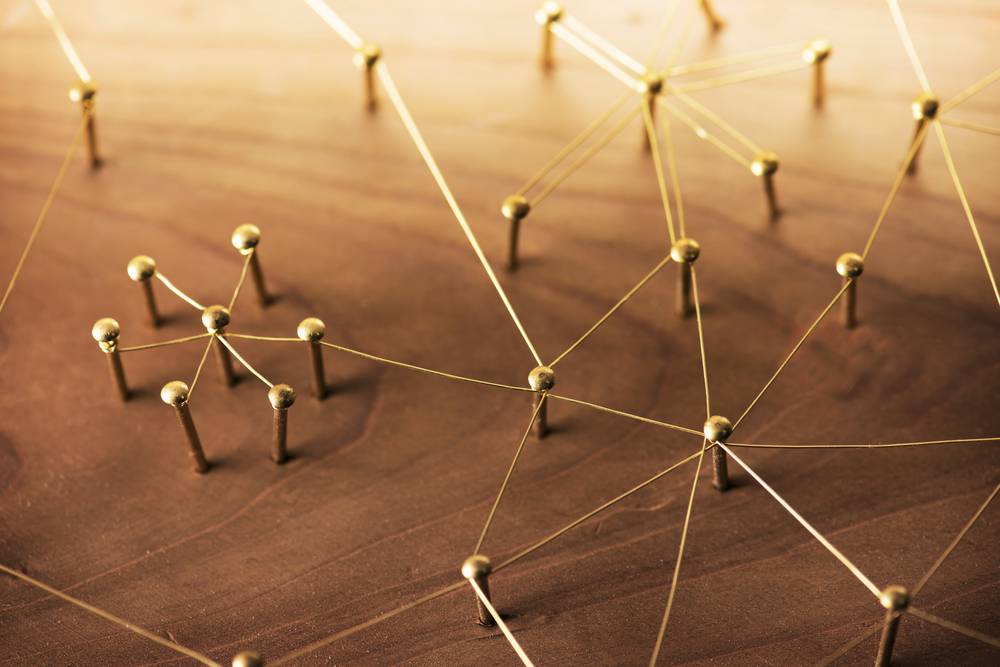 You have probably heard the saying that, relationship is life. This is so true of us humans, given our need for validation, social proof, association, and a sense of belonging.
More so, our desire to stay relevant, advance our cause, and be in the history books as an important being. I think that's enough about our narcissistic nature.
Now let's look at how building a profitable network can directly impact your success as a business owner in Lagos:
Identify the key players in your business: First, know the key players who can influence your business positively. Then, find a way to make them your contact. It will translate into success for your business.
Be strategic about those you know: Knowing them alone isn't going to automatically translate into sales or conversion for your business. You have to be strategic in your relationship.
Being strategic means being clear with whom to build a business relationship with and how to nurture the relationship into being profitable for your business.
Communicate and listen to them: First, be warned, nobody likes people who just want to sell them something. However, everyone likes people who communicate with them with the intention of listening to them.
Because everyone has a story to tell. Therefore, being an active listener while communicating your brand plan, might be the dealbreaker. Doing this, will make you win over a lot of friends.
Offer value for free: You know all too well that everyone loves gift. Thus, offering your network something of value for free, as a lead generation strategy, will be in your favour.
How is this possible? It will put them in a spot where they feel the need to reciprocate the action. Therefore, doing business with you will be the most likely option they choose.
Keep a reminder of their important events: In a world where people have grown together apart, keeping your networks in mind, will earn you a space in their heart. This will earn you their respect and trust, which will lead to conversion.
Lastly, think about face-to-face communication when networking. Your business communication shouldn't be restricted to digital form alone.
A 2022 research by GreatBusinessSchools.org shows that 49% of professionals prefer in-person communication, as it allows for more complex strategic thinking.
Such thinking will also result in great success for your business, and doing business in Lagos will become a lot easier if not simplified as it were.
In Conclusion
To become a successful business owner in a city like Lagos, you have to take action toward implementing these points. They will help you get the result you desire.
Whether making money online or offline is your thing, and you want to leverage the importance of social media to be a market leader in your field.
Perhaps you need to design a website where your customers can reach out to you, and you need a digital marketing agency. A good SEO agency, will help you with that, all in the bid to become a successful business owner in Lagos someday.
Sadly, there are no magic wands to swing to make it a reality. Especially in a business environment like Lagos.
You have to take action by doing the real work of researching your market, your competitors, and your customers to know how to meet their needs.
Even though consumer preferences changes, their choices are still moved by emotions. Those emotions are the triggers you need to pull.
Failure to do so means losing out on the goodies that Lagos city has to offer. Hence, you have to be ready to go the whole hawk.
I'm confident you will do what is necessary to build that successful business that you have always dreamt of. Now is the time to give your dreams the wings they need to fly.