Starting a business in Lagos can be mind-boggling, given the intense competition amongst business owners, and how fierce the marketplace is.
But with a well-structured guide, rich technical know-how, and a determination to stay afloat, nothing can stop you from becoming a successful business owner in Lagos.
This also applies to clustered cities like London, New York, etc, where people with a determination to succeed, strive, regardless of the tough terrain.
Lagos, a metropolitan city in the heart of West Africa, Nigeria, can be a great place to make a killing, if you can take to heart some proven advice before starting a business in Lagos.
Lagos, Africa's startup capital, one ahead of Nairobi, Cape Town and Johannesburg, regarding the number of startups, and investment inflows.
A city that has tech companies such as Flutterwave and Paystack, two of the most prominent African payment platforms.
But to benefit from her richness, a lot has to give, if staying ahead of your competitors and being successful is top of your business priority.
Therefore, following some of these 6 proven advice before starting a business in Lagos, will help you achieve maximum success, regardless of your current reality.
Define Your Business Structure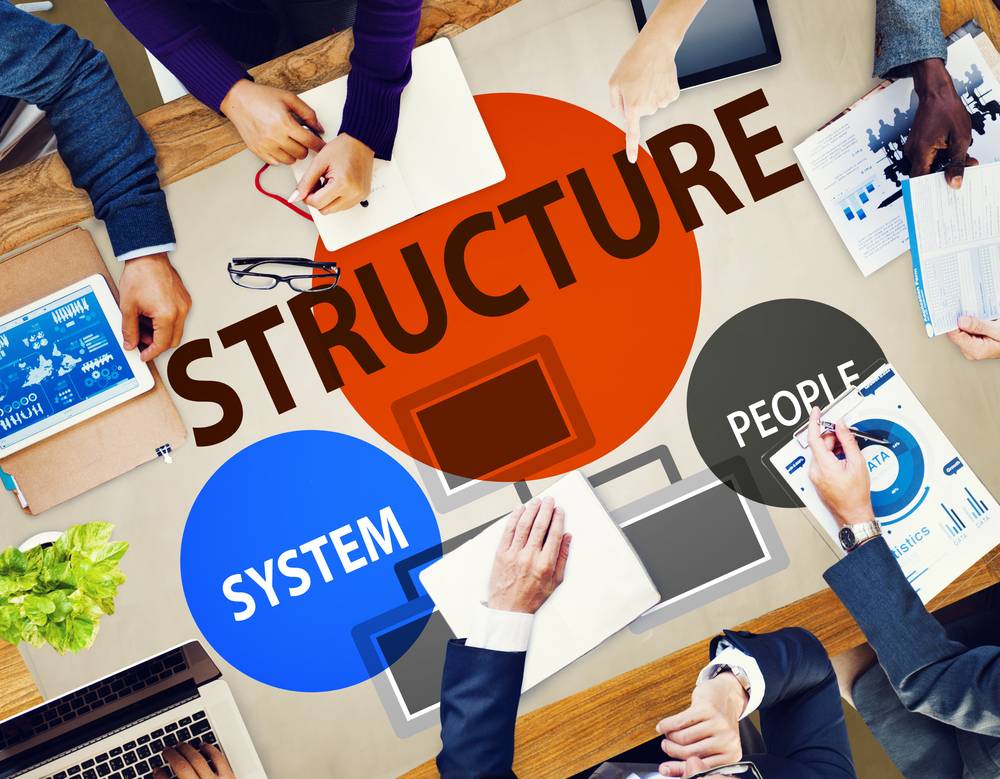 Before embarking on the journey of starting a business in a city like Lagos. I urge you to first define what type of business you want to do.
Doing that will help you set the business structure, form, and type. These are the specifics you need to figure out if being successful in the Lagos business environment is your goal.
It will help you set a clear business goal, guide you in preparing a solid business proposal, and set your business plans in motion to achieve your set objectives.
Similarly, it will enable you to hire the right workforce. You will be able to put good processes and systems in place before starting a business.
Aside from structure, processes, and people determining how well you do in the business market, having a business proposal will help your chances of winning over business investors.
Be reminded that investors are people that will take their time to see how effectively you run your business. Thus, having a good structure is a great place to start.
Ultimately, defining your business structure before setting out, is very essential.
Research your Market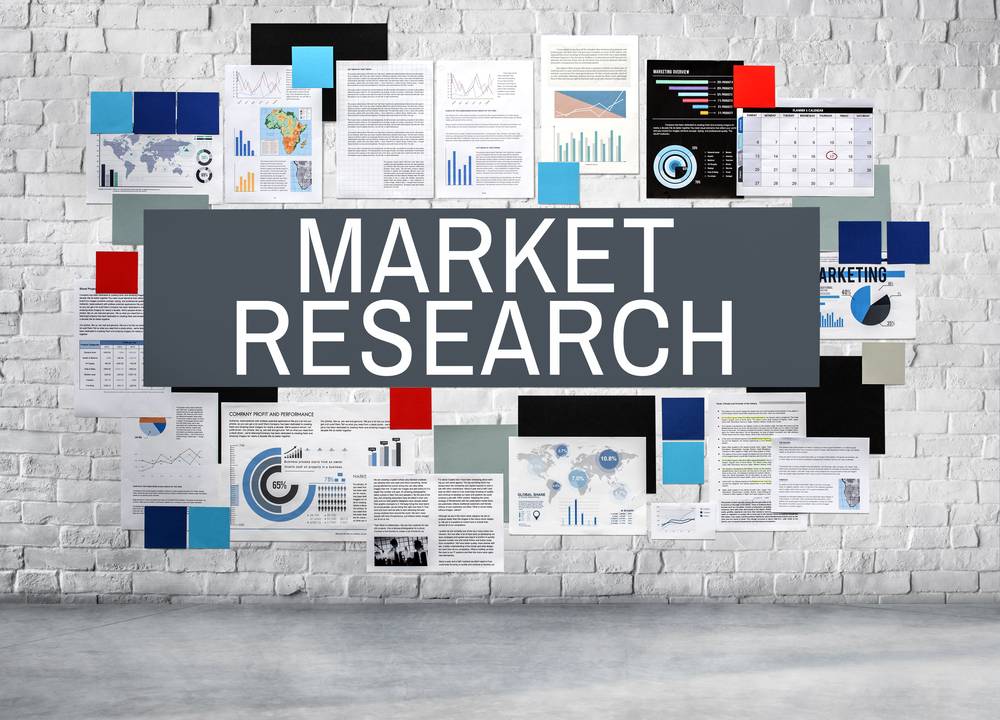 As a business owner or entrepreneur, after defining your business, researching your market is the next thing to do to achieve your goal. Lagos is the best place to start a new business.
Therefore, researching your market to determine the type of product or services you want to offer your potential consumer is important to the success of your business.
Also, researching the type of business you want to establish in any market space, is key to your business growth. It makes upscaling a lot easier.
Doing that gives you the opportunity to understand your prospective consumers' needs. Thus, with such knowledge, you can model a business plan that will meet their needs.
Researching your market also eliminates the possibility of you duplicating existing businesses, which in turn creates a pioneer mindset that can win you a large share of the market.
Essentially, it eliminates unhealthy competition in the business environment due to zero or low competition from other business owners.
Lastly, researching your market helps you with the information, data, statistics, and a well-rounded understanding of how to go about your business, especially in a business space like Lagos.
Research your Consumers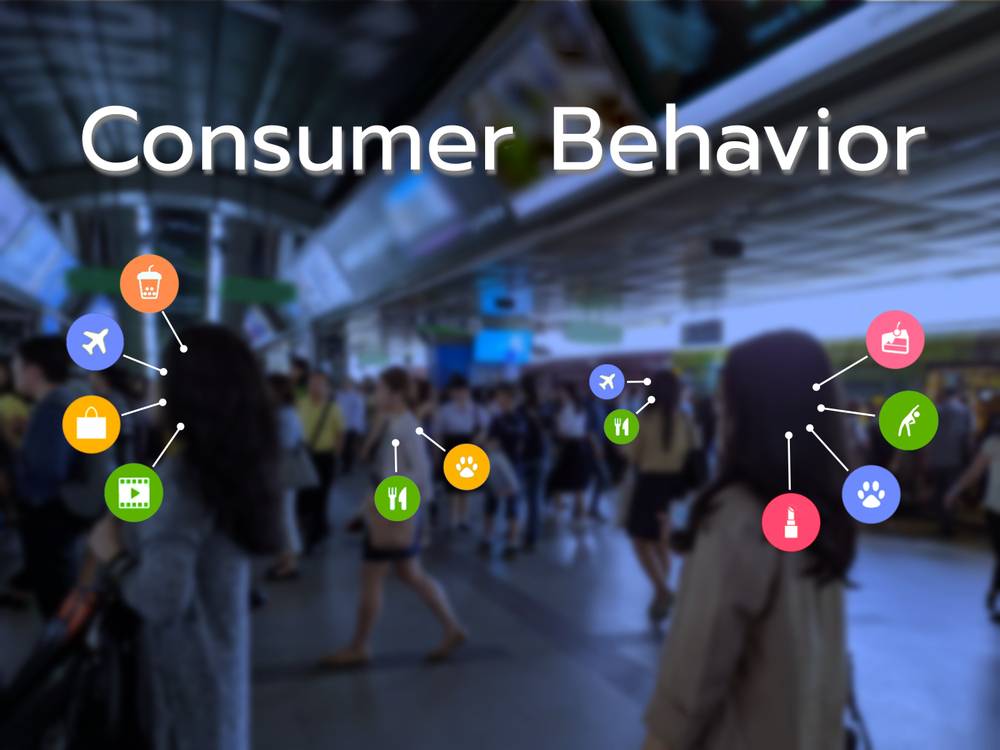 Consumer research can not be taken lightly in a city like Lagos, where changes in consumers' preferences (taste, interest, trends, emotions, and choices) and other market forces come into play.
Therefore, researching your potential consumers to know how they react to market trends is a smart thing to do. Doing so, will help you define how to tailor your product or services to meet their needs.
Because consumer research is a critical element in determining the success of your business goals. So, taking consumer research seriously could save you a lot of problems in the future.
To be ahead of your competitors, however, you must carry out detailed research to know what their needs are, to meet them, and upscale.
Essentially, you will be at a vantage point to know their psychology, given how emotions drive consumer choice of a product or services.
Remember that your consumers are the end users of whatever idea you have in mind. Therefore, carrying out proper consumer research to know what they need, how they think and act, is critical to your success.
Do not start any business without investing in proper consumer research. It will determine your eventual success or failure. I trust the former is what you desire.
Research your Competitors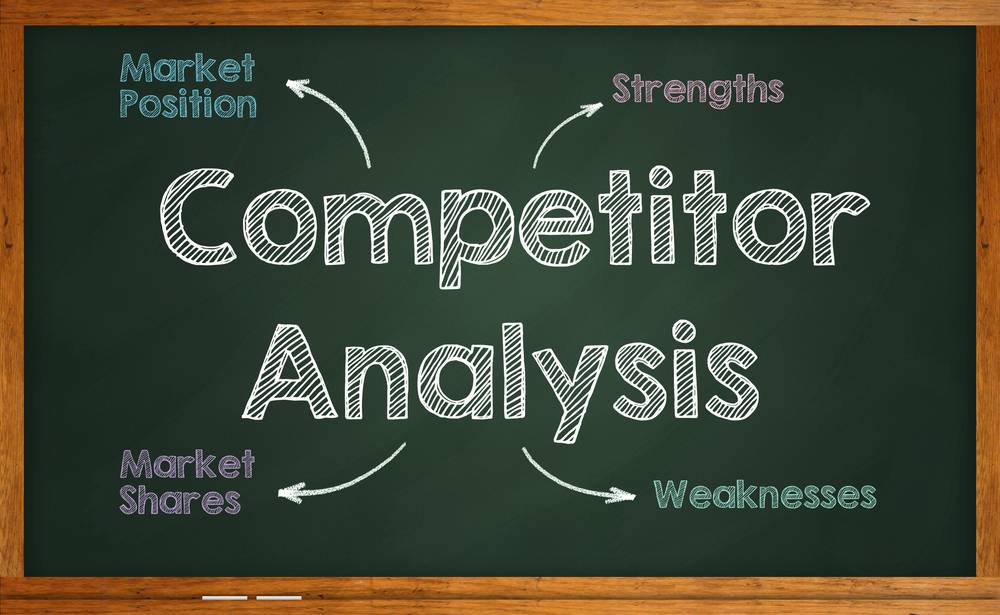 Business owners and entrepreneurs must know that competitors research is an important step to take before starting a business in a city like Lagos.
It's an important task to take if staying afloat the business ship is what you desire. Hence, embarking on aggressive competitor research in a crowded marketplace like Lagos is very important.
Because in today's competitive business world, knowing how your competitors think, what action they have taken in the past, and their strategies, will put you in an advantagious position.
It will give you control over your business plans and strategies. It will also set you on a path to success because you will be able to plan better.
Given the competitive nature of Lagos, a place that attracts a lot of similar business investment. Essentially, competitor research will help you offer quality value that will differentiate you from your competitors.
After carrying out all this essential researches, it's time to take another important step which is to:
Define your unique value preposition to stand out amongst other businesses.
Determine your most valuable product (MVP) or service, to have a clear market differentiation.
Have a good sales plan that makes your products or services affordable.
Niche Down

Niching down in today's saturated Lagos market, can not be overemphasized, given the number of similar businesses owned by competitors.
However, Lagos' population is one of the factors that have made niching down possible. It has given room for the existence of similar business ideas, models, and structure.
Therefore, thinking outside the box to find a way to stay relevant within the Lagos business environment is important. Thus, niching down, is a smart thing to do.
Niching down also gives you focus, hence, it's cost-effective when it comes to budgeting, strategic planning, and the overall maintenance of your business.
However, you can also expand your business reach later. But think about niching down when starting any new business.
Essentially, it helps you to prioritize your business plan, rather than shoot from all sides of the cylinders. You gain control of the market easily by niching down.
Register your Business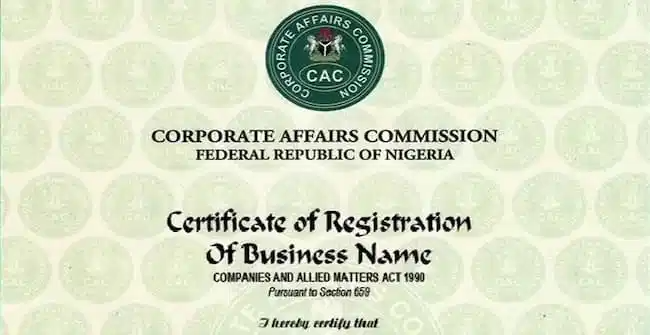 For any serious-minded business owner, small and medium-scale enterprise (SMEs), entrepreneurs, etc, registering your business is an essential criterion.
Registration of businesses, however, starts with your business name. Then, proceed to the other steps below.
To register your business, you need to take the following steps:
Prepare a business or company name, and do a quick search on the Corporate Affairs Commission (CAC) website, to know if it's available, before you proceed to register it proper.
You can also visit an outlet of CAC to do the required. CAC is the body saddled with the responsibility of registering company names in Nigeria. Now, you can take these next steps:
Prepare a memorandum of association for your business. These must be done by a vast business legal team.
Fill out the pre-registration form.
Proceed with the payment of the required stamp duty and company registration filling fee.
The next thing is to start the preparation of the scanned copy of your documents.
Finally, you will submit the original documents.
However, this process can be done within 28 days of starting your business with all necessary documents presented appropriately.
To effectively do that, there are certain documents you will be required to present. These are the documents you will present:
A notice detailing the registered address of your business.
Memorandum and Articles of Association (MAA).
Receipt of stamp duties payment.
Present particulars, list, and consent of the founding directors of your company.
A Statement of compliance by a credible legal practitioner.
Other essential Requirements to Register a Company in Nigeria.
Please note that, your company can only have between 2 and 50 members. But each member must be at least 18 years old and above. You can't register a member below 18 years.
Similarly, you can't register a company if any of the members are of unsound mind, disqualified by the Companies and Allied Matters Act (CAMA), or if they have been declared bankrupt.
Finally, the minimum limit of share capital required for business registration in Nigeria is NGN 10,000. But you may be required to pay above that due to economic changes.
Having successfully completed your business registration processes with CAC, you will receive a Tax Identification Number [TIN] within two weeks or more.
Aside from your company name registration with CAC, you should register for Value Added Tax and Withholding Tax with the Federal Inland Revenue Service (FIRS).
The FIRS, is a tax regulatory body that oversees the collection and effective utilization of taxes in Nigeria.
Similarly, Lagos has its own tax outfit, known as the Lagos Inland Revenue Service (LIRS). You will have to register with them too, if you want to start a business in Lagos.
But don't be alarmed. There is no duplication of taxes between both agencies. They are separate agencies with well differentiated task.
However, if you are a foreign business investor looking to do business in Lagos, Nigeria, you must register with the Nigeria Investment Promotion Commission (NIPC), a statutory body that promotes foreign investment.
Though doing business in Lagos, and, by extension, Nigeria, is rife with uncertainties, given its plethora of problems, vis-à-vis poor infrastructure, epileptic power supply, etc.
Interestingly, the NIPC, through its Department for Strategic Service quarterly report, released in October 2021, with July to September as its parameters.
To make for its Q3 assessment, posited that Lagos State accounts for 81% ($7.29bn) of all the 36 states $8.99bn tracked for the investment announcement.
Similarly, the Ease of Doing Business EoDB, a concept created by a group of seasoned Economists for the World Bank, examines 190 countries in the world.
The index is a yearly assessment of the business environment, using various indicators including paying taxes, trading across borders, starting a business, and protecting minority investors as its yardstick.
Released its 17th annual report on 'Ease of Doing Business 2020′ to 'Compare Business Regulation in 190 Economies'.
Nigeria was ranked at 131st position in the said report, which shows a 15 place upward improvement to 131 in 2019 from 146 in 2018, with a DB score of 56.876 in 2019, as opposed to 53.405 in 2018.
Furthermore, the National Information Technology Development Agency (NITDA), in its latest rankings, pegs Nigeria as 35th in the global ease of doing business online.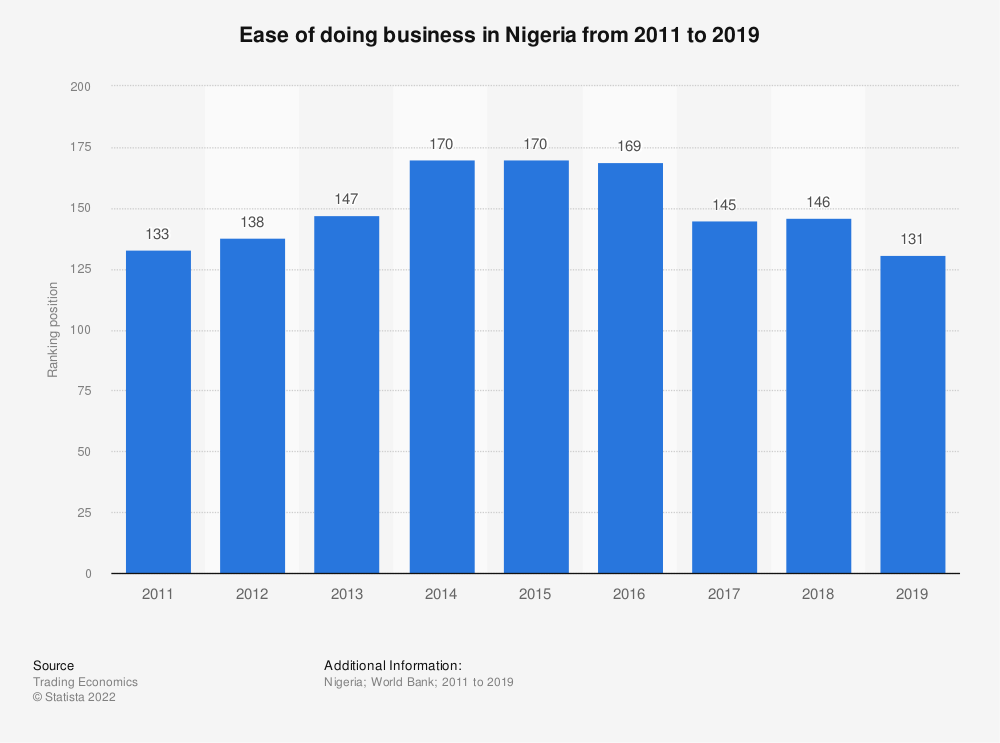 The graphical illustration above shows the year-on-year movement in Nigeria's position in the Ease of Doing Business statistics. However, there has been an upward movement in the last year (2019) in focus.
Putting that into consideration, you will see that Nigeria, and, of course, Lagos, is ripe for business investment opportunities.
Also, the projected commencement of the Dangote Refinery, and the upsurge in Real Estate agencies, amongst other emerging businesses, will open up an array of opportunities.
Investors, business owners, entrepreneurs, and employers of labour, who intend to start a business in Lagos, can key into all that to create employment opportunities for Lagosians.
These developments make for a good credit score given the huge potential that Lagos, the business and financial nerve centre of Nigeria, presents.
Here are some of the reasons why you need to register your business.
You will be able to set up a separate legal entity that can stand on its own.
It gives you brand credibility and boosts your reputation in the business environment.
You will be able to attract investors and also get loans from financial institutions, etc.
It puts you on the good side of the law, by giving you a legal structure.
Everything is for the smooth running of your business in Lagos. While establishing you as a credible business owner.
In conclusion
Given Lagos' exponential growth and development, business investors and business owners are advised to key into its market. Thus, taking this advice seriously will go a long way.
Remember that consumers are faced with a web of decision crises. But buying into that crisis to cater to their needs is an all-important strategy.
Similarly, consumer needs are ever-changing. Therefore, you need a digital marketing agency to reach a vast array of customers.
Because the best way to climb to the top is to ensure your business attracts your customers' attention, provides great satisfaction, with an affordable and irresistible value.
This allows you to make the jump into the digital-transformation age, where you can employ all the marketing tools to enhance your business and be a market leader in your chosen industry.
Therefore, being strategic about your business location will put you in a vantage position where you can leverage all that properly. There is no better time than now to do the required before starting a business in Lagos.
Don't miss out on Lagos' box of goodies.