Social media has evolved from a simple tool for connecting with friends and family to a powerful tool for spreading the word about your business and its products. There has been a rapid rise in the importance of social media for businesses.
More and more people are joining social media sites and using them regularly.
Social media will continue to grow in the future. There is no stopping it. In light of Mark Zuckerberg's announcement about the future of social media, Meta, it's easy to say that social media will grow in the upcoming years.
All evidence points to the fact that the social media craze isn't going away soon. And taking advantage of this is crucial to the growth of your business.
Due to this incredible development, every business in the present day needs to use the right social media platforms as efficiently as possible.
Additionally, customers are interacting with their favourite companies on many levels.
The most popular social networks are targeted for their target demographic, not because it is in vogue or because it sounds simple.
You can leverage social media to serve your customers better and increase revenue for your business by incorporating it into your marketing strategy.
Using social media to reach many people quickly and cheaply is an invaluable benefit. This is because it allows you to reach a larger audience with fewer resources and more effectively connect with your target demographic.
Since online users account for over 59% of the global population, businesses cannot afford to miss out on the opportunity to advertise on these social media platforms. This is because they can reach the greatest number of potential customers compared to traditional media like TV.
Which is why, in this article, I am going to discuss the importance of social media for businesses.
6 Reasons Why Social Media is Important for Businesses
One of the importance of social media for businesses is the fact that it lets you reach anyone immediately. And it makes sense to use platforms that your target audience is already familiar with in order to increase the efficiency with which you can connect with them.
Social media has several advantages for companies. With over 4.2 billion people already using social media on a daily basis, this is a huge market.
Over half of the world's population can be reached quickly, cheaply, and effectively with social media marketing. Everything in the world is better on social media networks, where most people spend the majority of their waking hours.
In order to generate a lot of new leads, it's a good idea to know the social media habits of your customers. These social media platforms make it possible to promote your product or business to potential customers by providing the correct information.
Social media networks such as Facebook and Twitter make money this way, not through your mobile data as most people think. Social networks make money only when you promote your business on their platform.
In this way, you can maximize the effectiveness of your social media marketing efforts.
Here are a few reasons why social media can help you reach your target audience, connect with your customers, and expand your business.
Grow Your Client Base With Social Media Advertising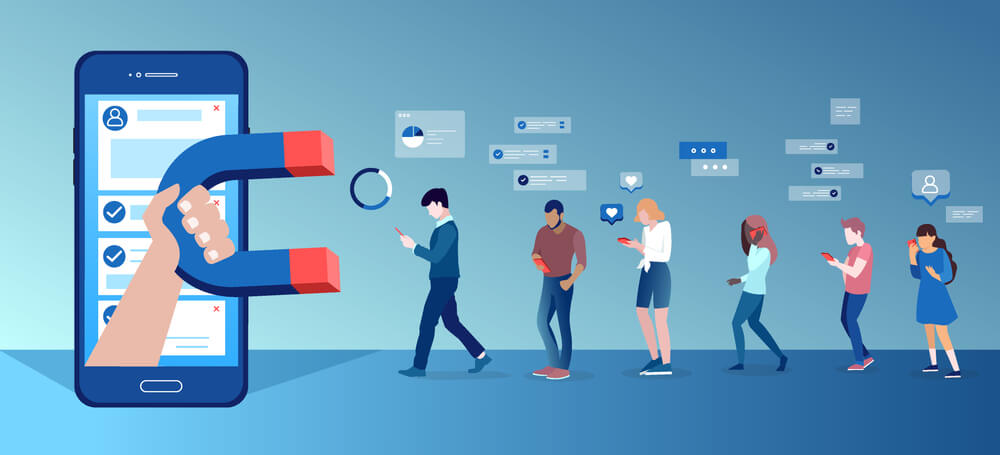 Social media advertising is one of the most cost-effective methods of digital marketing.
The many advertising solutions available on these social media platforms can help you market your goods effectively.
Social media advertising is one method of promoting a business via social media. Social media advertising is not a new phenomenon, but it is gaining traction at a much faster rate than expected.
Let's take the example of Facebook. Despite the fact that Facebook started running ads in 2005, it generated over $9 billion in ad revenue in the first three months of this year.
Having social advertising around for a long time is proof of its viability.
The best part about using social media to sell your brand is that you don't need to use ad tools. Maintaining consistency and producing relevant and engaging content are the keys to growing a social media profile.
The most effective way to do this is to use SEO material that includes the most popular keywords in order to boost your rankings.
Due to the constant competition in the digital world, it's also a smart idea to keep your SEO game up to date with social media.
As more people notice your posts on these social media platforms and check out your websites, the more traffic you'll get from social media. Because it's been rumoured that Google uses these signals as a ranking factor, you might notice a boost in your ranking as well.
Business owners and bloggers have built loyal followings without ever spending a penny on digital advertising. All thanks to the quality of content they produce and the interaction they have with their target audiences.
It is becoming increasingly common for businesses to experiment with online advertising.
They've come to the conclusion that running ads on social media is a no-brainer. Why is this so?
Advertising costs are lower than they are for more traditional forms of advertising, such as print media. Social media advertising is both reliable and cost-effective, compared to television and radio advertising.
Several social media channels can also be used for free before scaling up to paid advertising.
You can be yourself without worrying about conforming to other people's expectations.
It's more difficult to reach a certain demographic with traditional forms of advertising than it is with social media ads. We know that offline marketing requires you to take a leap of faith.
Even if you're investing a lot of money, you'll get poor results from a shotgun strategy.
Social media advertisements allow you to target specific customers, enhance your conversions, and maximize your return on investment all at the same time.
To improve your ad, you need to know whether it is working. Any form of offline advertising does not allow you to evaluate the effectiveness of your ad campaign.
As a result, your efforts are severely hindered.
The benefit of paid social media posts is that you can monitor your ad's progress.
You can alter your ad on the fly and see the results immediately.
The future of social media advertising is bright for businesses of all kinds.
As a result, even if you don't have a large advertising budget, you may still benefit your company's digital growth by participating in these social networking forums.
Stay Relevant in Your Customers' Lives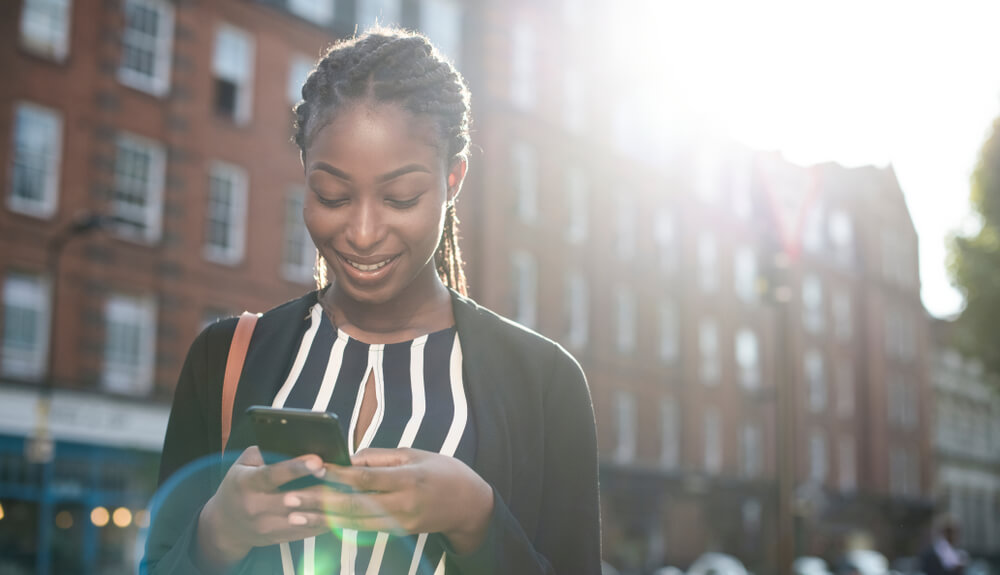 As a business owner, you need to keep an eye on social media. You need to make sure your brand is the first thing that comes to mind when your customers think of a particular product or service.
As a company, you need to be at the top of potential customers' minds when they conduct online searches for a similar product or consider making a purchase in the future if you want to build a relationship with them.
The likelihood of a consumer becoming a frequent and loyal customer increases when a business and consumer form a strong relationship.
With good social media management, you can accomplish this goal easily and effectively.
To grow your business, you need to become the first choice, the first idea or the first preference for all of your clients. Entrepreneurs, especially those starting out, will benefit from this guide.
According to research by Pew Research Center, in 2021, 70% of social media users check their accounts at least once a day, and close to half (49%) of them admit to checking social media many times a day.
As soon as a user logs into social media, you have the option to engage with them.
The more interesting and educational your social media posts are, the more likely your followers are to make a purchase from you.
Boost Your Brand Awareness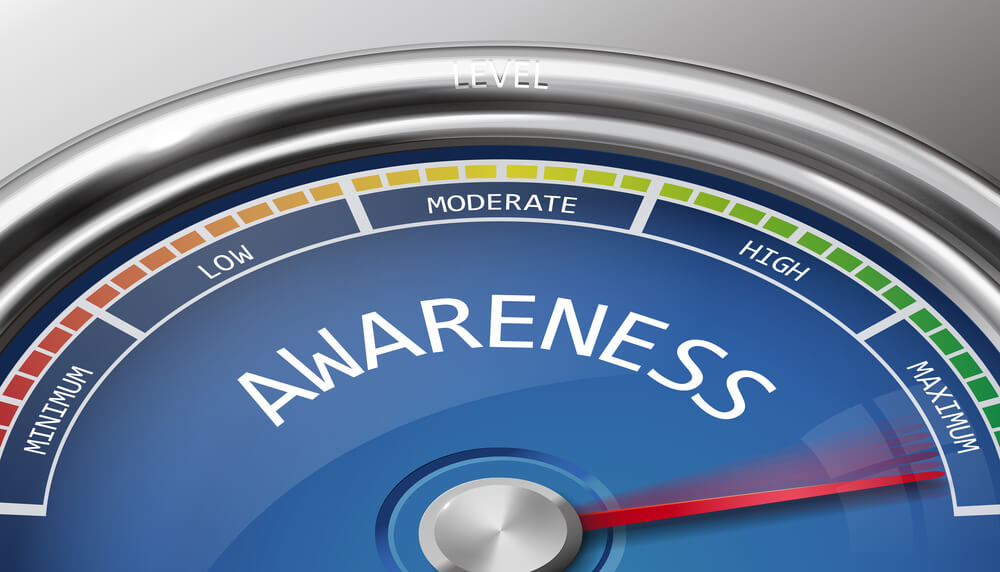 It is extremely necessary to build brand awareness among your potential customers before expanding your customer base.
Creating visually appealing and original material that catches the attention of all potential buyers and highlights the existence of your brand is the only way to achieve this.
This is a worthy start, but it's not enough. So you'll need to keep reminding your audience of your existence.
The use of social media marketing techniques and content marketing campaigns can help you get your brand name into the minds of people on social media networks.
When you have raised awareness and built a positive image for your business, your target audience will engage with your brand and the content you produce more frequently.
Social media is an invaluable tool when it comes to spreading your brand's message.
If a company does not view it as a tool to develop brand recognition, it leaves an open field for competitors to exploit.
The social media industry has been hailed as a significant factor in cultivating brand recognition, on the other hand, by many well-known leaders. This shows you the importance of social media for businesses.
Using social media to raise brand awareness is not difficult.
The following are some tips on how to accomplish this:
Start by determining whether your target audience is on the social media site of your choice. In order to do this, you should search for relevant discussions about your product or business.
When it comes to B2B companies looking for customers, LinkedIn may be a better option than other social media platforms. Don't only rely on what other brands are saying or doing.
Once you identify where your target audience is, you need to attract their attention with eye-catching visuals. Images and videos are key to increasing company visibility on social media. In addition to promoting engagement, they also increase social sharing.
You need to be able to start and participate in conversations to be successful with your brand awareness campaign. If you only use these sites for one-way conversations, you won't get enough attention.
Instead, engage in a two-way conversation and listen attentively. You will resonate more with your customers if you engage them in conversation, tag and mention others.
Your social media activities will benefit from the information you obtain, and you will be able to establish a stronger brand with it.
You need to build authority if you want to increase engagement and brand exposure. Be sure that your content provides real value to others in order to build credibility.
It is highly recommended that you include both original and borrowed content in your posts to enhance your credibility.
You should always keep in mind that social media visibility has a long-term impact on your company's success.
You will not only see an increase in engagement for your social media profiles. However, you will also increase the likelihood that potential customers will make a purchase as well.
Since people are familiar with your brand, they can identify with your products and be aware of your services.
When using social media platforms such as Facebook and Instagram, it is absolutely vital to maintain the trust that you have built up with your audience. This will ensure that you continue to maintain your growth.
Share Your Brand Story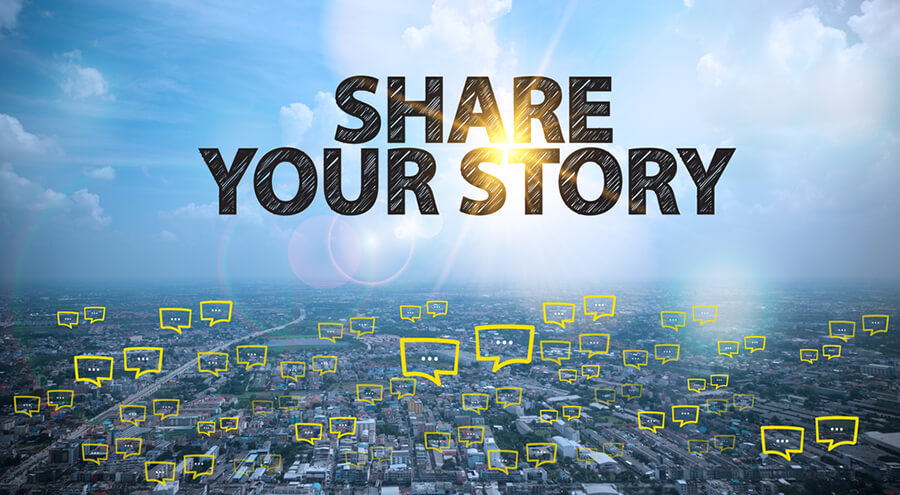 Businesses can engage with potential customers by creating an online presence on social media platforms like Instagram. Customers can get to know their business better this way.
Thus, every one of your followers has the opportunity to learn more about your brand by following you. Afterward, you can tell them about the successes and mistakes you have made that have shaped your business.
By interacting with your audience on social media, you can gain more exposure and gain a deeper understanding of your audience.
In today's digitally connected world, your clients will be able to connect with you on a personal level, which is exactly what you need as an entrepreneur.
Some people who don't know you or your business may be curious about how you built it. By posting about it, you can raise awareness of your brand and the dedication you and your team put into reaching your goals.
By realizing the truths of business, your customers will appreciate your brand more. Additionally, if you want your narrative to be widely disseminated, you have to improve the quality of your content and control your brand narrative.
Increase Your Website Traffic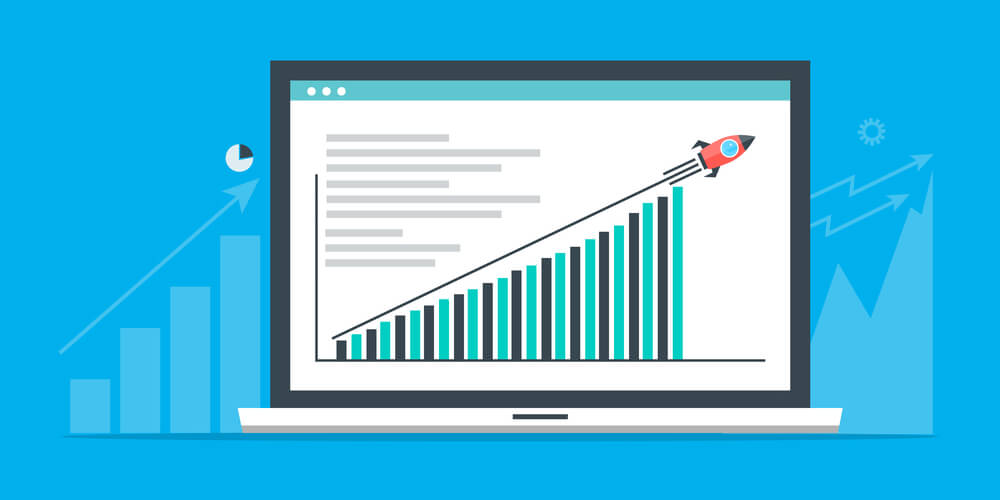 Social media is an effective way to drive targeted traffic to your website.
The type of traffic you want is relevant traffic that converts well.
It is impossible to ignore the impact of social media on business.
It will be easier for you to reach out to your immediate consumer base if they are already familiar with your brand or market.
By increasing your social media promotion efforts, you open up a whole new channel for bringing highly targeted inbound traffic and gaining additional referrals for your website and blog.
Any online marketing strategy should include promoting your website with social media posts and advertisements. Whenever you publish a relevant article on your blog or website, you should share it with your social media followers as soon as possible. Regardless of whether you use UTM tracking tags, you can still track your clicks!
When you have an active blog, you can provide fresh content to connect with your audience.
You can also use social chats to boost your visibility, gain attention from new people, demonstrate your knowledge, and drive traffic to your website. Make sure, however, that you go beyond self-promotion and actually provide value.
Include your website address on all of your social media pages so that people can learn more about you. Links can't be clicked on Instagram posts, but you can link to multiple relevant posts on your website with a Linktree link in your bio.
In this way, you appeal to a much broader audience that may enjoy, share, and eventually become a customer.
By using social media, you can reach an untapped market.
Every time you make a post on social media, you open a new door for potential clients.
At the end of the day, it all comes down to producing enough high-quality content to share on social media.
By doing so, you will attract high-quality visitors to your website.
Increase Brand Loyalty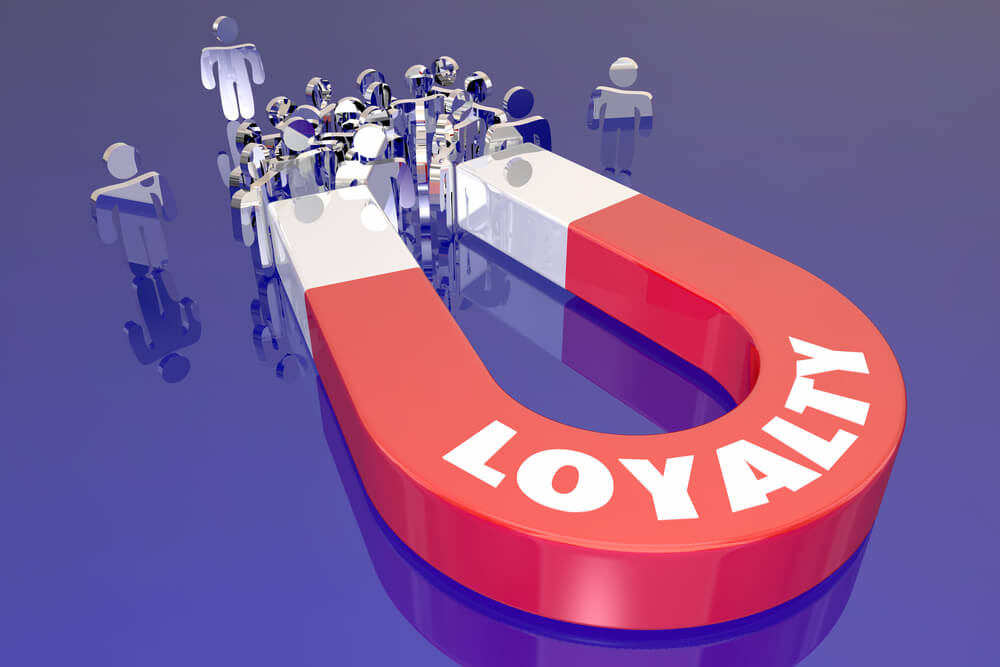 Many business owners focus on the number of followers they have, which is nothing more than a vanity metric.
The number of followers doesn't matter if they aren't committed to your brand.
There is a significant difference between a random fan and a loyal follower because loyal followers provide real value.
Increasing brand loyalty is crucial to reaping the benefits of social media marketing.
You can achieve better engagement and interaction with a large and devoted fan base.
It's easy to get a positive word of mouth recommendation from a committed social media follower if you ask them to talk about their favourite brand.
When people like, comment, and share your social media posts, they get exposed to a wider audience. In terms of virality, this concept is taken to another level.
In no time, your material will spread across the internet. Due to individuals passing it along to their own networks of followers, it gains hundreds of thousands or even millions of shares.
When there is far more content than a single person could ever consume, a friend's social share acts as a pre-screening.
Even though it is difficult, going viral without social media platforms such as Facebook and Twitter would be nearly impossible.
Statistics To Prove The Importance of Social Media For Businesses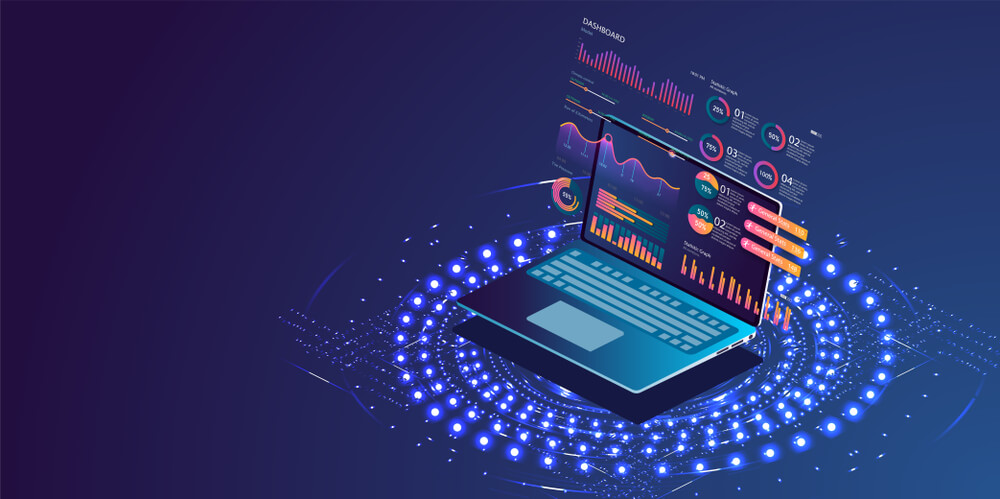 55% of consumers learn about new brands on social media is a place for discovery and now, it's nearly as common for consumers to learn about brands or companies on social as it is through TV or radio ads.
When we look closer at the 55% of consumers who learn about new brands through social, Gen Z and Millennials are especially likely to use social for brand discovery.
68% of consumers agree that social media enables them to interact with brands and companies.
Consumer use of social to discover or learn about new products or services increased 43% a trend that's expected to continue in the next three years.
78% of consumers are willing to buy from a company after having a positive experience with them on social.
80% of business executives think it's very important or essential to invest additional resources in social media marketing.
Fortunately, businesses now see social as a vehicle for business growth and 80% of executives think it's absolutely essential to invest additional resources into social media marketing.
62% of consumers believe brands need a strong social presence to succeed in the long run.
Over half of the executives surveyed anticipate that their social marketing budgets will increase by over 50% by 2024.
72% of companies use social media data to inform business decisions.
Source: (sproutsocial.com)