When you think of Lagos, what comes to mind? Let me guess, the chaotic city of opportunities; the city that never sleeps; the 'Owanbe' parties; the home of Nigeria Jollof, etc.
Whichever phrase comes to mind, you're not far from reality because they describe the beautiful city of Lagos.
Particularly when you're looking for the best location to start a new business.
Lagos, Nigeria is a rapidly-growing megacity, and with its many unique characteristics, here's why it's an ideal place to start a new business.
But first, an appraisal of the beautiful city of Lagos, to understand why it's the best place to start a new business.
Lagos is a cosmopolitan city in the heart of Nigeria, strategically located along the Gulf of Guinea, which sits at the Lagos Lagoon.
A city on the seashore of West Africa with its trigger lookalike when staring at Africa's map with an artistic eye.
Lagos is blessed with industrious people with a determination to make something of their lives.
With Victoria Island, its financial centre to the east, Yaba, the new tech hub tagged "Silicon Lagoon", to its west.
At the centre is Ikeja, the city's capital, home to its administrative centre at Alausa, and the famous Computer Village, the biggest gadget arena in Nigeria.
Lagos, a city notable for its exotic beaches, unending nightlife, 'Owanbe' parties and hectic traffic.
Not forgetting fun places to catch up with social activities. Talking about achieving work-life balance, right?
Though Lagos is seemingly congested. It remains the go-to place for business owners.
Due to the abundance of opportunities it presents to go-getters, entrepreneurs and business owners alike.
Interestingly, Lagos is popularly called Eko by its local inhabitants, a name historically derived from its recognized first Oba, Prince Ado.
Its predominantly Yoruba-speaking population is fond of saying phrases such as "Eko akatee ilu ogbon"; "Eko lon pe'bi", etc.
Which translates in English to "Lagos, the land of wisdom"; and "This place is called Lagos", respectively.
These catchphrases emphasize the symbolic importance of Lagos to anyone who intends to live or do business here.
Lagos, is home to over 20 million people. Amongst them, indigenes, foreigners, and visitors living and doing business in the city to tap into its commonwealth.
But if there is one thing that unifies everyone, it's the belief that once you can make it in Lagos, you can make it anywhere in the world.
That's the spirit of Lagos people, who are widely regarded as Lagosians.
Lagos is where people with pulsating lifestyles and no-nonsense attitudes live.
These activities and more give bite to it being called the chaotic city of opportunities, amongst other names that it bears.
With their 'street wise', and 'street smart' toga, no wonder it's the city of hustlers who bustle daily amidst its notorious traffic jam.
But if you are thinking of where to start your new business or the most profitable location to build your business empire, Lagos is the place.
Why, you ask? You should read on to find out.
Its Population Translates to More Opportunities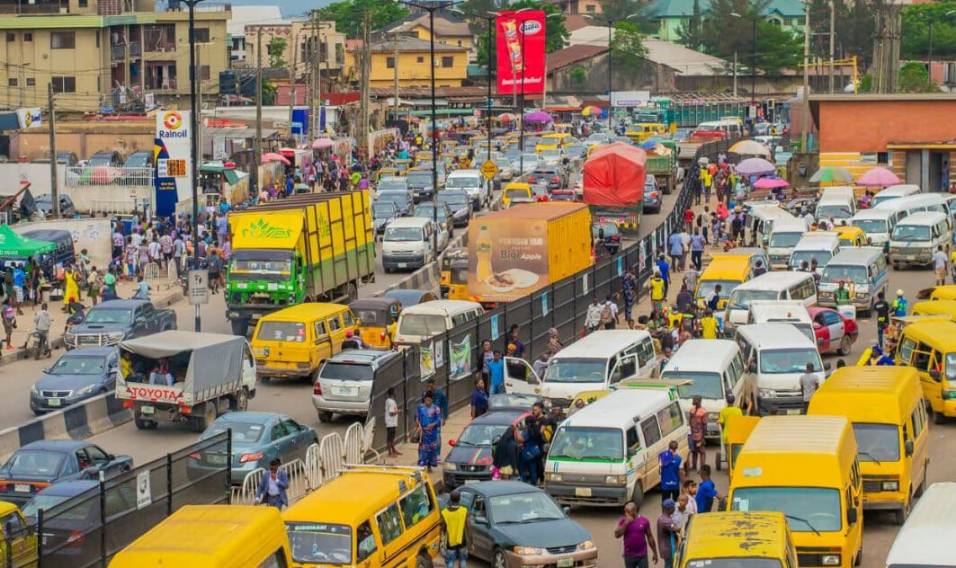 Though Lagos' population may well be seen in some quarters as a negative factor considering the hectic lifestyle and challenges people face daily.
However, this takes nothing away from the enormous opportunities that running a new business in Lagos presents, due to its consumer lifestyle.
According to statistics presented by the Lagos State Government, its population is estimated at 17.5 million.
A number disputed by the Nigerian Government through the National Population Commission of Nigeria (NPC), which pegged its population at over 21 million in 2016.
Interestingly, Lagos is the largest city in Africa. Surpassing Cairo in 2012.
Although its population was estimated at just 11.2 million in 2011 by the United Nations.
It has grown exponentially over the years, reaching 21 million from just 1.4 million as recently as 1970. It now generates 25% of Nigeria's total GDP, and it boasts of more millionaires.
It's also, the 6th largest city in the world, and the 8th fastest growing city in the world.
Lagos is the perfect example of a small Nigeria. It is truly Nigeria's microcosm.
According to a report launched in 2019 by the United Nation reports, the world's population is expected to increase by 2 billion persons in the next 30 years, from 7.7 billion currently to 9.7 billion in 2050.
While some predictions says that Lagos' population will double once more by 2050, which will make it the 3rd largest city in the world.
Given its cosmopolitan nature, with people trolling in and out of the city to do one or two businesses.
It's ripe for intelligent business investors, entrepreneurs, and profitable Small Scale and Medium Enterprises (SMEs) business owners to strive.
Lagos, also has the largest concentration of businesses, manufacturing companies, industries, Fintech, and SMEs.
The competitive nature of its markets makes it even more attractive. As a business owners, you can tailor your campaigns to win over prospects.
Also, it presents you with variables to better improve your business model, whether you run an offline or online business.
Lagos houses some of the best digital marketing agencies you can choose from to help you translate your marketing plans into realistic actions.
Think Lagos, when you are faced with the ultimate question of when to start a new business.
Stay in Shape With the Terrific Sporting Avenues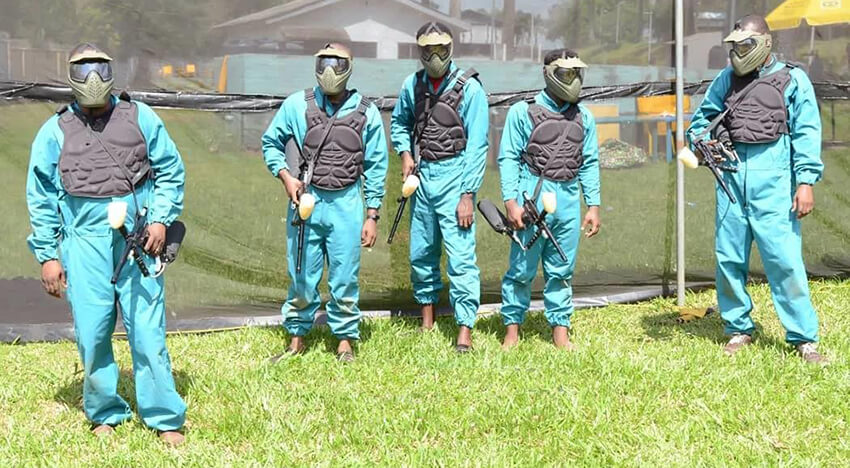 Ever wonder why Lagos houses most of the best sporting facilities in Nigeria? Like the National Stadium, and Teslim Balogun Stadium in Surulere.
Agege Stadium in Agege, Campus Square on Lagos Island, Ikoyi Golf course in Ikoyi, just to mention but a few.
It's due to the youthful population and spirited people who love to explore different sporting activities to keep in shape or for their entertainment.
But it also presents a big business opportunity for investors by partnering with a team with the prospect of growth.
Through sponsorship, event planning, merchandising, advertising, and corporate social responsibility (CSR).
Perhaps being active in the development of grooming young talents from the grassroots, can make all the difference.
Exploring those opportunities will bring about positive public relations benefits for your chosen business.
It will build of trust between you and your clients, increase your sales, and make your brand credibile.
If you ask me, I would say that Lagos is an excellent choice for you to start a new business.
Relish Its Entertainment and Event Centres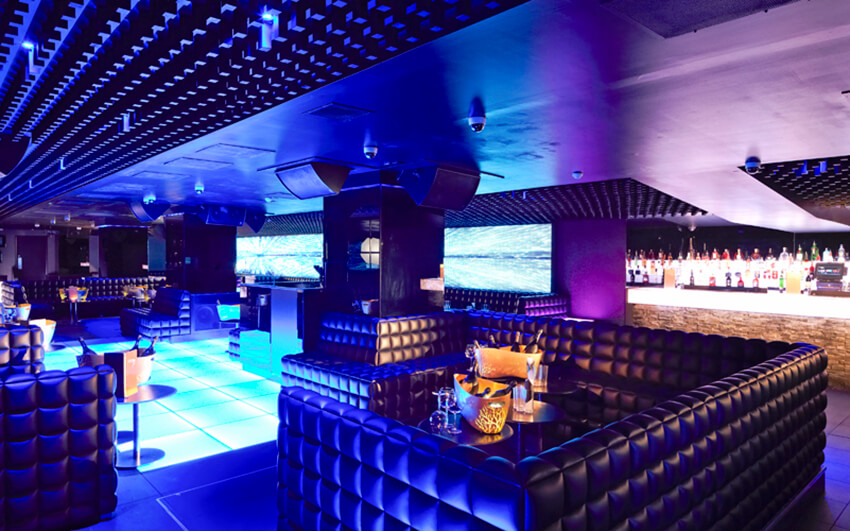 Lagosians are known for partying hard, attending fun events, and relaxing, regardless of their busy lifestyle. They always find time to relieve stress.
This is evident by the entertainment centres scattered throughout the city. With many people finding time to unwind once in a while.
Lagos is the enjoyment nerve centre with Nigeria's film industry, Nollywood to thank.
It's the biggest movie idustry in Africa, and second-largest in the world, after America's Hollywood (Based on the number of productions).
Given its potential, an array of stars, and the presence of Nollywood's activities in Lagos, it has opened up many opportunities for business owners.
The city is also blessed with entertainment centres such as the Fela Shrine in Alausa Ikeja; Eko Conventional Center.
The Civic Center, and Landmark Event Center, all on the Island, and a lot more places.
They present top-quality entertainment services needed to unwind while providing smart business owners an opportunity to network.
Partnering with the owners of some of these event and entertainment centres can be beneficial to your new business.
Your customer pool will increase. And your brand will get the recognition it deserves through partnering with advertising agencies or a hype man (It works!).
It's an avenue for anyone planning to start a new business in Lagos to take advantage of the benefits they bring.
Grow Your Business with Commercial Centres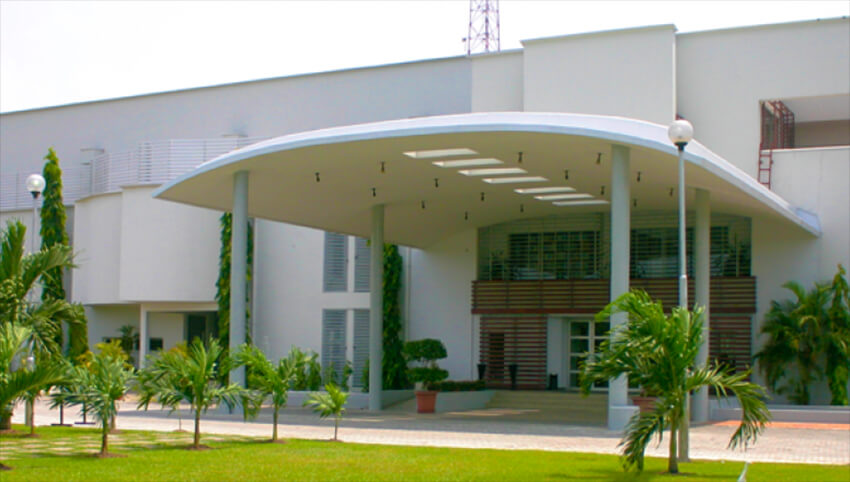 You probably have heard time and time again that Lagos is the business nerve center of Nigeria.
Its microcosm, with every tribe, tongue, and nation represented in the state.
A true megacity status. Its hospitable nature has opened up the city to an influx of business owners, entrepreneurs, investors, and SMEs to strive.
With business and commerce institute to trade and investment from, like the Lagos Chambers of Commerce and Industry (LCCI).
The Lagos Business School (LBS), Nigeria Stock Exchange (NSE), Nigeria Exchange Limited (NGX), etc.
With these commerce centres, think outside the box by creating products and services that can meet your consumer's needs.
Perhaps it may increase your business's net worth, and, invariably, your business will someday be listed on the Nigeria Stock Exchange (NSE).
The city also boasts of some of the best stockbrokerage firms, banks, insurance companies, and financial institutions.
It also has website development companies and other commerce and trade institutes you can explore.
You can spread your business tentacles, regardless of the type of business you have in mind.
Whether it's a new product business, an innovative service, etc, Lagos is ripe for you.
Exploring the enormous business avenues in Lagos will help your business grow.
While giving you the confidence to take on new challenges that will help you run your new business efficiently.
Connect With the Latest Technology & Digital Hub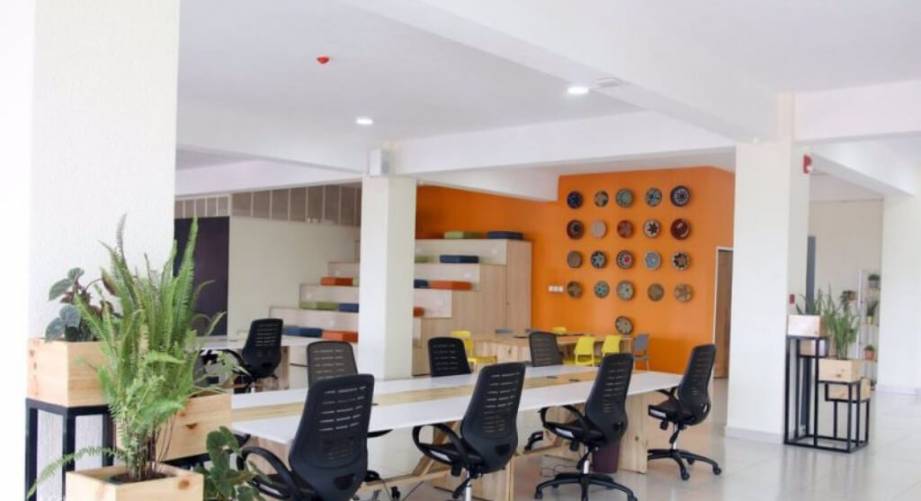 Are you ready to start a new business online in a digital era where you can explore the wonders of technological innovations to reach your customers?
If that's what you desire, I will tell you once again that Lagos is the best place to start a new venture.
Why start a business in Lagos when you can reach out to consumers across the globe with the touch of a screen, you wonder?
Below is more reason to think about Lagos when you are faced with the choice of exploring the city with the potential of meeting your business goals.
Lagos is blessed with a plethora of technological hubs to choose from to run your business efficiently.
It has creative spaces such as Co-creation hub, 360 Creative Hub, Zonetech Park, Leadspace Passion Incubator, NG-HUB from Facebook, just to mention but a few.
Perhaps you are looking to partner with top digital marketing firms to help you bring your business to the faces of your prospective consumers.
You can explore a few digital marketing agencies like Tech O'Clock, TopYouGo, Kayshow Concept, and a few others.
Partnering with these digital agencies, and workspaces gives you the boost to reach potential customers across the globe.
They are operated by digitally inclined marketing experts who understand the importance of tech to grow businesses.
Lagos is indeed Africa's Silicon Valley, or more recently, it's been tagged the 'Silicon Lagoon'.
Similarly, if you are thinking about local SEO with Google top page in mind, exploring Lagos, a city ripped with potentials to increase your organic reach is a smart choice.
According to Search Engine Journal, Google currently enjoys a 92.4% market share in the search engine space worldwide.
Similarly, 83% of local consumers now use Google to find information about local businesses, with 90% purchasing within one week of their initial search.
This increase in consumers' use of Google search, has given rise to the use of local SEO.
Now is the time to make Lagos your go-to place to start your new business venture.
Enjoy Wildlife & Environmentally-Friendly Centres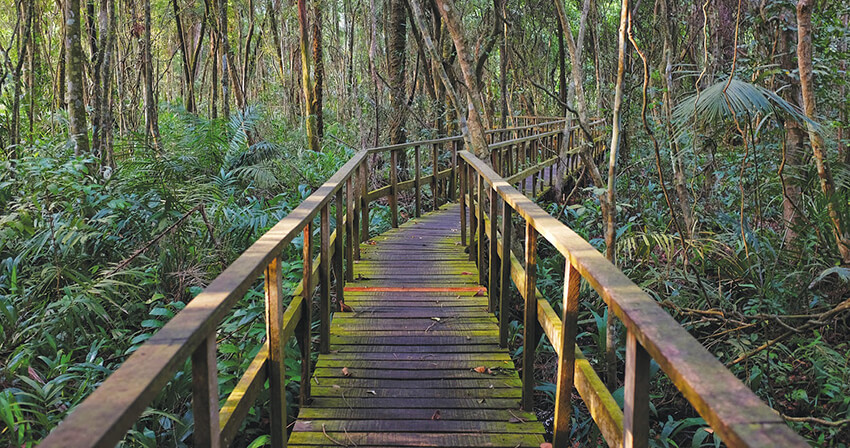 Although Lagos is congested and unplanned if the mainland area is anything to go by.
But it sure is a beautiful city with lots of potential for foreign investors and Lagosians alike.
The city is blessed with beautiful wildlife areas such as the Lekki Conservation Centre (LCC) in Lekki, Lagos.
This nature's beauty is a 78-hectare (190-acre) natural resource conservation, established by the Nigerian Conservation Foundation.
To protect the wildlife and mangrove forests of Nigeria's South-West coastline from the threat of urban development.
Lagos also houses other beautiful nature-friendly sites that bring you close to nature, as you breathe in the fresh air.
While appreciating nature at its best.
Places like the Greenfingers Wildlife Conservation, Lufasi Nature Park, Origin Gardens, Origin Zoo, Jibowu Gardens, etc.
They give Lagosians the friendly atmosphere needed to keep in touch with mother earth, to think creatively.
You can partner with the owners of these earth-friendly places.
While enjoying the beautiful sights.
Visit Its Exquisite Hospitality Chain & Markets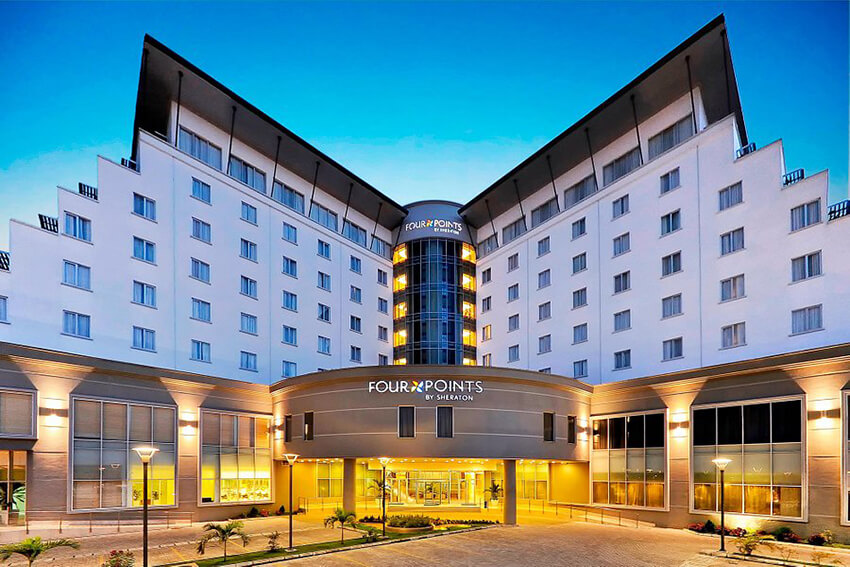 Lagos is no doubt, the home of relaxation, finger-licking delicacies, and delicious bites. And enjoyment 'yafun yafun'!
With its avalanche of exquisite hospitality chains and markets, it presents an excellent choice for your new business.
Take Eko Hotel and Suites, which is located in the heart of Victoria Island, the financial and "enjoyment" centre of Lagos metropolis, as an example.
It's a five-star hotel chain with lots of other event centres to catch on with life.
It has one of the best services that you and your business partners will need for your business meetings, and other social events.
There are other hospitality chains you can visit that give premium services to their customers, that you can partner with.
Places like Radisson Blu Hotels, Four Point by Sheraton, Golden Tulip, Oriental Hotels, Regents, Marriott, Le Meridien Hotels and Resort, etc, comes to mind.
If you're a foodie, there are top food vendors in Lagos that offer quality online delivery services and eat-in experiences.
It also presents an opportunity to connect with your prospective customers over sumptuous meals.
Places such as the CFK Restaurant, Yellow Chilli Restaurant and Bar, Cactus Restaurant, Jumia Foods, Sheraton Indian Restaurant, Domino's Pizza Nigeria, etc.
But if you're looking for a restaurant in Lagos that's affordable, without compromising on quality.
Places like Glover Court Suya Spot, The Place, with outlets both in Ikeja and Lekki, Shades Lounge, The Public House, Choco Latte, Step Inn, and lots more, are exactly what you need.
Wait a minute! If you're looking to save more money while enjoying real down-to-earth meals.
In particular, something similar to one straight out of your mother's cooking pot, which is commonly known as 'Ya ko yo', 'Mama Put', or 'Buka', Lagos streets are filled with them.
All you have to do is to walk down to a food seller around you, but make sure to go with cash, as many of the outlets don't accept payment through online means.
Be sure to have a wonderful experience with the array of delicacies, especially with the famous Nigerian Jollof.
Also, there are marketplaces where you can buy foodstuffs and other necessities in abundance.
Places like the famous Tejuoso market, Alaba International market, Eko Idumota, Yaba market, Obalende market, Ile-Epo market, and others scattered around the city.
Business owners can leverage this availability to increase their customer pool by developing a business model that attracts them to their products and services.
Plus, good use of local search to see what your consumers are searching for in terms of hospitality and the food industry online will help you meet their needs.
However, it also presents you with a ready market to start your new food business, or hospitality business.
The key to this is to start your new business to benefit from the goodies that Lagos has in store for you.
Its Global City Status makes it a Gateway to the World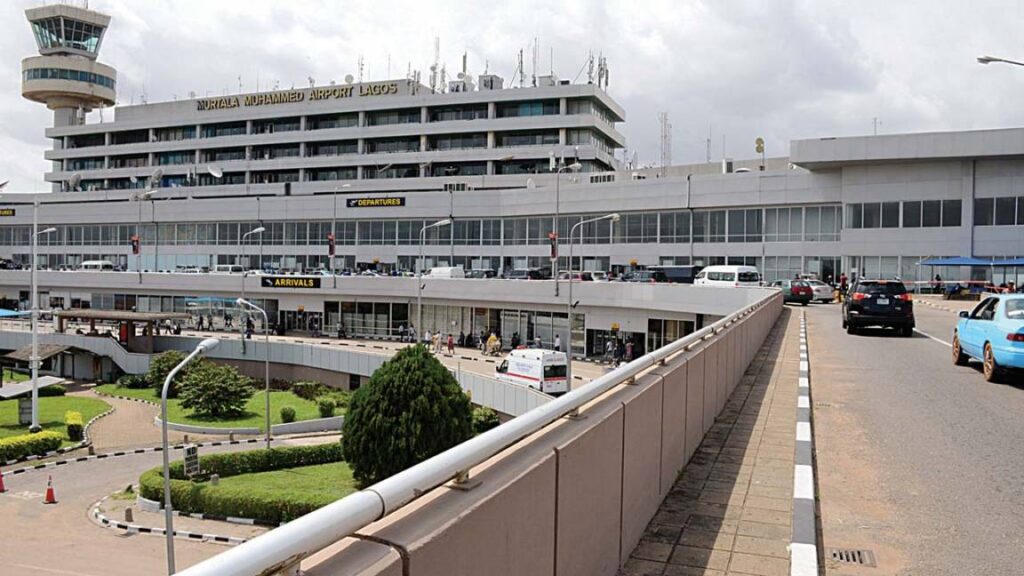 Although Lagos city can't be regarded as a top metropolitan city alongside cities such as London and New York. But it sure has the potential to become a Megacity.
Due to it being the gateway to the world, and a global city.
According to Lagos Global, Lagos contributes more than 30% of Nigeria's GDP growth.
The state is responsible for more than 60% of the energy of the country. It also accounts for 90% of the country's foreign trade flow.
Lagos, a self-sufficient city, also generates more than 50% of Nigeria's port revenue. While the internally generated revenue (IGR) is pegged at 70%.
Similarly, The Nigerian Investment Promotion Commission (NIPC), a statutory body that promotes foreign investment.
In its report, posited that Lagos is the seventh fastest-growing city in the world, with the highest Gross Domestic Product (GDP) and IGR in Nigeria.
The commission also noted that out of the 36 states and FCT, Lagos state had N398.7 billion IGR as of 2018, N1.2 trillion budget in 2020, and N5 trillion household consumption in 2019.
Which speaks to the heart of Lagos' potential and self-sufficiency. It remains the city that has the most opportunities for business investors.
Now, with its land borders, waterways, train tracks, seaports, local and international airports in abundance.
It offers business investors a gateway to not only connect to the world but, more importantly, an avenue to reach out to prospective consumers around the globe.
This gives it the gateway status it truly deserves. Interestingly, it shares its land borders with lots of other nations.
And Lagos' potential for growth through Foreign Direct Investment (FDI) opportunities, is enormous.
Also, there are many multinational companies, and nationals of different countries of the world living and working in Lagos. It's attractive for foreign business investors.
All this makes it the perfect place for business investors and owners to ply their trade regardless of the type of business.
Lagos provides you with what you need to not only start your new business but to scale up exponentially.
Feed Your Mind with Religious & Educational Centres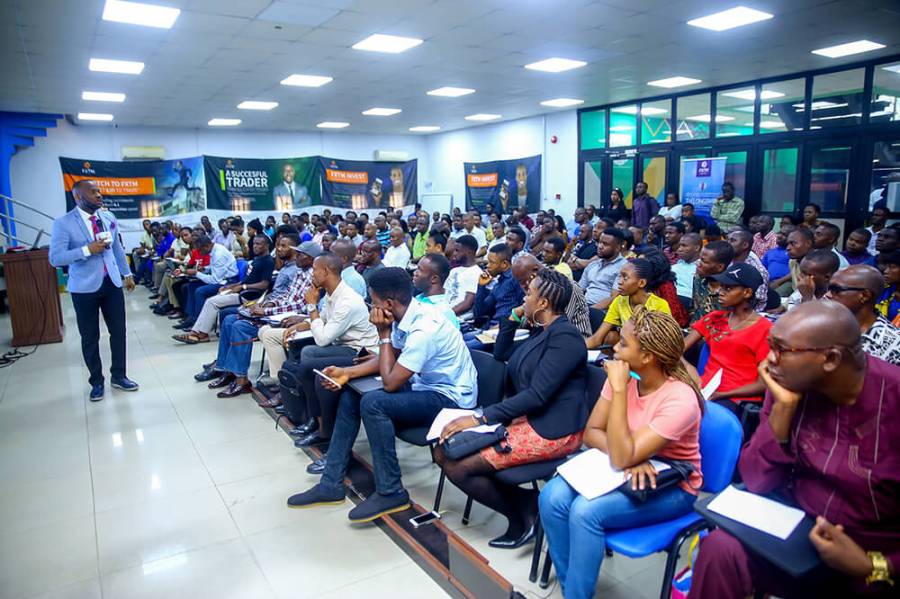 If you're considering other cities to start a new business, while feeding your mind and soul, you need to reconsider.
If there is one thing amongst other things Lagos is popular for, it's the availability of religious houses and educational institutions.
Given its population, it houses some of the most populous gatherings of adherents and students in Nigeria.
Speaking of religious houses, Nigerians and especially Lagosians are very religious people who believe in the efficacy of a higher power.
Thus, they connect to these higher powers through their religious leaders in those houses.
This led to the emergence of many beliefs and practices, which in turn led to the surplus of these religious institutions around the state.
Although there seem to be a few religious beliefs. The most common ones remain the Christian faith, Islamic faith, and traditional faith, respectively.
However, the first two religions have the most number of adherents and places of worship around the state.
With people trooping in and out to connect with their maker for one thing or the other.
These activities add to the already congested status of Lagos, a situation that has become a trademark of a sort.
On the other hand, Lagos also has the presence of quality educational institutions in the country because of its population and diversity.
With higher institutions like the University of Lagos; Lagos State University; Pan-Atlantic University.
Lagos State University of Science and Technology, formerly known as Lagos State Polytechnic.
And prestigious secondary schools like King's College, Lagos; Methodist Boys High School, Lagos; Lagos Baptist Academy, Obanikoro, Lagos; and Igbobi College, Yaba, Lagos.
And relatively new schools like British International School, VI; Greenspring Schools, Anthony and Lekki; Children International School, Lekki; etc.
Business owners, entrepreneurs, and SMEs can key into the surplus of religious and educational programs that these institutions offer.
By partnering, sponsoring, and collaborating with those institutions when they have a crowd-calling event.
Or through conducting research, carrying out experiment, and other marketing tactics to get data that can grow your business.
Because many of these institutions are also in the business world, smart business investors, should think about doing business with them.
Eye-catching Tourist Spots and Recreational Centres
Are you ready to start a new business while enjoying eye-catching tourist spots and recreational centres to have fun?
Lagos city boasts many tourist sites and recreational centres that help to solidify its status as a metropolitan city amongst other top cities in the world.
More so, it has different forms of relaxation, beautiful recreational centres, given the historic significance of some tourist sites in the city.
This is a cash cow for hospitality businesses. It can also bring in Foreign Direct Investment (FDI) opportunities through tourism.
The city is blessed with sites such as the Onike Museum of Contemporary Art; Johnson, Jakande, Tinubu Fountain Park; Iwalewa Gallery of Art; Tinubu Square; Oshodi Art Gallery.
Other interesting places to visit, include but not limited to; Jhalobia Recreation Park and Gardens,
Nike Art Center, Kalakuta Museum.
The National Museum, Lagos; Hi-Impact Planet Amusement Park; Omenka Gallery; and Apapa Amusement Park, etc.
These wonderful places give the city colour and glamour, just like the beautiful and hospitable people of Lagos.
If you are coming to Lagos for the first time, and you're thinking of starting a new business while having a work-life balance with a bit of fun, Lagos is the place to be.
Therefore, consider setting up in Lagos to achieve that.
Moreover, no other city in the world comes close to Lagos, regarding the mismatch of seeming obstacles and potential opportunities.
Lagos is the place to be for a balance of both.
With this in mind, a city with enormous potential like Lagos, is the perfect place to start a new business.
I hope you can make that jump to start your new business. Your potential clients are waiting.