The trend of online business is increasing every single day. In America alone, there are over 30 million small businesses. And most of them are promoting themselves via an online platform.
So, if you have to start your new business online and want to get noticed, you need to invest a lot of time and effort for this purpose. It can be a little hectic sometimes to increase brand awareness and get the attention of new visitors to your page.
So, the best solution is to work smarter with digital marketing tools that will assist you in reducing your marketing efforts and increasing your productivity.
Importance of Digital Marketing Tools
In digital marketing, you have to focus on a lot of components that include price, place, technique, time, keywords, target audience, and things like that.
Manually, it can be very difficult to collect the data of every single element and set your advertising plan according to it.
To make it easy, online marketing tools were introduced that tell you the most trending strategies and help in making the campaign successful.
Moreover, the tool also helps in increasing work productivity and saving time.
Therefore, it is quite important to consider online tools for marketing products online.
Let's have a look at the top tools that can assist you in this regard.
Best Digital Marketing Tools
There are a lot of online marketing tools that can help you in making the digital campaign successful.
But the thing is that you would go for the one according to the requirement.
In this article, we will talk about the most important tools that are needed for every digital marketer.
Rephraser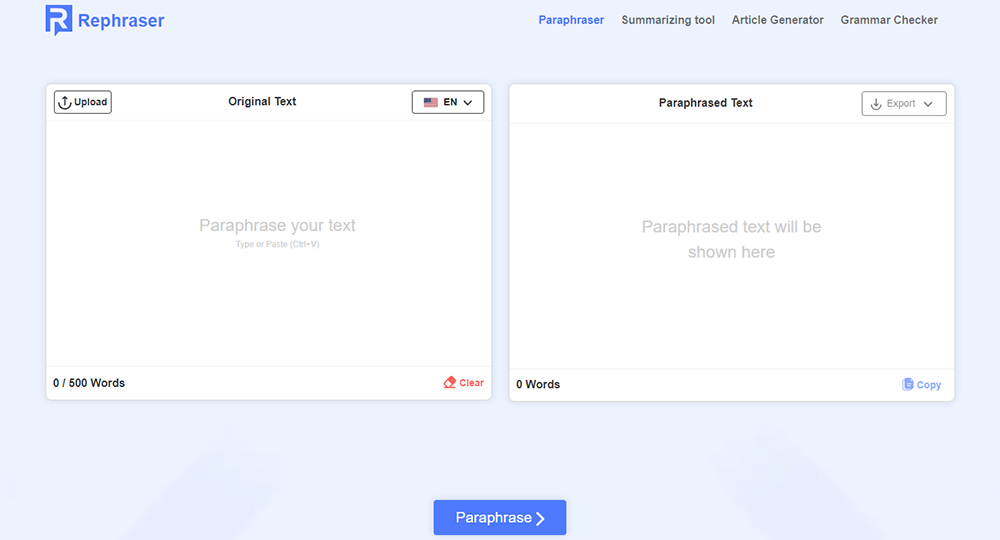 To engage the audience on your page and provide them with all the necessary information about your services, it is important to write healthy content first.
This will help the visitors get an idea about your product. But what if you don't have enough time to write the content for your product? What will be the possible solution then?
Free paraphrasing tool! Here you can recreate the ideas of other authors quickly and present them in a unique way.
The best element about this tool is that it doesn't disturb the actual sense of the article.
Moreover, if you are looking to improve the quality of the text and make it more attractive for the readers, this tool will again be a handy option as it replaces the words with synonyms and makes it easy to read.
UberSuggest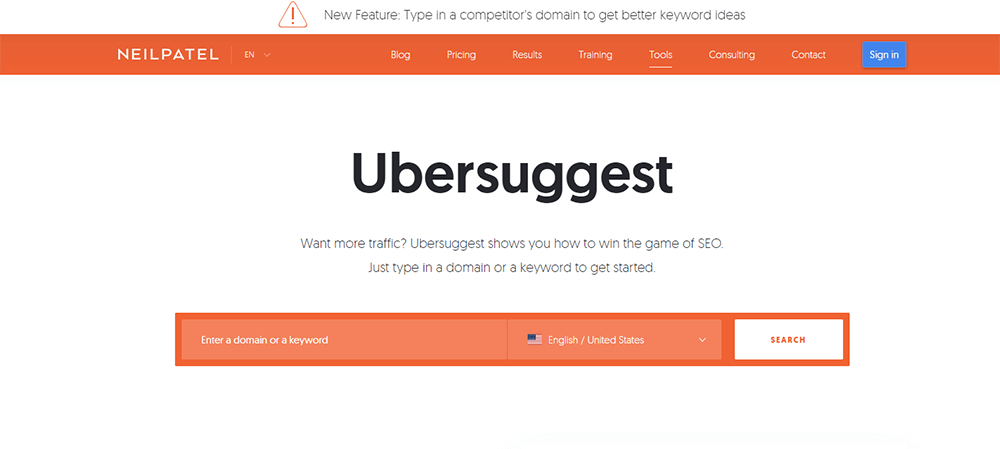 For writing healthy content and getting noticed by the right audience, you must use the right keyword in the marketing campaign that can perfectly elaborate your product.
To get perfection in this section, you must go for UberSuggest which helps in figuring out the best keyword for your content.
The important element about this online tool is that it also tells you keyword difficulty that varies with the regions.
Moreover, you can also get some ideas about the titles that can help you perform better in your online campaign.
Canva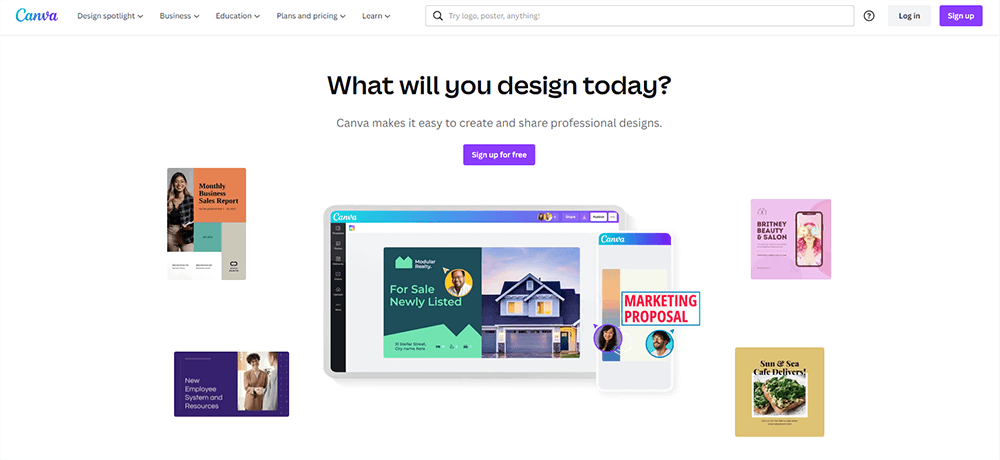 Writing lengthy content for marketing the items will never help you unless you add some relevant visuals in the lines.
Using images in the marketing campaign is quite important. The reason is that you can make your posts more appealing to visitors.
Canva is an amazing platform that can help you design the pictures quickly for your social media campaign by adding all the necessary elements there.
Moreover, the tool also offers some free and paid templates that you can use in the banners for making them more attractive.
Trello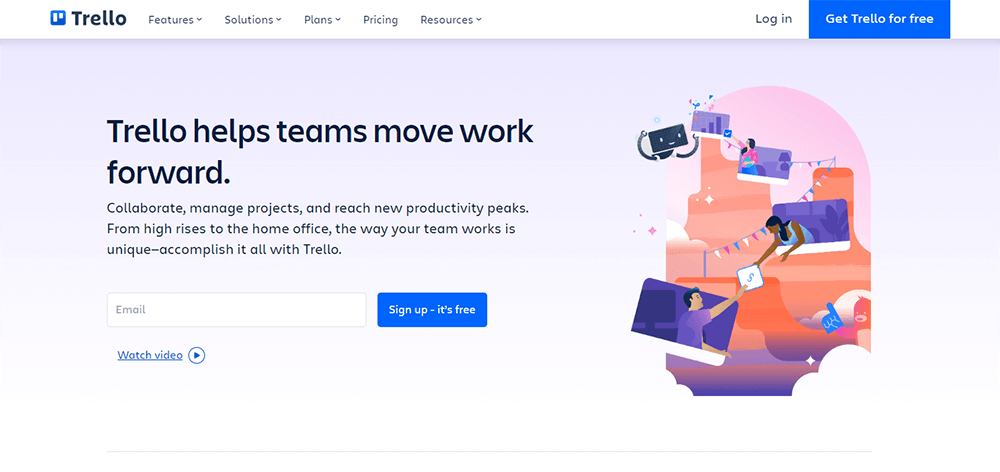 Managing a heavy project with your team and sharing the details of every single element can be a little difficult for you.
So, you need to get help from Trello which allows you to manage the project on one platform and make the details available for everyone.
Let's say you want to publish a blog post related to your product on a search engine.
But before that, you share it on Trello to get ideas from other team members and ask for improvement.
Google Analytics

If you are promoting the product online and putting effort into it, you must track the audience visiting your website.
This will help you get an idea of where the visitors are coming to your page and how much time they are spending.
Moreover, you can also figure out the areas where you are lacking with your strategies.
Google Analytics is a handy option in this regard as it tells you the volume of visitors on your page and the time they spend there.
Also, you can check whether the traffic that is coming on your page is organic or coming from the references.
Therefore, you can never ignore this important tool in your digital marketing campaign.
ScribeHow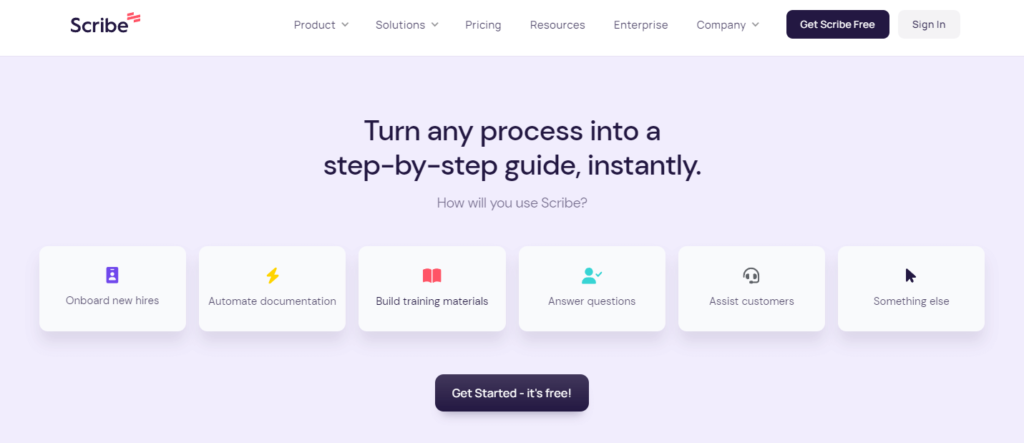 Guiding the large teams separately and tracking their tasks can be a little difficult because of less time or more workload.
ScribeHow can be a handy option that helps in creating the documents simultaneously.
That means the team members can upload their tasks directly here and everyone can check that anytime.
Once you are done with your project, this online tool takes screenshots of your tasks and keeps them in a proper flow by using a step-by-step guide.
Conclusion
Starting a new business and growing it online is not an easy task.
The reason is that there are already thousands of brands that are offering the same services that you want to provide.
To stand out from other marketers and make your offers get noticed, you need to get help from online digital marketing tools.
These tools will help you in making the marketing campaign successful by giving you the latest ideas about your plan.
The list of marketing tools discussed in this article can be quite handy, as they are a necessity for every digital marketer.