Facebook is one of the most powerful marketing and advertising tools available today.
With almost 3 billion active users, Facebook provides businesses with a huge opportunity to reach their target audiences.
Facebook is the world's largest social network. It's one of the few platforms where you can target users by age, gender, interests, and location.
Facebook ads are also one of the best ways to reach potential customers, and the more you know about running paid ads on Facebook, the better your chances of success.
In this post, I will show you how to use Facebook for marketing and advertising, and how to maximize your results in 2023.
Now, let's take a look at some of the most important things to know about using Facebook for marketing and advertising.
The Basics of Paid Ads on Facebook
In the world of social media advertising, running paid ads on Facebook is still one of the best ways to go whether you have a big marketing budget or not.
Facebook advertising is easy and affordable, which makes it the most popular method of all.
However, Facebook ads can be intimidating. If you don't understand how they work, then you will not be able to optimize your ads in order to get better results.
Advertisers on Facebook can run different types of ads. And each of these ads has its own pros and cons.
Types of Facebook Ads
So let's talk about different types of Facebook ads, and how to use them.
Facebook Image Ads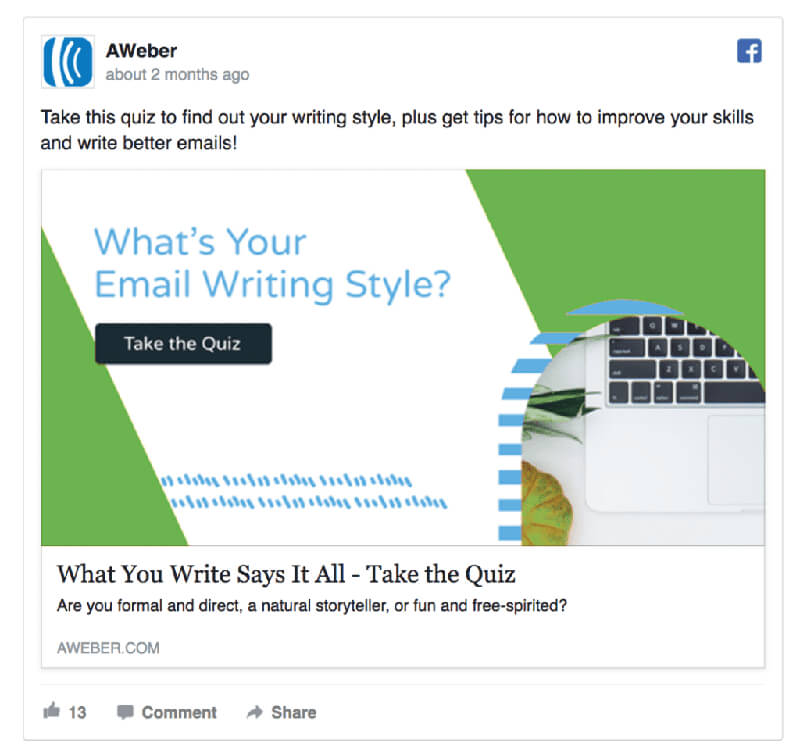 Image ads are the most basic ad format. They contain only a single image and can be used in multiple ad types, placements, and aspect ratios. They can effectively show off your product or service, if you use quality photos.
Image ads are an excellent way to promote a product or service. They are a great way to make your products and services stand out on Facebook. They are also a great way to engage with your audience and build brand awareness.
Image ads are great for branding and creating awareness, but they can limit you in terms of creative freedom.
Facebook allows you to put text over your image ads, but it must not cover more than 20% of the image.
People don't read, but they scan, so use a short headline and include at least two words in each sentence, or two to three words per paragraph.
Using too many words may be distracting for users, and can also cause your ad to be denied.
Facebook Video Ads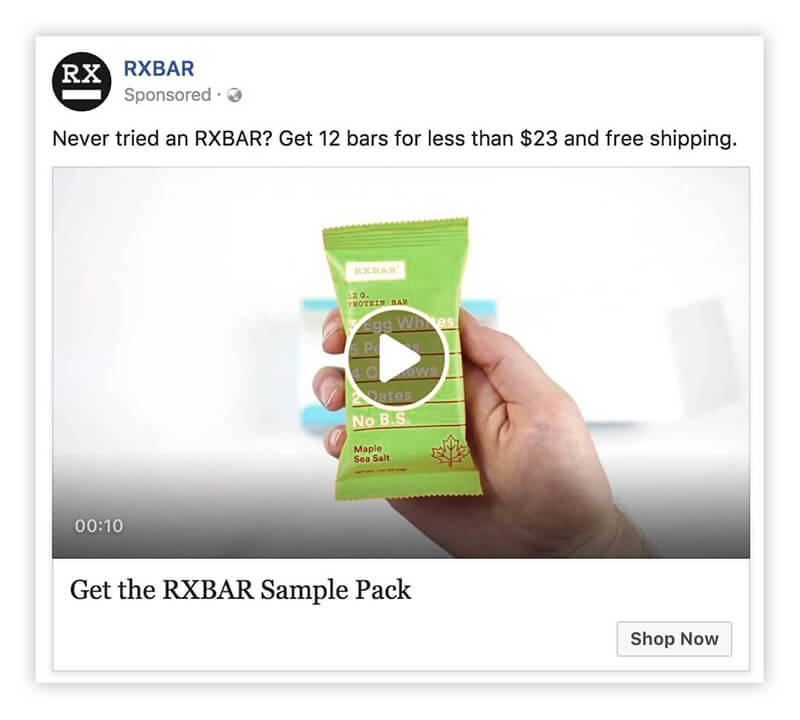 Video ads are an effective way to market your product or service. They can be as simple or complex as you need them to be.
Advertising is one of the most important aspects of online marketing, and video advertising is a powerful way to reach your audience.
But many people don't know how to create videos that perform well, so your best bet is to hire a social media marketing company or a video production company.
Video is a great way to get your message out there, and you can use it to connect with your audience and bring them back to your website, blog or Facebook page.
Because videos tend to be more engaging than images. People are spending more time watching videos than ever before, and most of that time is spent on the Facebook app.
Facebook Poll Ads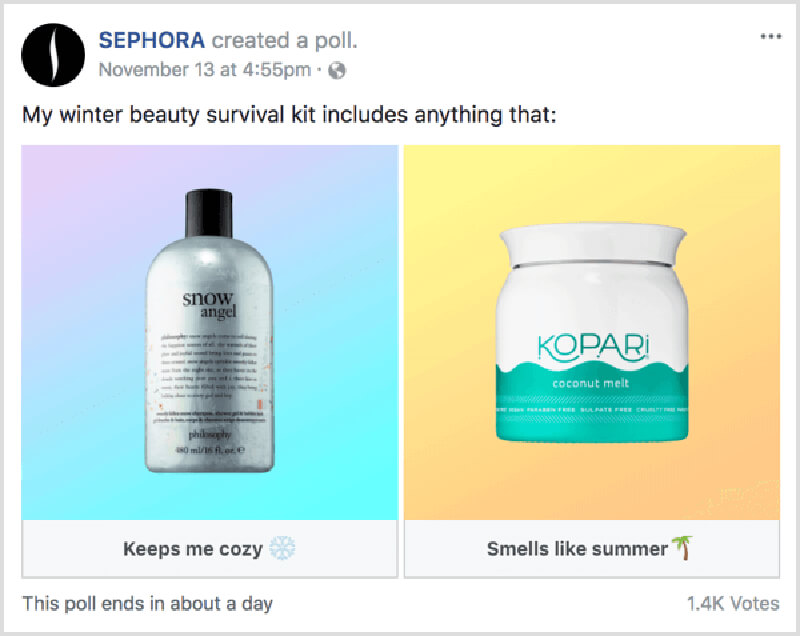 Facebook poll ads can be used to gather information about your audience's opinions on a specific subject. The options given in the poll are usually two-word phrases that are relevant to the topic at hand.
For example, if you're selling a product that helps people lose weight, you could offer "Lose Weight" and "Stay Fit." Or if you want to encourage fans to vote for your page, you might offer "Vote for our page" and "Vote now!
Facebook poll ads are a great way to get your audience engaged, share their opinions and thoughts on a topic and build a solid community around your brand.
Facebook Mobile App Ads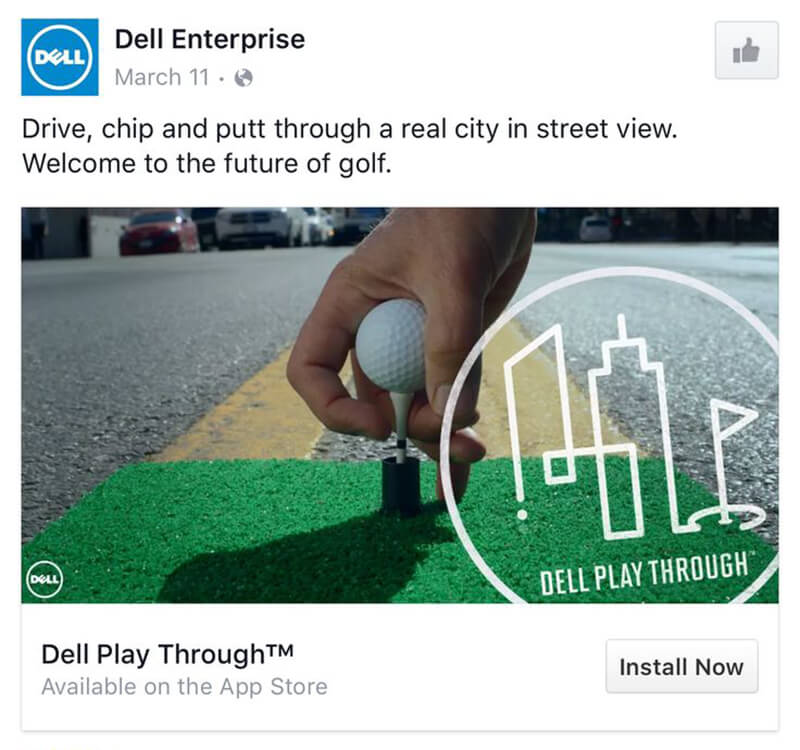 Mobile app ads are perfect for driving more installations of your app because they are highly targeted and are displayed only on the mobile news feed.
Users will instantly see your ad and be able to click the "Install" CTA to download your app.
This makes it easy for your readers to quickly go from being interested in your app to downloading it in an instant.
Facebook Carousel Ads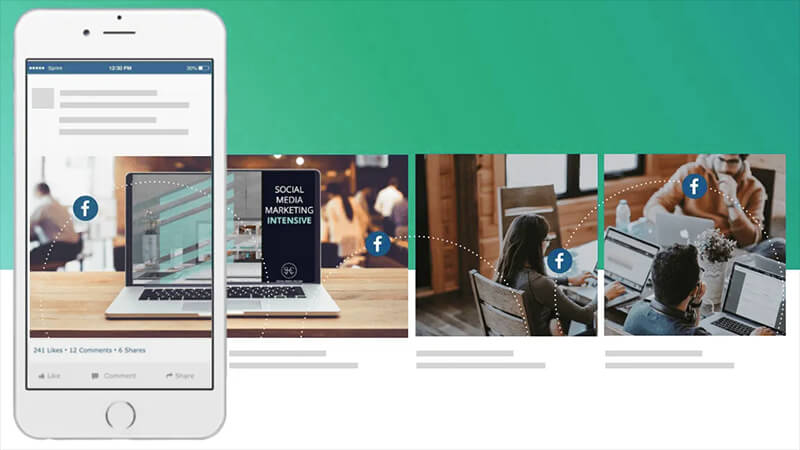 Carousel ads have become increasingly popular and this is because they give brands a chance to showcase their products in a creative way.
When used properly, these ads can be an effective tool for businesses to promote their products.
There are various forms of carousel ads, and you can find them on Facebook's website, Instagram, Messenger, and Audience Network. With carousel ads, you can show up to 10 photos or videos in one ad.
Common uses for carousel ads include product demonstrations, product highlights, showcasing product specifications, and telling stories around your brand.
Facebook's carousel ads aren't as common as Instagram's, but they're still useful for attracting engaging users.
Facebook Slideshow Ads
Slideshow Ads allow brands to tell a story with their ads. With this type of ad, you can place different images or videos on a slider that scrolls from left to right. The slider can display up to 10 images or videos.
These types of ads are useful for showcasing the products or services of a brand.
They are particularly useful for brands whose products are visual, or for those who want to give their customers a visual overview of their products.
You can use a slideshow ad to show how your product or service works.
The ads are also interactive. For example, you can make the ads interactive by asking visitors to click on certain sections of the ad.
Carousel ads can only be used on Facebook, while slideshow ads can be used on any platform.
Facebook Collection Ads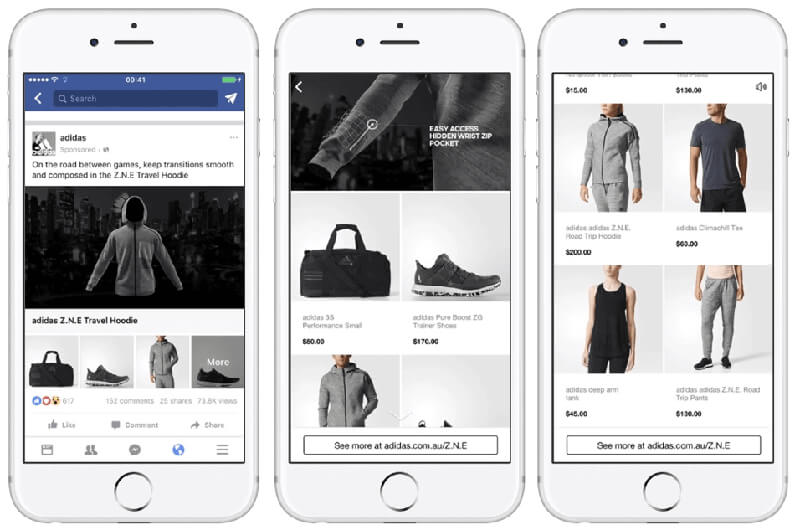 Collection Ads are similar to carousels, except that you can only have a maximum of four different images in each ad.
With a slideshow ad, you can show a story that includes multiple images. However, when using collection ads, you can only showcase up to 10 photos.
These types of ads can help you to build your audience, but they are much less effective than carousels.
It's important that you use collection ads when you are trying to appeal to people who are interested in buying your products. Otherwise, the result might be a disaster.
The most effective collection ads are those that offer people a chance to learn something.
Facebook Instant Experience Ads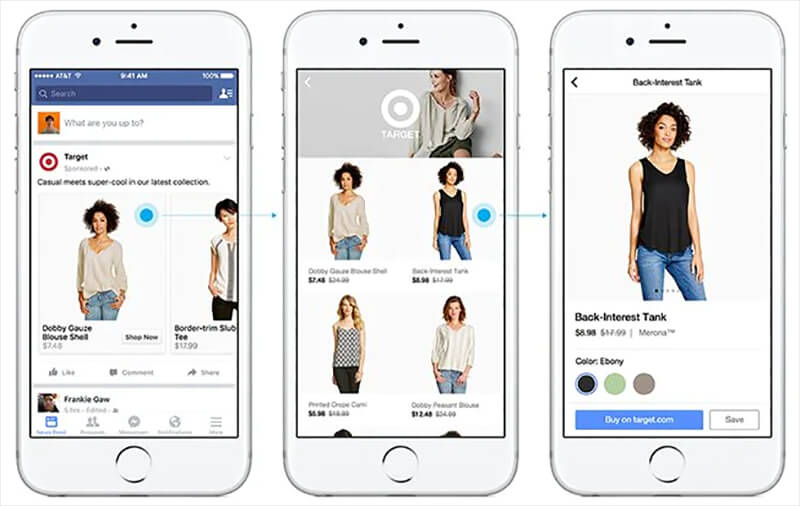 Instant experience ads are campaigns that you can use to promote a single page on your website. It can be helpful for you to drive traffic to one of your webpages.
It is important that you know how to properly use instant experience ads.
You should use them to sell products. If you have a page with information about your products, it can be a good idea to use instant experience ads to promote it.
Instant experience ads are also very effective for collecting data from Facebook users. These types of ads are used to make it easier for people to share your content. However, they are not very effective for making money.
You should use these types of ads when you are collecting information.
But, if you are trying to sell a product, it's best to use Facebook carousel ads instead.
Facebook Lead Generation Ads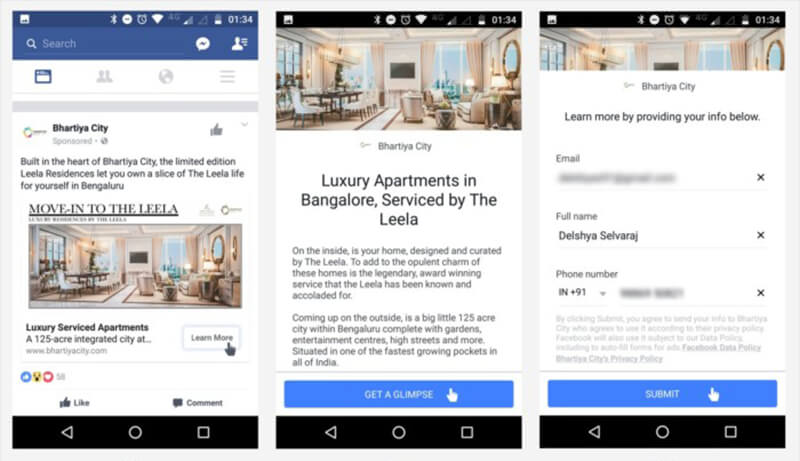 Lead generation ads are growing in popularity because they're a cheap and effective way to grow a business.
Use this ad format to get people to sign up for your newsletter, request a demo, apply for a job, or sign up for an event. The ad pulls information from the user's Facebook profile, saving time and making the process easier.
This type of Facebook ad can ask users to enter their information without leaving Facebook's website or mobile app.
It's even better when you link your Facebook account with a CRM software like Salesforce. It will automatically import your contact from your lead ad into your CRM software.
Facebook Dynamic Ads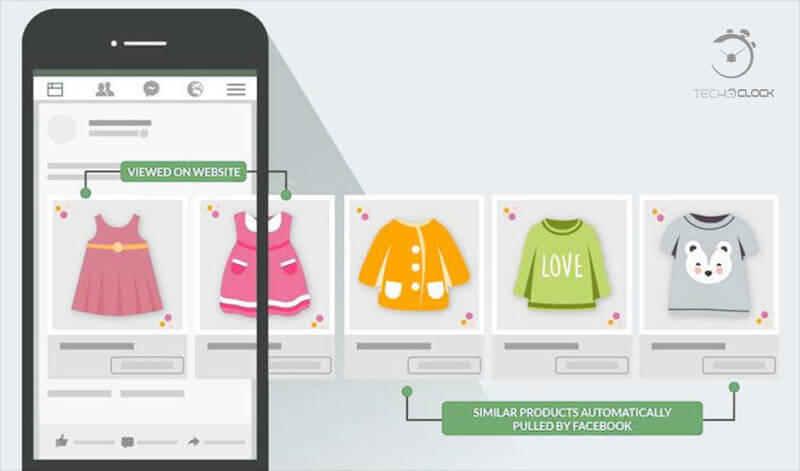 Facebook dynamic ads are Facebook ads that appear in your news feed. These are great because they can be used to collect a wide variety of information.
You can use them to promote special discounts, give away freebies, promote events, apps, games, websites, or anything else you want.
To create dynamic ads, you need to set up a custom audience using the targeting feature. This lets you select which people to show each ad to.
For example, you can target people who are interested in certain products or services. You can also use custom audiences to target people who have interacted with your brand before.
These ads are called dynamic ads because they change depending on what you are doing. When you click a link or play a game, you may be asked to take a specific action.
Facebook Messenger Ads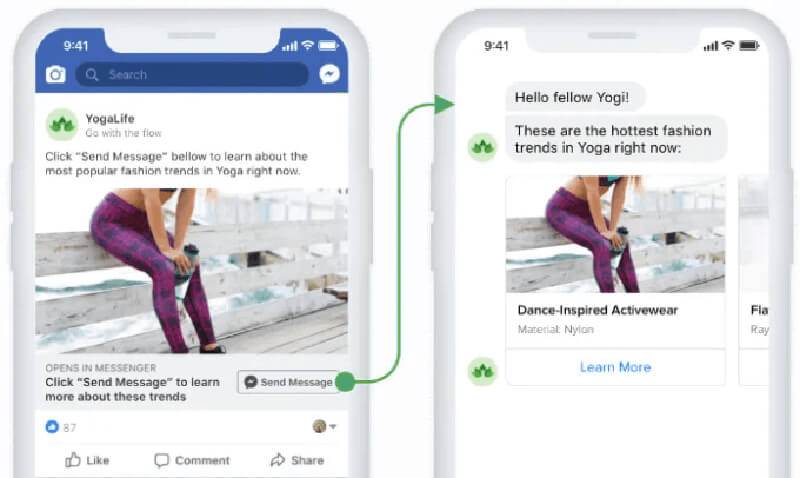 Facebook messenger ads allow you to interact with your customers on a personal level.
Facebook has built an easy-to-use platform for small businesses to promote themselves using this feature. In fact, messenger ads can be used for a number of different purposes.
One of the main benefits of messenger ads is that they allow you to directly talk to your customers. You can talk to them about your brand, answer their questions, or send them more information about your product and services.
You can even automate your messenger with chatbots built to collect email addresses, reply to questions, take a booking, or anything else you want.
Facebook Event Ads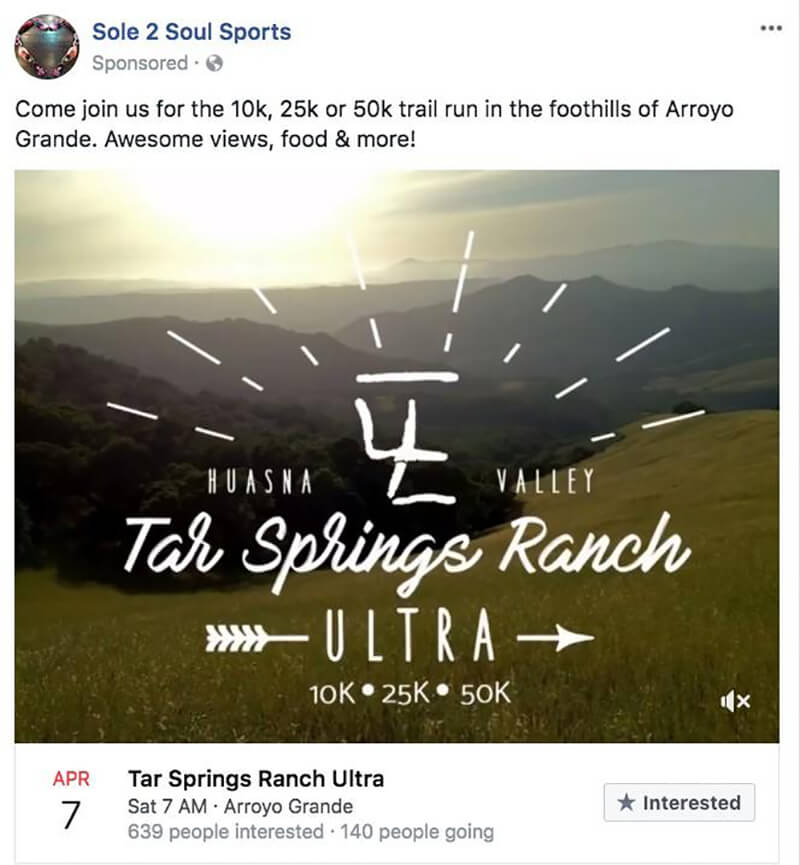 An event ad is an ad that helps you promote your Facebook events to your target audience, helping you increase the reach and impact of your events.
Depending on the size and relevance of the event you're promoting, you may want to limit the ad's geographical reach to people living in the same city or region as the event.
If you're promoting a major trade show or other big event, it's a good idea to put more effort into the creative and messaging.
The right strategy for an event depends on its goal and size.
Facebook Stories Ads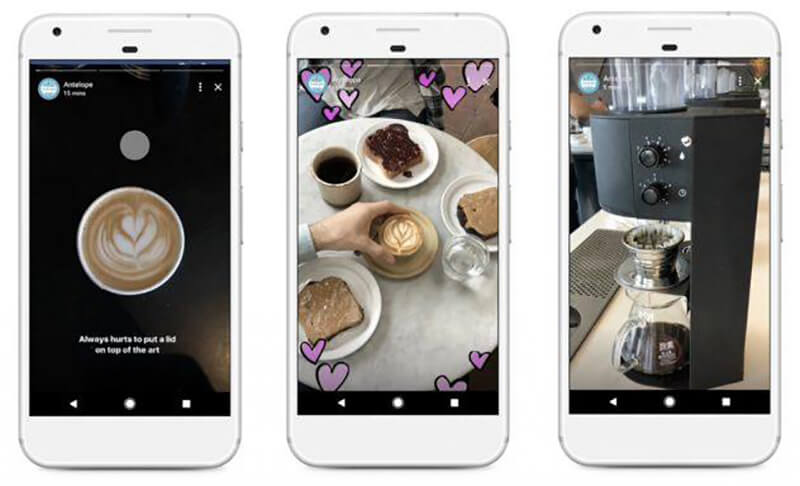 Facebook stories ads help you connect with your audience in a new way.
This is a form of social advertising that allows you to build a relationship with your audience on Facebook.
You can add a story to your wall that shows what's happening in real-time. You can also add a link to share this story with your friends and page followers.
The best thing about Facebook stories is that they can help you create a closer relationship with your customers. This helps you to earn their loyalty and trust.
While Facebook's Stories format is ideal for showcasing your business, it is not a panacea for advertising because Stories do not appear in users' news feeds.
Stories' material is formatted differently than traditional image or video advertising, so you may need to create exclusive content for them.
Because Facebook stories take up the entire mobile screen, the recommended image size is 1,080 x 1,920 pixels.
Facebook Offer Ads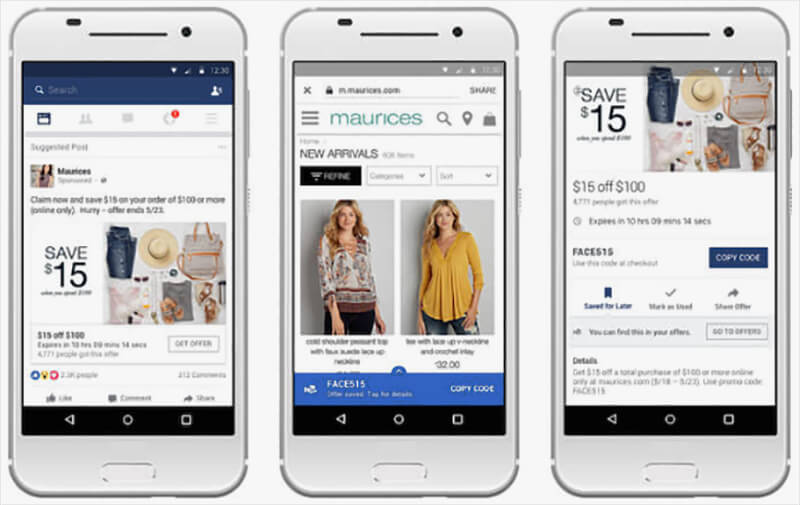 This ad type is perfect for those who want to attract more people to their online or brick and mortar stores.
You can create a special offer to promote your products or services by offering users the chance to redeem a discount or a special offer.
Offering a special offer gives you the opportunity to make sure that users are happy with your product, but only if they are interested in what you offer.
In addition to attracting new customers, you can also keep an eye on customers you already have by offering them special offers via Facebook.
How to Advertise on Facebook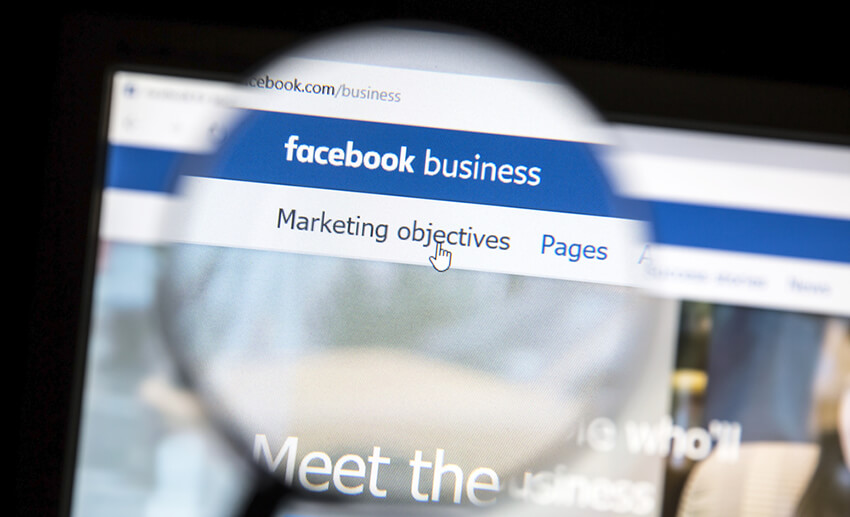 Step 1. Choose Your Objective
Facebook offers three campaign objectives: Awareness, Consideration, and Conversion.
In terms of which objective to choose, it will depend on what your offer is and who you're targeting. Ultimately, you want to have a full funnel Facebook ad strategy where you create different campaigns for each stage of your funnel.
Like many social media advertising networks, Facebook's Ads Manager is designed with your campaign objectives in mind.
The Ads Manager will prompt you to choose an objective for your campaign.
The list includes everything from general brand awareness, to getting installs of your app, to increasing traffic to your online store, to generating new leads (See types of Facebook ads).
By choosing one of these objectives, you're giving Facebook a better idea of what you'd like to do, and helps Facebook tailor advertising suggestions to your preferences.
If you're looking to drive more traffic to your website, you need to choose the traffic objective.
When you choose this option, Facebook will prompt you to enter the URL that you'd like to send your targeted traffic.
Step 2. Name Your Campaign
You should create a name for your campaign by selecting a suitable title and description.
If you're a newbie to Facebook Advertising, you should name your campaign something easy to remember like, 'I am new here'.
You can also choose to add a unique keyword to the title, as well as the description.
You can pick a name that is catchy or funny but don't pick a name that's meaningless to your campaign objective.
For example, if you are selling a book, your campaign name should be 'Book Marketing Campaign'.
You can easily change the name later, if you decide to do so.
Step 3. Set Your Budget and Schedule
You can set your budget or schedule your ad in the second tab of your ad set. To set your budget, you can set a lifetime budget for your campaign. You can also enter the exact amount of money you want to spend daily.
When you are done setting your budget, you can go ahead and create your campaign.
In the next step, you will need to enter the campaign time period.
Choose the date based on the campaign you are creating. If you are creating a weekly or monthly campaign, you will be prompted to enter the start date and end date. These can be days, weeks, months, quarters, and years.
After you have set your budget, you can enter the maximum ad spend for each of your ads.
When you have your budget set, you can save and edit it at anytime. You can also edit the daily, weekly, monthly or yearly schedules as well.
Step 4. Target Your Audience
On Facebook Ad's Manager, you can target an audience specific to your business by selecting the age, gender and location options. This will allow you to target certain demographics.
Finding the right audience to target is one of the most important steps for Facebook advertising. If you don't target the right audience, your campaign will not be successful.
You should try to target the audience that is most likely to purchase from your products or services. If you can't determine which audience you want to target, you should start with the broadest audience you can find.
This will make it easier for you to narrow your audience later on.
In some cases, you may want to target specific locations. For example, if you want to increase sales at your local shop, you can target people within a set radius of your business.
Step 5. Choose Your Facebook Ad Placements
Facebook has many different kinds of ads, and you can use the features of Facebook to make your campaign successful. When choosing an ad placement, you need to think about your target audience and their habits.
For instance, do your customers like to look at posts on their instagram page, or do they prefer to see posts on Facebok directly?
If you want to promote your products on Facebook, you should place the ad on the right side of the screen. You should also check out the demographics of your target audience.
Do your customers like to look at ads that are relevant to them? If you want to target a younger audience, you can place your ad on Instagram where they will most likely see it.
Step 6. Design Your Ad Creative
When it comes to creating your ad banners and creative, the first need you must do is to create a headline that captures the attention of your customer.
The ad headline should make it easy for your audience to remember your offer.
The next step is to write an engaging message. Think of the type of content you can provide your customer with.
Make sure your message is interesting and unique. For example, you can ask questions about your product or offer information about it.
When writing your ad copy (caption), you need to be concise.
The last step is to create a call-to-action (CTA). Make it easy for your customer to click on the link and check your offer.
There are different Facebook ads CTAs you can choose from, such as: Learn More, Shop Now and so on.
Tips for Effective Facebook Advertising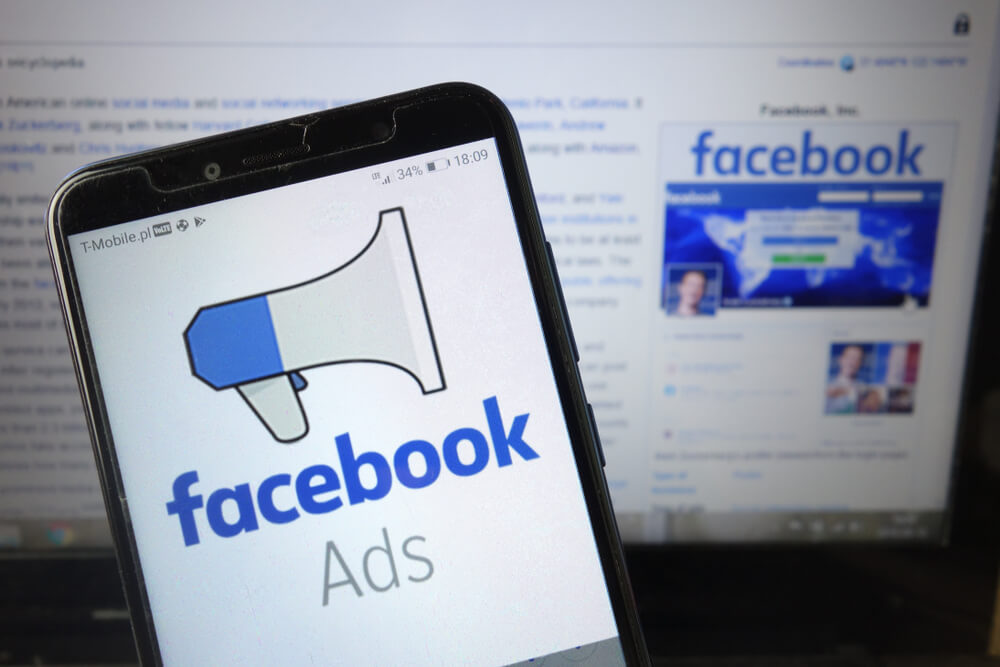 Create a Landing Page
If you're looking to promote an event, product, service, or brand on Facebook, then you should consider using a landing page.
This type of website allows you to collect leads and gather customer data. It's also a good place to build trust with visitors.
Creating a landing page is the first step you can take to optimize your ads. But before you create a landing page, you need to know your audience.
You can ask them questions about their interests and needs in some Facebook groups with a simple survey. This will help you decide what kind of problem to address in your content.
A landing page is a website that is dedicated to one specific topic or campaign. You can use a landing page to drive customers to your products, services, events, blog, and more.
You should make sure that your landing page contains everything that a potential customer needs to see. For example, you can have an optin form to capture email addresses.
If you really want to make a sale, you should use a landing page. This is where you can provide detailed information about your products and services.
You can also offer your customers the chance to sign up to receive special offers or discounts.
A landing page is different from a regular website because it's built for one purpose—which is to convince visitors to take a specific action.
Use a Sales or Marketing Funnel
A sales or marketing funnel is used to convert visitors into customers.
A landing page is similar to a sales funnel, but instead of leading people to purchase something, it leads them to download an ebook, check out a product demonstration, join a newsletter, or sign up for a free trial.
A marketing funnel has many layers, just like a pyramid.
There are three parts to a funnel. You need to have a product, a lead magnet, and a call-to-action button.
Product: You can create a landing page, a squeeze page, a sales page, a microsite, or even a sales email. Whatever you are using, it needs to sell something.
Lead Magnet: A lead magnet is a piece of content that helps you attract visitors to your page. This content can be free or paid, usually with very low prices.
Call-to-Action: A CTA button is a link that encourages your landing page visitors to take a specific for of action, such as; "Click here to download".
Experiment With Ad Frequency
Facebook has really made it easy to place ads and to test out different ad types. By testing out different ad types, you can increase your ad reach and track the effect of each one.
It will show you your average Facebook ads conversion rate. This will help you see what kind of conversions you are getting. Then you can figure out what type of ad you want to make.
For example, a product landing page might be very simple and have only one call to action. But converts better and faster than its counterpart with many CTAs.
Your landing page shouldn't include many CTAs; it could make an ad with lower frequency less effective.
If you have a website that is more complex than a landing page, you can use two ad copy templates. One with a higher frequency (more ads per page) and one with a lower frequency (fewer ads per page).
If you have a more complex landing page, you can also use different images and copy for the different pages.
Target Specific Demographics
If you're looking to advertise on Facebook, you should first decide who you want to reach with your message.
This includes demographics such as age, gender, location, interests, and more. Then, you can choose what type of people you want to reach out to.
For example, you might want to target people who live in a certain city, use a particular product, or watch a particular TV show.
You can create custom audiences for this purpose.
For example, if you're selling clothes, and you want to target people who live in Lagos Island, you could create a custom audience that only includes people who live around Lagos Island.
You can also add other criteria to the audience based on how they search.
Track Performance with Facebook Pixel
It's important to note that you can't just set a budget and run an ad campaign without knowing how well it's performing.
So, before you start running any campaigns, make sure you measure performance. If you want to know how well your ad is performing, you can use a tool like Facebook pixel.
A Facebook pixel is a piece of code that you can place on your site or in your ads. By doing this, you'll be able to track how well your ads are performing.
You can also create audiences to target specific groups of people. For instance, if you want to target only men or women in their thirties, you can create an audience for that group.
This way, you won't waste your time and money targeting people who aren't interested in your product.
Who Should Advertise on Facebook?
There are a handful of businesses that should not use Facebook ads.
Remember that the news feed creates a great atmosphere for interruptive advertising. It's not as great if your business needs to target an intent based audience.
An ad campaign on Facebook will generally underperform if you need to meet the potential customer at a certain stage of the sales funnel.
For example, lawyers, plumbers, some doctors, law enforcement businesses can be tricky.
Those types of businesses need to engage the target audience at a specific moment to run effective paid ads on Facebook.
When a user needs a plumber, for example, they are actively looking for a plumber. People in this target audience aren't just sitting around scrolling to discover the best plumber in their area on Facebook. They need the plumber right now.
Your ad won't work because it didn't get to the person at the right time.
One thing to keep in mind is that Facebook is not the best platform for intent-based advertising. But it's a great advertising platform to get your brand known.
What Demographics Can You Target on Facebook?
Demographics can be used to determine what type of people you can target on Facebook.
These demographics are defined by gender, age, marital status, family status, household income, occupation, and region.
This information allows you to choose the most appropriate audience for your ad.
You will have a much higher chance of getting results when you target specific group of people instead of the general demographics.
There are some demographics you can use on Facebook to ensure your ad reaches your target audience.
For instance, if you are a plumbing company, you might want to target people based on location. Some other demographics you can use to target on Facebook are age and gender.
The best demographic you can target is gender. This is very simple to know. There are two main genders: male and female.
Women are more active online than men, so it makes sense to target women in this case.
Can You Do Retargeting Ads on Facebook?
You can use retargeting ads on Facebook to improve your conversion rate.
These types of ads are used to direct users back to your website after they view one of your posts or a webpage on Facebook.
You can reach out to your previous customers by displaying ads on their feeds. They can click on the ads, and you will be able to learn about their interests and behavior.
You can use retargeting to find new leads and prospects for your business. You can also use it to keep your customers engaged with your brand.
There are different ways to use retargeting. One of the easiest ways to use this method is to target your ads to people who like your page on Facebook.
They are already interested in your brand. Your ad will appear on their feeds, and they will be able to view your posts.
When they click on the ad, they will be redirected back to your site. This is called "retargeting."
Using retargeting ads is a great way to drive traffic back to your website. They are very useful when you are building a list of your past customers.
You can get valuable information about these customers and about what they want. Once you know what people like and want, you can show them ads about your products.
This will encourage them to buy your products and services.
What Are the Benefits of Advertising on Facebook?
By advertising on Facebook, you will be able to increase your brand awareness. This will also help you to promote your products and services to a wider audience.
People are becoming more interested in brands. This means that they will be looking for new products. The number of people who log onto Facebook every day is growing.
This means that you can reach a large number of people by advertising on Facebook. Most people who visit Facebook are expecting to see ads about products and services.
This is why you can make money by advertising on Facebook. You will also be able to advertise to the right people.
People who like similar facebook pages of your product are usually more interested in buying than the average person.
And you will be able to reach them by advertising on Facebook.
However, if you are going to advertise on Facebook, it is best to spend your money wisely. Do your research first before you launch your campaign.
You need to look at your competition first before you decide to invest in Facebook advertising.
You should learn how much they spend on Facebook marketing before you start advertising. Then you can choose whether to spend money on it.
What Are the Costs of Advertising on Facebook?
If you want to advertise on Facebook, the prices vary according to the location you advertise in. It depends on where the person seeing your ads is located.
The price of Facebook ads also depends on your business, the goal of your campaign, and your bidding model, such as cost-per-click (CPC) or cost-per-thousand-impressions (CPM).
If you use CPC, it costs about $1.14 per click to advertise on Facebook. If you use CPM, on the other hand, it costs about $15.13 per 1000 impressions to advertise on Facebook.
For example, if you are trying to market a local restaurant, you will only be able to reach a limited number of people if you run it for shorter period due to budget.
However, in order to reach the maximum amount of people, you should advertise on Facebook for longer periods of time. But this will take a big budget, which is why you must know your Facebook ads conversion rate.
What Kind of Content Should I Advertise on Facebook?
Businesses that sell products or services that are prohibited on Facebook obviously shouldn't advertise on the social media platform.
There are a lot of businesses starting up that sell cannabis, CBD products, weapons, etc. Facebook won't allow those types of products to be advertised on the platform.
You can try to get away with it. But what will ultimately happen is your ad account or your business ads manager will get shut down. Trying to sneak past Facebook's rules will spell disaster for your Facebook page in general.
Even though everyone raves about how easy it is to advertise on Facebook, it isn't the best platform for every purpose.
To decide if it will work for your business, think about the different ways in which you could use the platform.
If you need to build brand awareness, then you should consider Facebook advertising for your business. Do you need to meet your customer when they're searching for you?
If yes, then you might be better off advertising on another platform like Google Ads.