Sales and marketing are two words that might get conflated in the minds of many people, or used interchangeably.
This can lead to confusion, as these two professions have very different objectives and goals. But don't be fooled into thinking that these two terms are synonymous. They are not! 
So let's discuss the marketing and sales differences.
Sales and marketing are two of the most important aspects of any business. They have the power to bring in new clients, and keep them coming back.
But there's a big difference between them. Let's take a look at the marketing and sales differences. We'll explain each one and how they can work for you and your business:
What is Sales?
Sales is the process of selling or making a product available to the general public.
This involves a number of steps, including first meeting with your customer, gaining the customer's trust, creating a relationship with the customer, convincing the customer to buy from you, closing the sale, and maintaining that relationship.
The first step in the sales process involves making a call to a potential client. This is done to show them your product and explain how it can benefit them.
For example, a salesman will make a presentation about the product. If the person agrees to purchase the product, he or she will pay for it.
In some cases, the salesman will try to make a sale even if he or she doesn't think that the product will benefit the customer.
This is called a cold call. After the call, the lead might become a customer. He or she will become a member of your customer base, which is essential in any business.
If the customer likes the product, he or she will return to buy more of it.
What is Marketing?
Marketing is the process of getting customers to visit your website, buy your products or services, or come to your physical location.
Marketing is about spreading awareness of your brand, so that it becomes familiar to your customers.
This can involve creating and communicating messages to your target audience about your products.
And there are many ways of marketing, some them include—advertising, direct mail, social media, email marketing, and so on.
Marketing is about communicating with potential customers in order to get them to buy your products.
The main goal is to get people to buy what you're selling. It's about making sure that your customers know what you are selling, and why they should buy from you instead of someone else.
Both sales and marketing require similar skills, as both jobs require a certain amount of creativity. However, the skills required in each of these business functions are quite different.
Salespeople need to be persuasive and confident, while marketers need to be patient, creative and organized. Sales and marketing work best together.
Here's another way to put it: the best salespeople are usually good marketers. The best marketers, however, aren't usually the best salespeople.
Marketing Versus Sales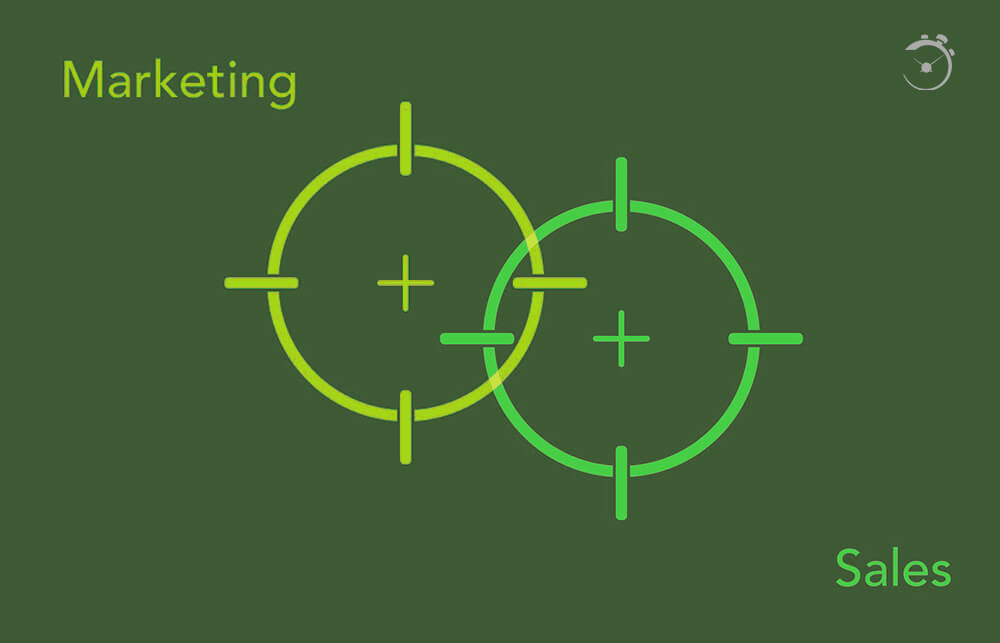 Marketing and sales are two distinct departments that have to work together to be successful. Marketing focuses on branding, lead generation, and getting people to know about your company.
Sales is responsible for closing the deal. So one can't do without the other. With that in mind, let's look at how marketing and sales really differ.
Sales is About Making Money
If you're selling something, then you're marketing it. However, if you're marketing something, you're not necessarily selling it. In fact, there are some things you should never sell.
For example, you shouldn't try to sell your services as a doctor because you're not qualified to do so. Instead, you should market yourself as a doctor by providing helpful advice and tips to patients.
Marketing is About Getting People
On the other hand, marketing is about building relationships with people.
It's not just about selling products and services; it's also about creating awareness and getting people interested in what you do.
Marketing is About Keeping Customers
In fact, marketing is more than just advertising. It's about making sure that your business has everything it needs to thrive.
This means that marketing involves creating brand awareness, building trust with customers, and convincing them to purchase what you offer.
Sales is About Selling Products or Services
On the other hand, sales is about getting people to buy your products or services.
This includes having a good product or service, providing excellent customer service, and being able to deliver on promises.
How Does Marketing Work?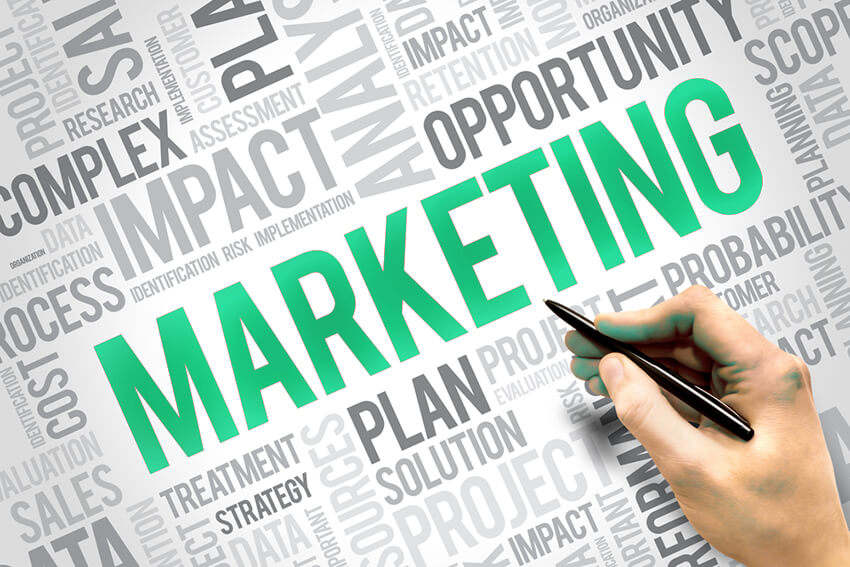 When marketing your brand, it's important to think about what you're trying to sell.
There are three main types of marketing: branding, direct marketing and advertising.
Branding refers to the overall image that you want people to associate with your company.
This includes everything from your logo and colors to the way that you conduct business.
Direct marketing is a method of communicating with current and potential customers in order to generate interest in your product or service.
From there, the marketing team needs to determine who is most likely interested in this product or service and where they can find them.
This is also known as the 4Ps of marketing—product, price, place, and promotion. Goals are set, marketing channels are chosen, and a budget is made for the campaigns the marketing team plans to pursue.
How Does Sales Work?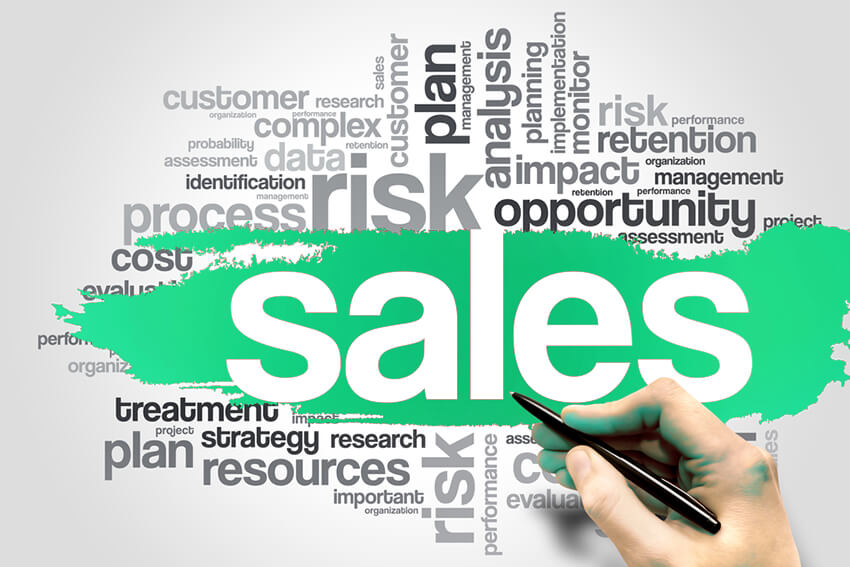 The process for sales includes creating a detailed roadmap that outlines an organization's actions, tools, resources and overall sales goals.
A sales team is most interested in converting those who have some awareness of the brand into customers to earn a profit.
The sales process is a series of activities that a customer will go through to purchase a product or service. Also known as the buyer's journey.
It provides specific details on how to approach prospective customers, how to sell the product, how to get in front of prospects, and how to close the sale.
Tools and Resources
When it comes to marketing and sales differeces, the creation of new tools keep merging both sales and marketing into one big suite.
An example of that is a CRM software, like HubSpot that can be used by sales, marketing, and the company as a whole.
The software helps all departments manage relationships with contacts, no matter which stage of the customer lifecycle they're in.
Social media can also be leveraged by both business units. The Internet keeps changing the way we do business.
For example, social media has made it easier for people to find you and buy your product.
There are many tools that can be used for marketing, including Facebook, LinkedIn, SnapChat, Twitter, Google, YouTube, and Pinterest.
As for sales, you can use email marketing to generate leads and sales, and you can also use social media to sell as well.
Marketing Tools
Search engine optimization (SEO) tool i.e. UberSuggest
Conversion rate optimization (CRO)
Project management tool i.e. Asana
Data reporting software i.e. Hive
Content creation tool i.e. Rytr
Sales Tools
Office software i.e. Google Docs
Meetings app i.e. Zoom.
Invoicing software i.e. Invoice.ng
Email management software i.e. MailChimp
Inventory and shopping tool i.e. Shopify
Marketing vs Sales Strategies
Marketing and sales strategies are two different approaches to the same goal. Marketing is an art, while sales is a science. However, marketing and sales strategies are not mutually exclusive.
They can be combined to produce better results in the long term.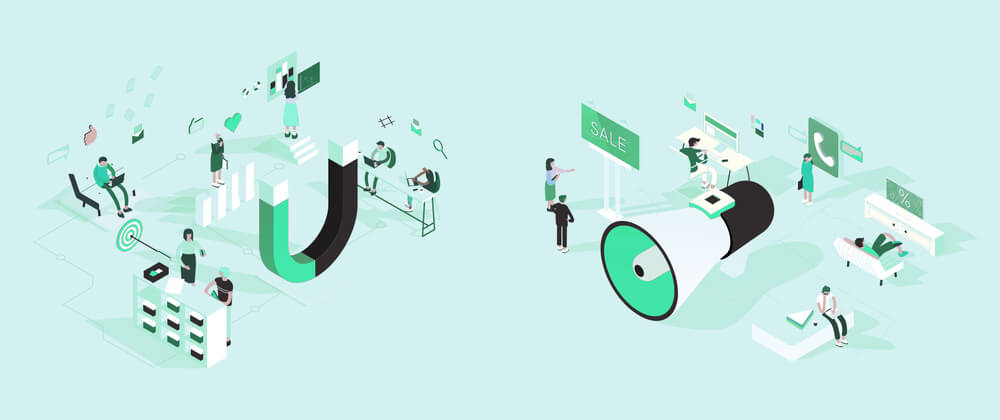 Marketing Strategies
It is important for marketing teams to take a variety of strategic approaches, depending on the kind of campaign they are running and the customers they are trying to attract.
The following are examples of common marketing strategies:
Digital marketing strategy
Social media marketing strategy
Email marketing strategy
Inbound marketing strategy
Content marketing strategy
Search engine marketing strategy
Marketing communications strategy
Account based marketing (ABM) and retargeting
Sales Strategies
In the same way that marketing techniques can change depending on the industry, products, market, and target client, sales approaches can also change.
The following are examples of some of the most used sales strategies:
SPIN selling
SNAP selling
Conceptual selling
Solution selling
Collaborative selling
Transactional selling
Consumer-focused selling
N.E.A.T. selling
Consultative selling
Why Are Sales and Marketing Different?
Sales and marketing are different because they have different goals. The goal of sales is to convince potential customers to buy your products.
On the other hand, the goal of marketing is to get people to buy your products.
The best way to understand the difference between sales and marketing is to look at it in terms of what each one can do for you and your business.
Here's a quick rundown:
Sales is about convincing potential customers to buy from you. Marketing is about communicating with potential customers to know more about your product and services.
How To Keep Marketing and Sales Aligned
There is no single right way to align marketing and sales departments. A successful alignment is often dependent on the organization and the people involved.
What is important is that both departments share a vision and that they are working toward the same goal.
A service level agreement (SLA) or strategy document can serve as a reminder in this case, and it also ensures that both departments work towards the same goal.
It's not a one-size-fits-all solution; rather, it's a tool that will help your team reach a common understanding.
A sales and marketing strategy document should outline the company and departments details, history, structure, goals, mission and vision.
Each department's document will also include a tailored strategy for that department and reviewable action plans.
For example, the marketing department's strategy document would define what the product is and how much it costs, who will buy it and from where.
In addition to the sales plan, the marketing plan is also crucial for any business.
A well-written marketing plan will help your company succeed in the marketplace, and it should be developed in conjunction with your sales plan.