We're glad to have you here. To help you keep tabs on where your keywords stand in search engine results pages, I'll be sharing the greatest rank-tracking tools available.
You may already know this, but search engine optimization is a never-ending battle. Gaining and keeping a higher position on search engine results pages is a never-ending struggle.
If you don't keep up with the ever-changing dynamics of SERP, your SEO approach will quickly become obsolete and you'll be left behind.
And you can only do that by keeping a close eye on the search engine results page (SERP) to see how your keywords are performing.
In this approach, you can evaluate the level of competition, make adjustments to your strategy, and foresee openings to rise in search rankings. And a keyword rank tracker will be your most helpful ally in this attempt.
Which is why it's smart to go with a reliable Rank Tracker.
Agree? If so, then you should review my selection of the top Rank Trackers of 2023.
Top Six Rank SEO Analytics Tools
Need to know right away which rank trackers I recommend? Semrush and Zutrix are the names. You can control your entire SEO campaign using different sites like Semrush. Everything aside from the ability to track rankings is included.
Semrush also provides unparalleled depth of detail. However, SEO experts are more suited to justify the cost.
Similarly, Zutrix provides comprehensive SERP data using an AI-enabled rank tracker. The ease of use and reasonable price are the best features. If you're new to SEO but still want a dedicated rank tracker, I highly recommend Zutrix because it has everything you need and costs as little as $9 a month.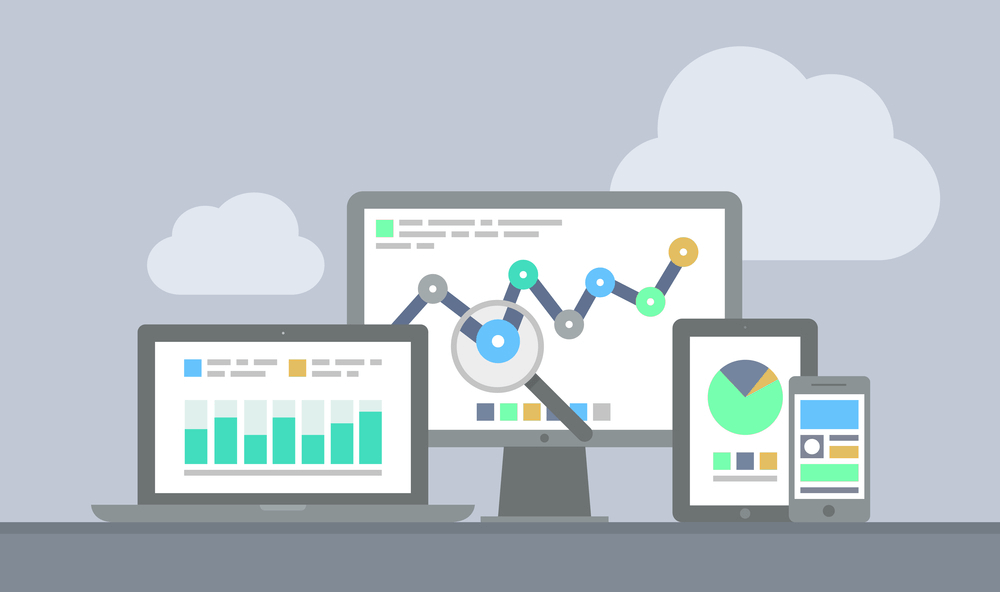 Best Rank Tracking Tools in a Nutshell
Semrush — Advanced keyword tracking features ideal for seasoned SEO professionals and enterprise-level marketing firms.
Whether you're just starting out or are a seasoned veteran, SE Ranking is the best tool for keeping track of your rankings at the lowest possible price.
For those on a tighter financial budget, there is Zutrix, a revolutionary ranking tracker powered by artificial intelligence.
SERPstat — Perfect for providing daily reports on the status of your rankings.
Easily monitor your company's position in search engine results with Mangools SERP Watcher!
Moz's Pro Keyword Rank Checker is a feature-rich and sophisticated rank tracker.
Wincher has an outstanding value for the money. Useful for local businesses and advertising agencies.
Authority Labs is a suite of programmes that together provide extensive position tracking statistics.
Nightwatch – Reliable rankings information culled from multiple global regions, including up-to-date information from your own area.
1. Semrush
When it comes to SEO, Semrush is the gold standard. Its features surpass those of the most advanced SEO software available today.
It also has a tool that allows you to monitor the rankings of specific keywords, and it's well-known for the accuracy with which it does keyword analyses. That's why Semrush's keyword position tracking is used by SEO agencies, professional blogs, and professionals all around the world.
It continuously monitors any domain, subdomain, or URL for keyword rank tracking in SERP by retrieving data directly from Google. A free trial of Semrush is available on this page as well.
Why is Semrush the Best?
The nicest aspect about using Semrush to monitor your rankings is that you can do it both nationally and internationally. The same is true for consumers, who can choose to monitor terms exclusively on their mobile or desktop computers.
Furthermore, it provides essential information about your organic rivals. The tool's "Competitor Discovery" feature shows you where each of your rivals stands in relation to you for a certain set of keywords.
Additionally, Semrush provides up to 16 filters to fine-tune your keyword tracking. Similar to how local map packs, keyword granularity, and worldwide ranking reports keep you abreast of crucial SERP shifts in real time.
2. SE Ranking
Search engine optimizers, affiliate marketers, bloggers, and marketers can all benefit from SE Ranking because it is the most affordable tool for monitoring keyword rankings. SE Ranking is a robust, all-inclusive SEO rank tracking suite.
SE Ranking includes a wide variety of SEO tools, including rank tracking, site auditing, and backlink checking. In addition to Google, you can also monitor keyword performance on Yandex, Bing, Yahoo, and even YouTube.
When it comes to search engine rankings, what works best?
Its polished user interface is sure to get you noticed. It organises everything nicely, and it provides a more comprehensive picture of tracking data, both past and present.
The precision of SE Ranking was another thing that caught my eye. Your keyword data is presented accurately and categorised by geography (country, region, and city).
You may also view how your site fares in relation to the competition. You can add up to five rivals and compare your performance with them using the search engine results page (SERP) function.
3. Zutrix
Zutrix is another extremely able, all-in-one SEO tool with a top-notch rank tracker feature. Zutrix, by the way, uses robust AI algorithms to monitor rankings. It retrieves keyword rankings in real time from various sources (devices, locations, and engines).
It does more than just keep tabs on keywords; it also provides in-depth analysis of the terms your rivals are using. This will allow you to fast rise in the ranks by adapting your plan to outwit your rivals.
What is best in Zutrix?
Since Zutrix is so easy to use, even novices can quickly see positive results. Keywords can be monitored with ease, and the level of control is increased.
One of Zutrix's many impressive qualities is its lightning-fast speed. The data it quickly retrieves provides in-depth analysis of keyword rankings and the relative standing of competitors.
Also, the search variants are quite remarkable. Multiple regions, languages, and devices can be monitored using the same keyword.
The ability to easily share reports is a great example of this. Data from the rank tracker can be sent instantaneously by email, a Telegram channel, or Slack.
Ideal for both novice and seasoned SEOs, as well as solopreneurs and boutique firms.
4. Serpstat
A second user-friendly and widely-used rank tracking tool is Serpstat. Although Serpstat markets itself as a comprehensive SEO tool, its capacity to monitor search engine rankings is particularly impressive.
Not only can you monitor your position, but you can also conduct other SEO-friendly tasks like link analysis, site audits, keyword research, and more. Serpstat lives up to its name by providing in-depth analysis of search engine results pages (SERPs) by mining information from several regions and devices.
What is Best in Serpstat?
The best part about Serpstat is that it provides a comprehensive picture of your search engine results page (SERP) performance and excels at data visualization. In order to show you where you're falling short, they rely heavily on charts, graphs, and other visual aids.
In addition, Serpstat's precision is noteworthy. The most popular search engine results page (SERP) feature can be identified as a source of website visitors.
Furthermore, its data-driven method of examining SERP is appealing. You can see where you are in comparison to the competition, what has to be fixed, and on which keywords you should focus your efforts.
Serpstat is most effective when used by those with prior experience in search engine optimization.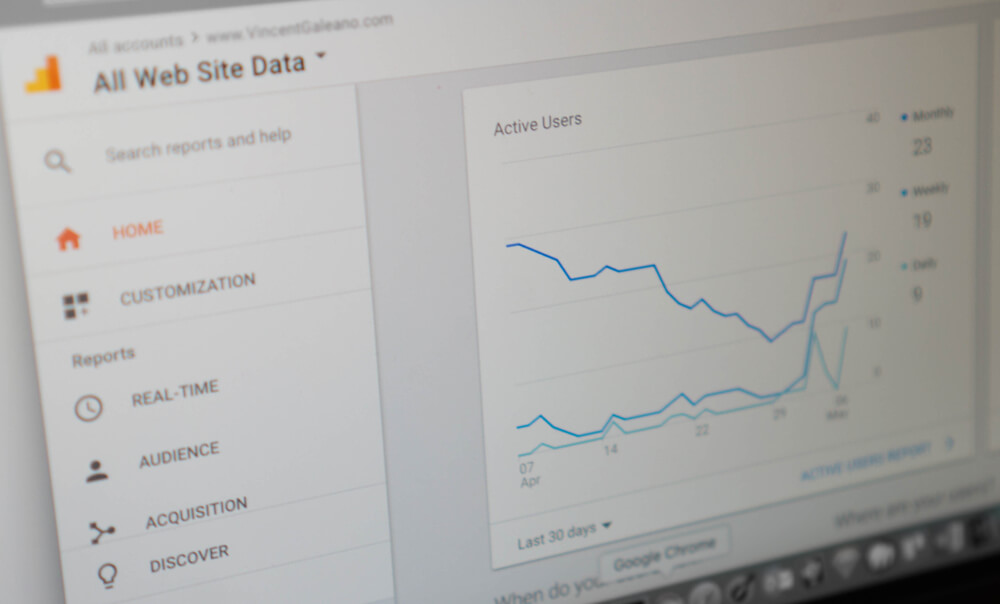 5. Mangools SERP Watcher
You can keep tabs on all the shifts in search engine rankings with the help of Mongols SERP Watcher. The fact that it is so easy to use is its main selling point. The necessary settings for tracking rankings can be set up in a matter of seconds.
In addition, it has a simple interface for setting up email notifications. In this way, you may be kept up to date with the latest developments in search engine results placement immediately.
In addition, SERP Watcher provides you with information from many sources. Geographical locations, regions, devices, etc. can all be used to retrieve location-tracking information.
What is Best in SERP Watcher?
Having major companies like Adidas, Alexa, Air BNB, and others rely on SERP Watcher for rank tracking speaks volumes about the reliability of the service.
Also, a huge amount of local tracking data from over 50,000 cities is possible. In a similar vein, tools like a performance index to analyze the potential of the website aid in the curation of an effective SEO strategy.
6. Moz Pro Keyword Rank Checker
Moz should be on every search engine optimization (SEO) tool list. It is well-known not because it has a long history in the market, but rather because of the superior and distinctive qualities that it offers.
Moz also maintains an advanced keyword rank checker called Moz Pro Keyword Rank Checker. The keyword rankings for your website can be quickly determined with Moz Pro.
Moz Pro's expertise shines whether you're looking for information from Google, Bing, Yahoo!, or some other search engine. Simply enter your target keywords and Moz Pro will email you daily updates on relevant SERP events.
Moz Keyword Rank Checker vs. The Competition
Immediate feedback is extremely useful for making course corrections and setting priorities that bear immediate fruit. Moz also has an unparalleled reputation for reliability. As the market leader, you can rest assured that the information you are receiving is reliable.
Moz also provides suggestions for keywords that could help improve your search engine rankings. The effort required to target those keywords is indicated by the difficulty score next to them.
Another helpful function is long-term keyword tracking, which provides ongoing insights into the performance of specific terms in SERP. With this tool, you may make a plan depending on how well or poorly your keywords are performing in the search engines at the moment.
Conclusion: Best Rank Tracking Tools (2023)
One of the many things a rank tracker can do is help you assess how well your site is doing in search engine results page results.
Check the ranking of your keywords.
Examines the rankings and makes adjustments as necessary.
Search for your competitors' keywords and use that information to improve your own writing.
You should check how the domain is doing and see if there are any delays.
However, the efficacy of your position tracking will depend on the tool you use to monitor keyword rankings. That's why it's crucial that you use the greatest accessible rank tracker.
The best tracking software currently available is included in this list. Both Semrush and Zutrix are highly recommended by me. If you care more about cost-effectiveness, you can select SE Ranking instead.