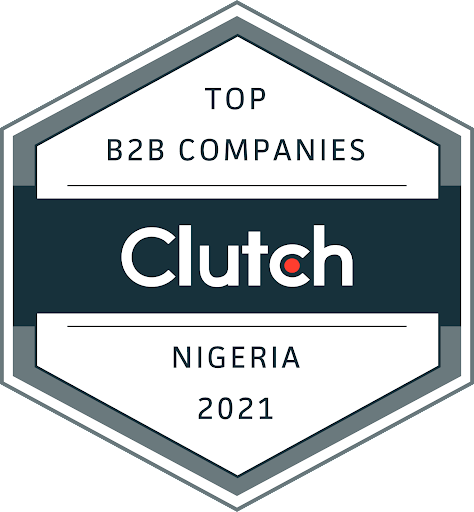 At Tech O'Clock, we develop effective marketing strategies to help businesses grow. We have an excellent track record in creating beautiful websites, increasing business sales, and acquiring customers on-demand through social media marketing and SEO. We can consistently deliver outstanding results by combining our creative ideas with our vast experience in the digital marketing space.
It has come to our attention that Clutch has awarded us as one of Nigeria's B2B leaders in the digital marketing space. For context, Clutch is the top ratings and reviews platform for IT, marketing, and business service providers. Each month, over half a million buyers and sellers of services use the Clutch platform, and the user base is growing over 50% a year.
Throughout the year, Clutch highlights its highest-ranking firms across industries and locations. The Clutch Leader Awards recognize companies' commitment to building their expertise, providing stellar customer service, and producing high-quality results for clients.
We work hard to deliver the absolute best products and working experience to our clients, and we're thrilled that this hard work has paid off. Receiving this award is no small feat. We're incredibly appreciative of this recognition.
"Thank you for the opportunity, we are glad that Tech O'Clock has met your requirements. It is an honour for us to be among the top firms that provide robust solutions that are effective and affordable. Thank you for the award!" — CEO, Tech O'Clock
We are always pleased to receive such positive feedback from our clients. This will certainly motivate us to continue to provide our best services to our clients. Here's what they had to say about working with us:
"The team was efficient and gave regular feedback on progress. The best part was they delivered before due date" — CEO, Real Estate Marketing Firm
Do you want to know more about us and our past projects? Please visit our profile on Clutch.
Let's discuss your project. Contact us now!