Everyone is attempting to enter this digital industry as blogging has become a fashion in the digital world.
Because of this, there's a lot of competition, and if you lack the necessary tools and expertise, it can be challenging to outperform your competitors.
You can be more productive, produce better, high-quality, and engaging content, expand your audience, and achieve better results with the right tools.
Although I started blogging and marketing in 2008, there have been significant changes to the tools since then, and there are now new and amazing tools for modern content marketers.
To compile this list of the top blogging tools for bloggers, I have also spent years figuring out what works best for me as a content marketer.
Here Are 7 Must-Have Tools for Modern Content Marketers
Google Analytics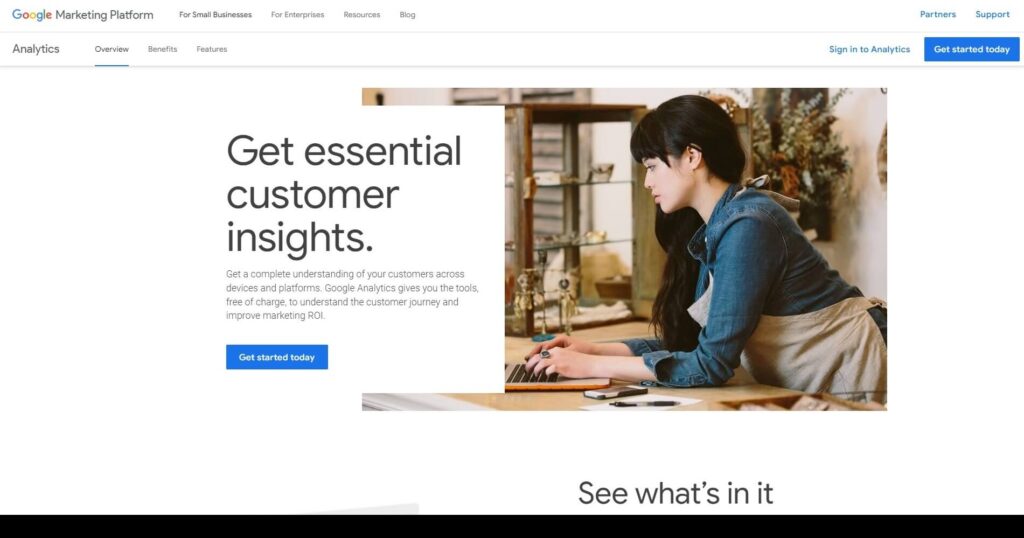 This powerful tool by Google can be used to track website's performance and its content marketing efforts in real time.
It's the perfect analytics platform for all marketers and other users on the internet that run businesses or social media profiles.
Google Analytics helps you monitor, manage, market, and plan your marketing strategy.
This tool helps markets understand their site to sufficiently analyze the performance of their content, marketing, products, and much more.
WordPress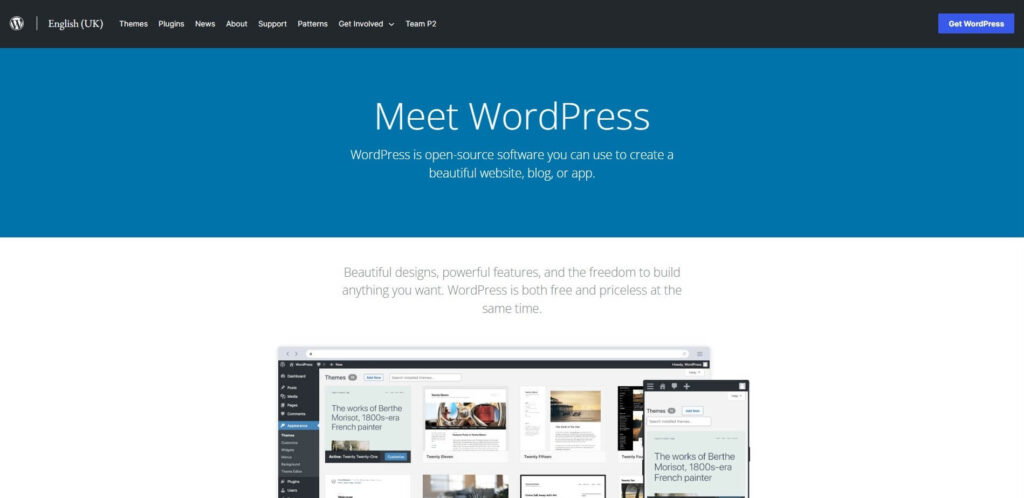 It's a suitable tool for you if you run a blog to market products and services.
Although there are many choices for marketing and blogging platforms, WordPress is still the most widely used one for bloggers worldwide.
It's a great option for beginners who want to start a blog because it has a large community of support and plugins available for it.
It's extremely appealing to new users in part because it is free.
WordPress is currently the most favored and well-liked blogging platform on the internet.
Millions of bloggers and website owners who want to start their own personal or professional blogs have used it.
It has a ton of features that can help users create a site that looks professional, which is why so many people use it.
WordPress is cost-free and simple to set up.
It's even more appealing to users due to the thousands of plugins readily available.
Additionally, you have access to thousands of free themes for your website.
Rephraser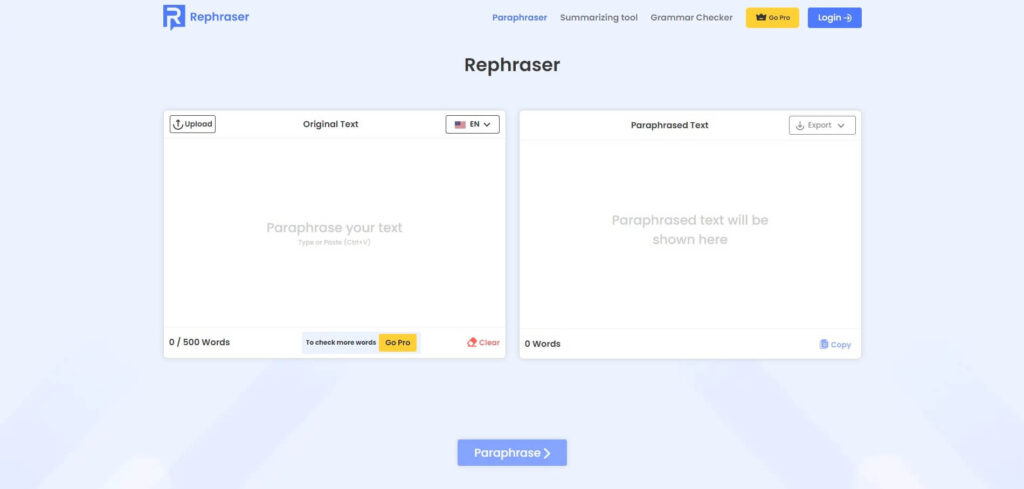 Marketing is nothing without content, and that is high-quality and engaging content.
The rephraser is a free online tool that uses artificial intelligence to reword and improve users' content.
It's a free online tool that can help marketers reword their writing in order to strengthen the voice, style, context, and intent of their content.
It's the best tool to give an extra edge to your content and make it look and sound professional.
You can upgrade to the premium version of paraphrasing, which has additional advanced features and no limitations and starts at a low base price of $10, to use the premium version and increase the word limit.
Here are the features and benefits of the base paid version:
High-quality Content
24/7 Direct Customer Support
Enjoy Flawless Humanlike Content
Maximum 1000 Words Input limit
10x Faster and limitless Paraphrasing
Completely ad-free, Uninterrupted Working
Users can Keep Track of the Total Task Record
Paraphrase, Summarize, and Check Grammar Easily
Buzzsumo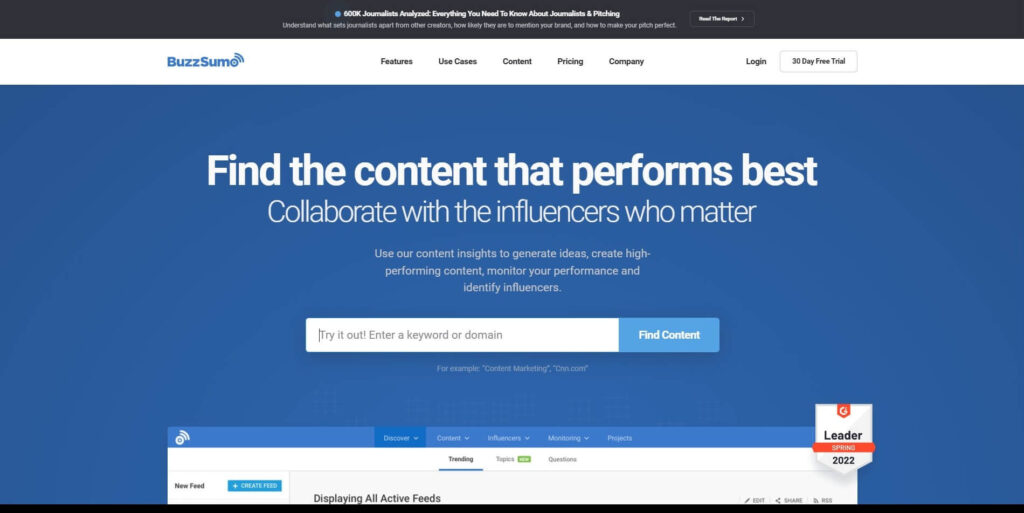 Buzzsumo is a social media analytics tool that helps content marketers find out what content is trending in their niche and how popular it is on social media.
It provides an aggregated list of the most popular content in your niche and a list of influencers who have shared this content on their profiles.
This tool also helps you identify different influencers and their social media followers by analyzing their profiles on Twitter, Facebook, LinkedIn, Instagram, and other platforms.
You can also use this tool to find people following a particular influencer and then reach out to them for collaborations with your brand.
Word Counter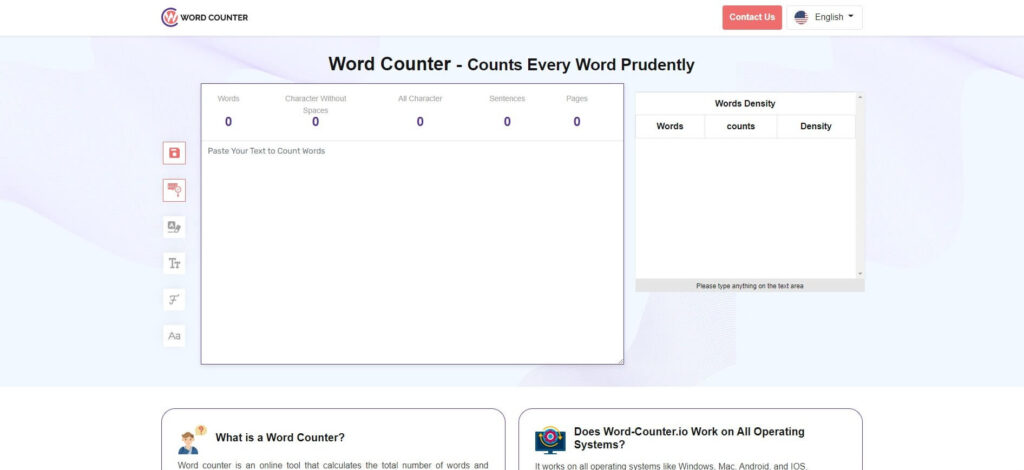 The word counter is an advanced text counter designed to count words in any text you enter online.
It is an effective text counter tool that is easy to use and can aid in creating marketing content.
Each content must meet a minimum word count, whether a description, product copy, or post content.
When drafting articles, marketers, for instance, must keep in mind that content almost always has a word count limit.
Marketers can use this free tool to calculate word density by checking the total number of words, characters without words, all characters, sentences, and pages.
For marketers, the free Word counter tool also has a built-in grammar checker that immediately corrects the writing.
Using the free word counter is easy for marketers to stay within the required word limit for their work.
Online Notepad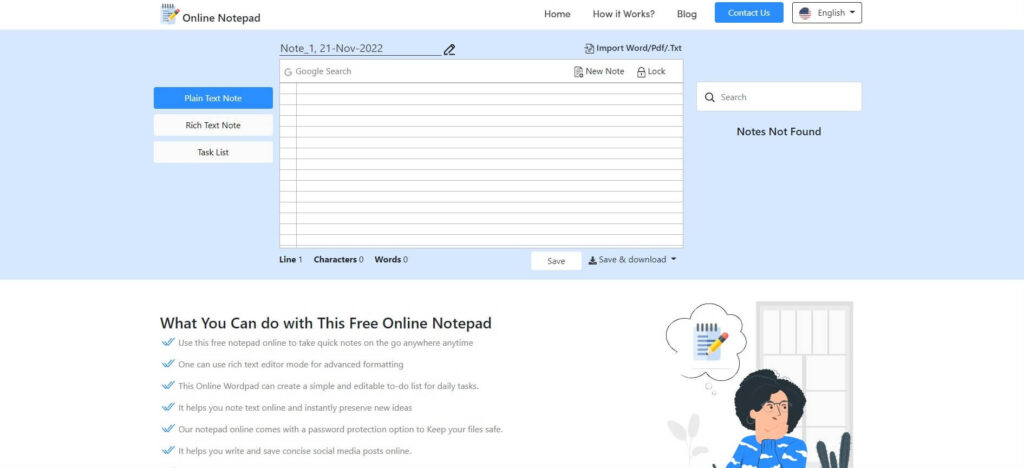 A simple web tool, the free online notepad offers a simple writing pad with a variety of advanced and basic features for the needs of marketers.
You can write and edit blog posts online using the sophisticated Notepad with the utmost simplicity.
The free notepad has a fantastic text editor that allows marketers to edit the text exactly how they want, in addition to a helpful Word pad that is available online.
Marketers can easily alter text lengths as well as other textual elements like font, size, style, shape, and many other things using the online notepad's robust text editing features.
It is also made easier for the user to save their content because they can download it in a variety of formats.
Canva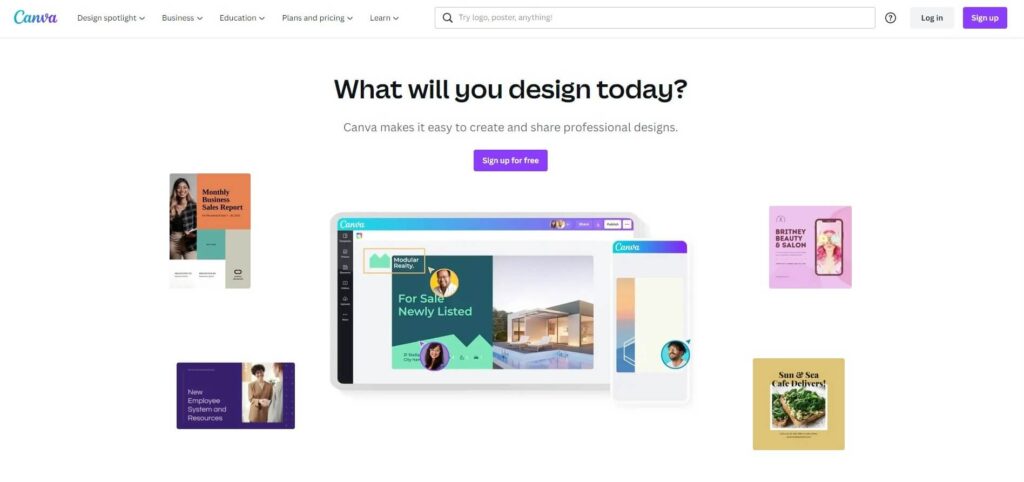 It's a well-known fact that engaging and vivid graphics are essential to a perfect marketing campaign.
Canva is a highly suitable free graphics tool available to users on the internet.
It is a fantastic tool to help marketers create the best and most beautiful visuals for all needs.
Conclusion
As is well known, everyone is trying to break into the digital field of blogging, which has evolved into a digital fashion.
Due to the high level of competition, it can be difficult to succeed when you lack the necessary experience.
For marketers, the content creation process can be streamlined by a few crucial tools.
This article's objective was to give marketers a thorough list of Marketing tools for creating and editing content.