Since 2015, I've been creating websites for small businesses. Over the years, I've seen a lot of websites. But I've also seen many sites that don't work.
Why? They were made by people who had no idea what they were doing. To make a great website, you don't have to be an expert. All you need is some time, a little bit of patience, and a lot of common sense.
A website is an effective way to reach and connect with customers. It can help you find new customers, get the word out about your products, and even sell your services.
The best thing about a website is that it's easy to make and doesn't cost much.
If you want to build your own website or have already started and want to know what to do next, this post will take you through the process step by step.
Find out how to create a website for your business that people will want to visit and keep coming back to.
In today's world, getting a website is important for your small business. And here are the steps to make one:
Determine the Niche of Your Website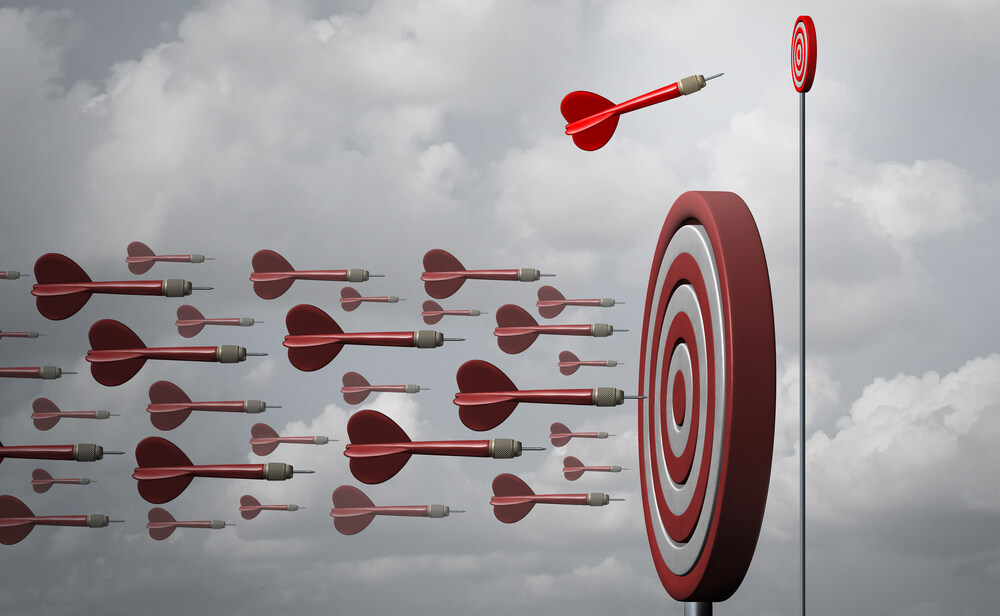 This is one of the most important things you need to do when you start a website. The most important thing for a business website is to choose the right niche.
Your niche will determine the kind of content you write, the kind of audience you attract, and, in the end, how much money you make each month or each year.
The main benefit of a niche-based website is that it gives you a steady way to make money online. It will also help you get more out of the time you spend on it.
When you have a niche website, it's easy to make money. By adding new content every month, you'll be able to bring back visitors. Some sites even get paid by companies to post their content. You will get paid for what you think and say.
Choose a topic that you're really interested in and that's popular right now. You can choose from niches like sports, health, entertainment, politics, etc.
There are different ways to study the market. For example, if you want to make a business website about personal development, you can look at other websites written by people who talk about personal development.
Get a Good Domain Name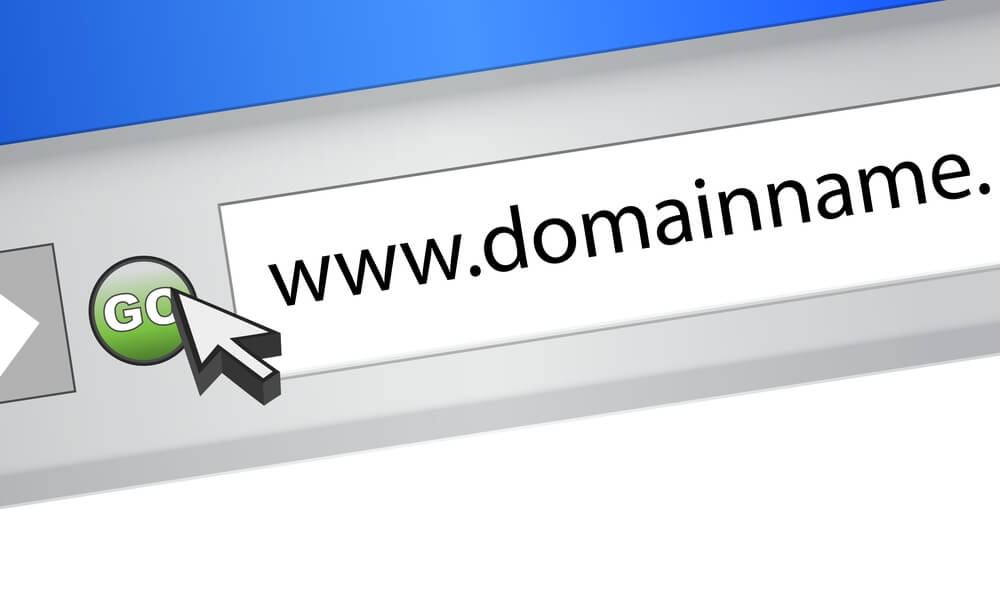 A domain name is a unique address for your site. It tells search engines where to find your site. It is the first step in making people trust your site. If you want to build a website for your business, the most important thing is the domain name.
Any website for a business needs a good domain name. It makes it easy for people to find your site when they search online. You can use a domain name generator if you don't know what to do.
Based on your keywords, this will give you ideas. Once you have a name picked out, make sure it is easy to spell and say. Don't use special characters or numbers in your name.
Your business name should be in the domain name. Remember, you can't change your domain name once you get it.
If you choose a good one, you'll be all set.
Choose a Hosting Provider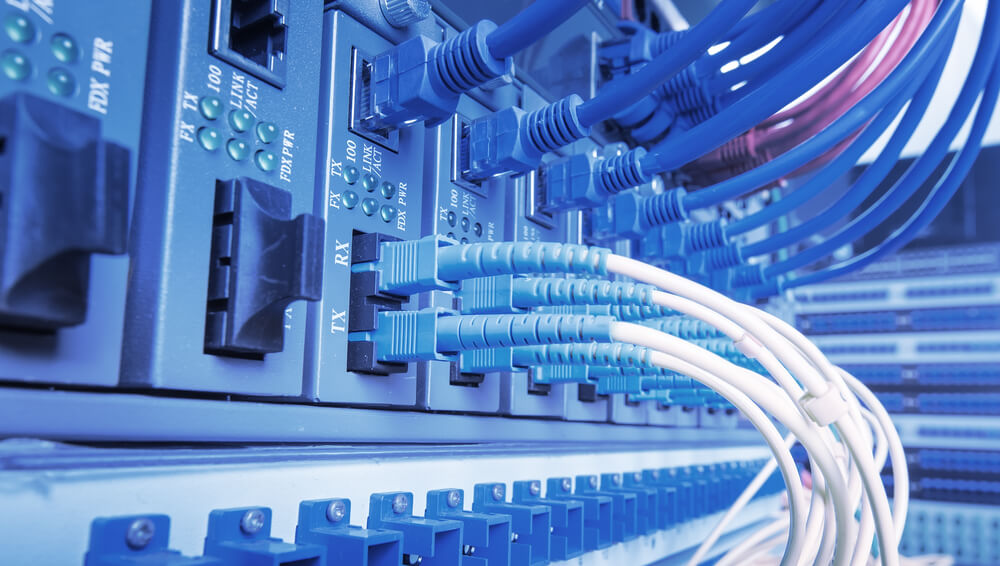 Companies that help businesses store their website files are called hosting providers. Your website can also be hosted by someone else.
Choosing the right hosting company will help your business grow.
When you open a website, choosing who will host it is one of the most important decisions you will have to make. It can be hard to choose a hosting company if you don't know what to look for. You'll also have to decide where your website will be hosted.
Hosting providers have servers where you can store files and share them with other users. Most of the time, they offer at least one service to their users.
There is shared web hosting, dedicated servers, virtual private servers (VPS), and cloud hosting. Each choice has both good and bad things about it.
Shared hosting is a type of web hosting that only gives you a certain amount of space to store files and a certain amount of traffic.
Dedicated hosting: This type of website hosting is faster and has more storage space than shared hosting.
Virtual private servers: With these web hosting plans, you get a server that acts like your own computer but isn't your own computer.
Cloud hosting: This one uses cloud resources to make apps and websites available. However, resources are not put on a single server like they are with other hosting.
Shared web hosting is cheap and easy to set up, but you only get a small amount of storage space and bandwidth.
Dedicated servers work better than shared hosting, but they cost more money.
However, shared web hosting is the most cost-effective option for those just starting out, but you have no control over the server and can only host one or two websites at a time. This means that people won't visit your site as much.
Install WordPress or another CMS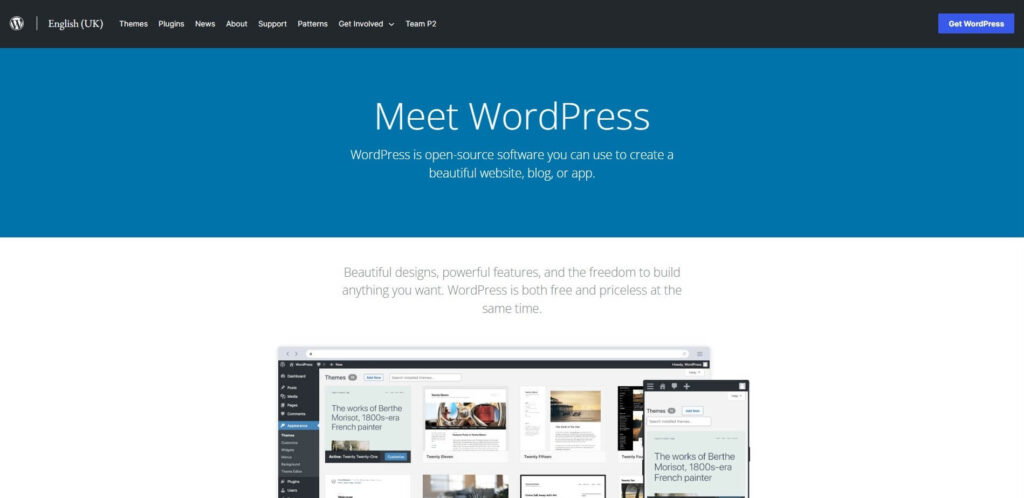 A content management system (CMS) is used to manage information on a website. A CMS allows you to update and modify your website from a single location. And it can be done easily using a web browser.
A CMS will allow you to create and manage your website, adding new content and making changes to it. You will be able to do this on your own without hiring a web developer.
There are many different kinds of CMSs available today. Here are some of them:
WordPress (Recommended)
Drupal
Joomla
Magento
You should choose a CMS that best fits your needs. Once you've decided on a platform, you'll need to install it.
If you're using WordPress, we recommend installing a caching plugin to make your website load faster. This will allow you to easily rank high on search engine and improve your overall user experience.
To create a business website, you must use WordPress. You can do this yourself, but it's easier to hire someone to do it for you. If you don't know how to do this, you can search online for someone who knows how to install WordPress.
We also recommend that you find a company that offers website creation services. A website design company can help you create a professional-looking website, and they can also help you update it.
Install Plugins or Extensions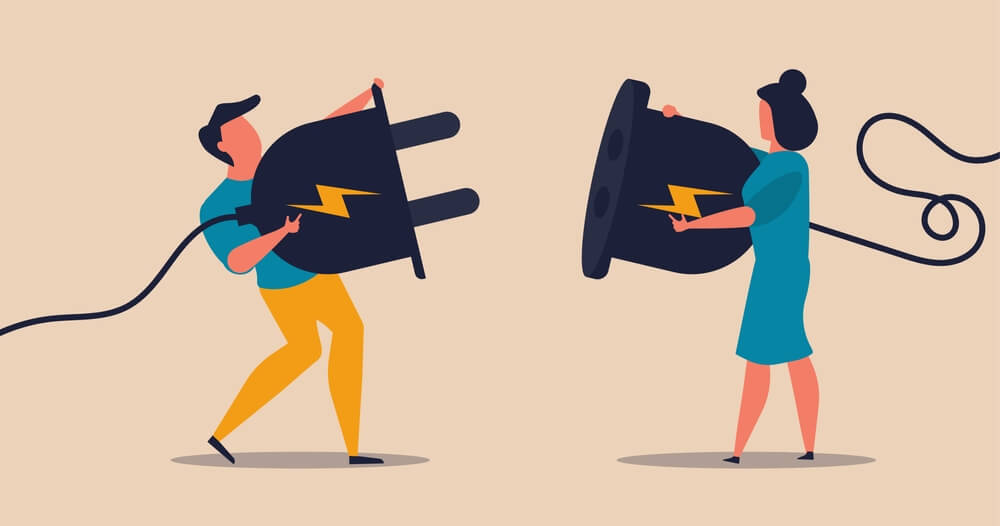 WordPress plugins are great. They are like small apps. And they can do things like add social media buttons to your website. They also enable you to install and use extensions or add-ons to your website.
When you install plugins, you will find that there is a lot of freedom to customize your site. Many extensions can help you add extra features to your website.
A large part of the website development world has moved towards using plugins instead of customizing themes.
Customizing themes was once the only way to customize a website.
Now, however, you have the ability to choose from thousands of plugins that come with the WordPress software.
You'll also need to decide on a theme. There are thousands available, so you'll need help choosing one. My favourite themes are Divi and Essentials. They're both free and easy to use.
It has a large, active support community and a lot of useful plugins that you can add to your site to make it do more.
If you cannot find a plugin that does what you want, it is easy to find a WordPress developer who can make one for you!
Create an Engaging Website User Interface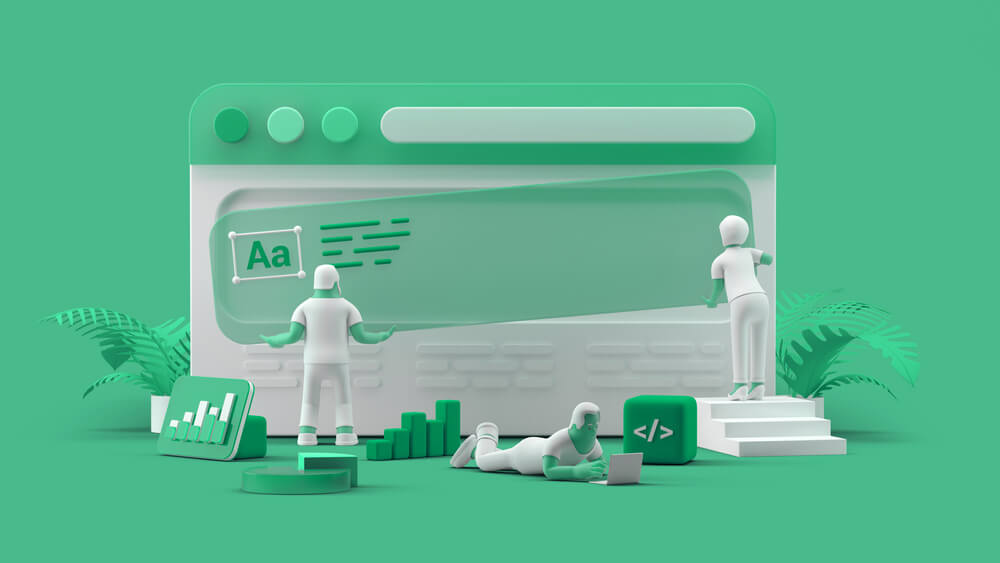 You probably want to create a beautiful website for your business. And WordPress is a good choice for this. A website will enable you to sell your products and services easily.
WordPress can be used to create all types of business sites, like an e-commerce website, a cleaning business website, or even a small business website.
Using WordPress is a simple way to make your website more engaging. One of the things that makes a website more attractive is a good-looking user interface. It will give users a reason to stay on your site longer and visit it again.
If a site looks like it has been done with a cheap theme, users will not want to use it. They will think that the design is poor and that your website isn't worth visiting.
In order to create an engaging user interface, you will need to choose a theme that is simple and beautiful.
And this is possible thanks to the thousands of templates that are available for free. A website's design should be fun and unique. It can even tell a story and convey your message to your potential customers.
If you are planning to build a website, you'll need a template or a web builder. In order to build a great website, you'll also need to know the basic functions of your web editor. This can help you to make a great website.
Create Important Webpages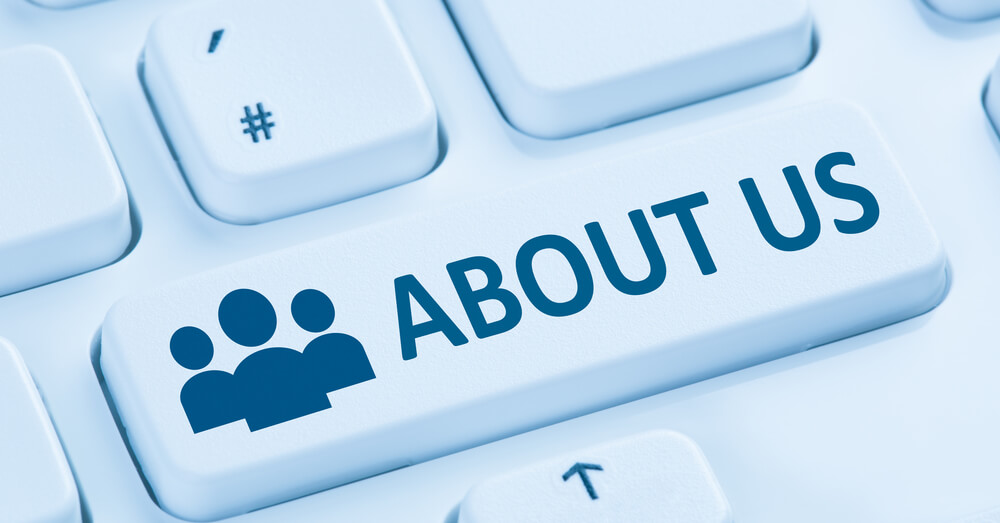 Navigation is very important. It should be well-planned and easy to access. A website without a well-planned navigation menu is almost useless. There should be a good flow on your website.
It should be easy for users to find the information they need on your website. If you don't create a website with good navigation, it is unlikely that users will stay on your site.
So we need to work on our navigation. But we need to create some pages first before we can create our navigation menu.
If you want to create a website for your company, it's important to understand that you will need more than a one-page website. And each of these pages should be different in content and style.
Some of the pages you should have on your website include the home page, contact page, privacy policy, about us page, services page, and terms and conditions.
The homepage should be the first page that users visit. It is very important to make sure that your homepage has everything that your visitors need.
Make sure that your homepage is clear and easy to navigate. If you don't know where to start, you can hire a web designer to create a website for your small business.
These pages should contain useful information, and they should be easy to find. Once they are created, you can move on to creating a navigation menu for your website.
Add a Blog Section to Your Business Website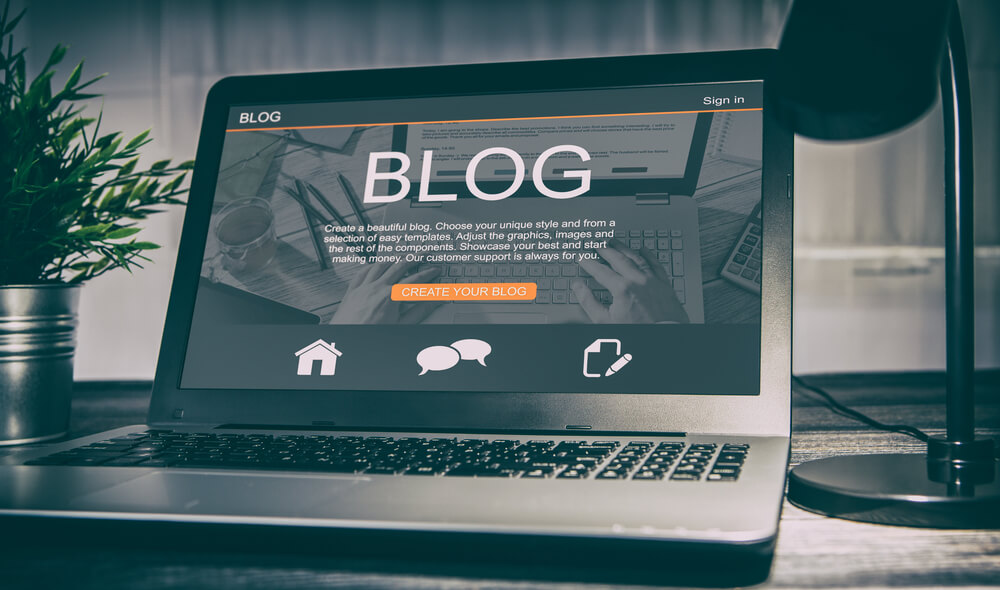 A blog section will allow you to share your views with others and gain some new readers. Adding a blog section to your website will make it easier for you to engage more people.
This will also help you to promote your brand. A blog will allow you to start sharing your opinions and ideas with others. By doing this, you will find it easier to get new customers.
Blogs are a great way to keep your visitors up-to-date on your business. They can even assist you in reaching out to potential clients. It will allow you to share your views with others and gain some new readers.
Having a blog is a great way to get your message across to the world. You can even get to know the people who visit your site and the ones who visit your blog by segmenting your visitors.
This will allow you to connect with your potential customers in a much better way. A blog is an excellent way to make a favourable impression on the people you wish to attract.
You can learn about your prospective customers and the people you want to attract.
You can also use this information to write great content that will attract more visitors. Your blog should be informative.
It is also important to make sure that your business blog is updated regularly.
Optimize Your Website for Search Engines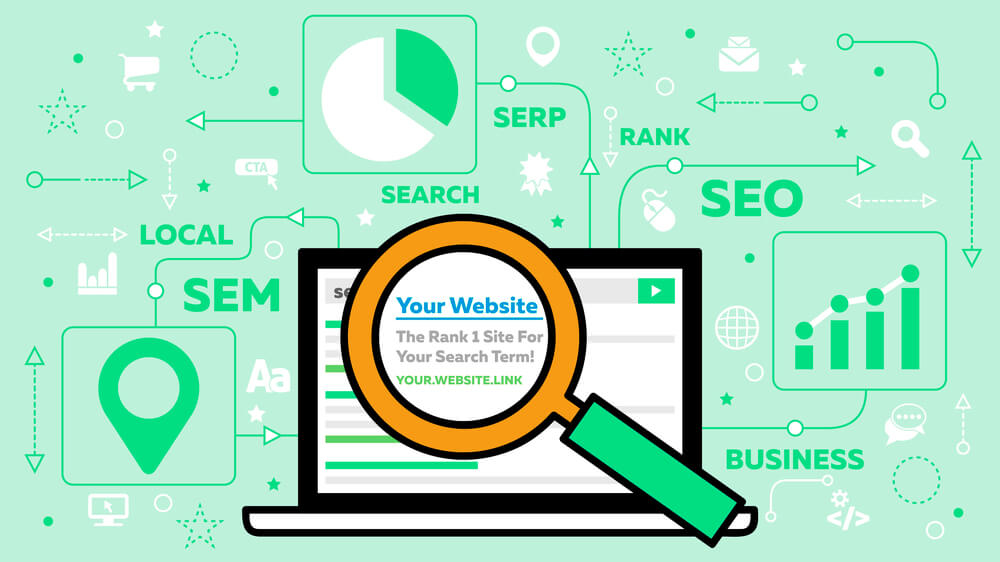 Ranking on search engines means making sure that you are providing your visitors with the best experience to show up on Google or Bing. There are several ways to accomplish this.
First, you should optimize your website's content. Write articles that are relevant to your niche. You should also keep them short. Don't write long articles that will become boring or confuse your readers.
Also, when you are writing your articles, be sure that they are unique because Google hates copied content.
If you are going to add pictures to your blog, make sure that they are high-quality and that they don't distract the reader. You should also optimize your site's design.
You should make sure that your website has a great look and feel. So always use simple fonts.
If you are looking to sell products online, you need to ensure that your product pages are optimized for search engines. This means that your product pages must have relevant titles and descriptions.
This is something that will help your website be found easily. Search engines use this data to rank websites.
You should use keywords on your site that relate to the products that you are selling. If you want to attract your potential customers, you should write an informative article that explains why your product is unique.
This will help get your site found by search engines. You should also include related keywords in your content.
This way, you will get more exposure for your small business website.
You should avoid using too much text when you are writing the title of your website. You should also avoid using too many keywords when you are describing your products or services, so you won't get penalized for keyword stuffing.
Test and Publish Your Website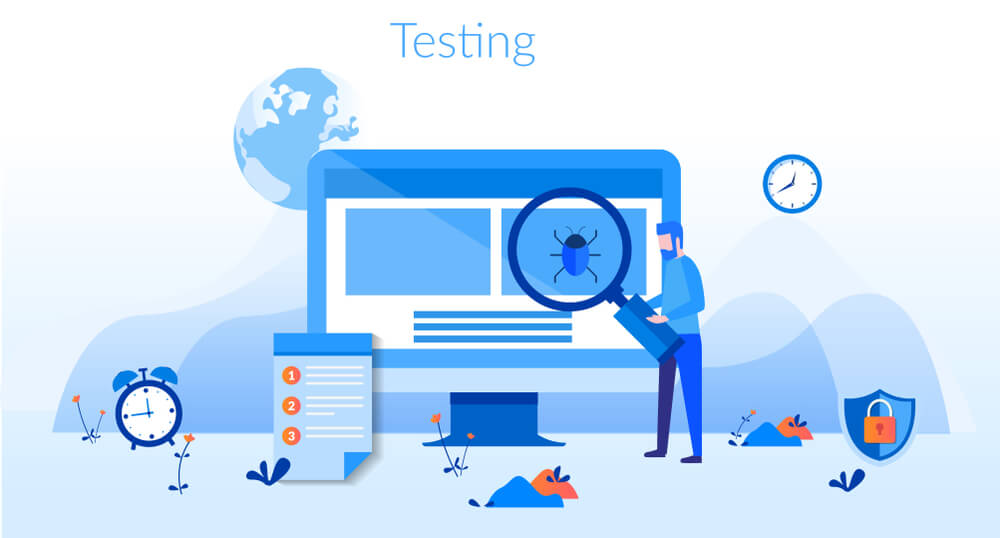 When you want to launch your website, you have to test it first. And there are many ways to test your small business website.
Testing your website allows you to find out whether it is easy to navigate and whether it loads quickly.
Your website should load quickly, which means that it should open in less than five seconds. You can test your website to see if it loads quickly by using a website speed checker.
A website speed checker allows you to measure the speed of your website and see whether it loads fast enough. You can see how fast your website is by visiting it through a different browser.
You can also use the speed checker to test the mobile version of your business website. A mobile website usually loads faster than a desktop website, and it loads slower than a mobile app.
If the loading time is longer than 5 seconds, then you should audit your website to see what's causing the hold-up.  If the loading time is shorter than 5 seconds, you should continue testing to check other things.
Another way to test your website is to go to the URL of your website and view it on your smartphone to make sure that it is responsive and loads correctly across multiple devices.
You should use this method to test all the features of your website. Once you've tested it, you can now publish your website. Remember, you should only publish your website if everything has been tested.
Promote Your Business Website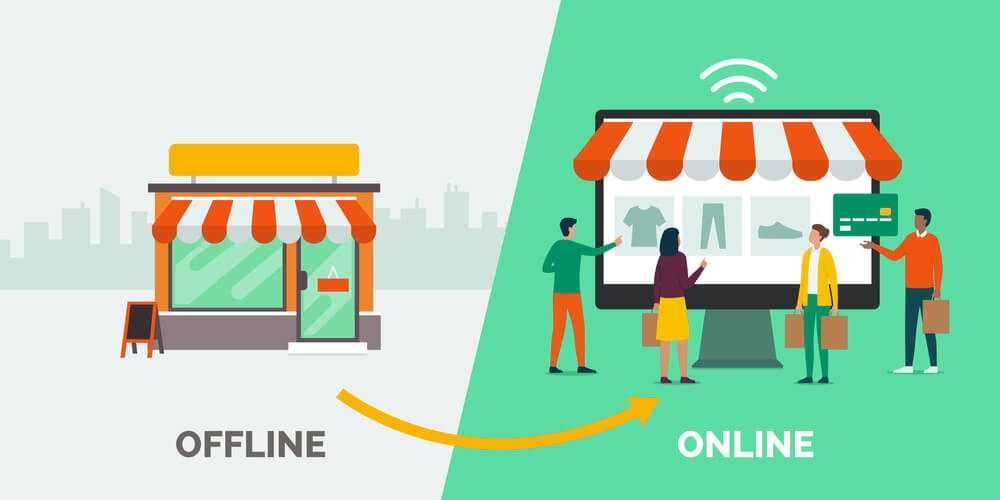 There are several ways that you can promote your business online. One of the best methods is to start a blog. You should create a blog that is related to your business.
You can update it regularly to provide information about your company and your products.
If you want to get more leads, your website should have buttons for sharing on social media sites. This will make it easier for visitors to share your website content with their friends and followers on social media.
This can generate a lot of traffic and leads for your business website. If you want to promote your business effectively, you should make sure that your website is shared across your social media platforms, either for free or through paid advertising.
This will help you to improve the conversion rate of your website.
Conclusion
In conclusion, if you want to create a successful website, you need to take the time to build it properly. When you have a website, you can:
• Increase your company's visibility
• Boost your conversion rate
• Establish credibility
• Sell more products
• Create a better brand
• Generate more leads
• Reduce your marketing costs
• Increase your customer satisfaction
• Get more customers
• Gain more sales
• Get more clients
• Get more customers
I've been writing about the benefits of creating a blog for your small business for a while now. But what I hadn't really mentioned before was how important it is to have a website.
I've found that if you don't have a website for your small business, people will look at you funny when you try to sell them your services.
So, make sure you get a website for your small business today.