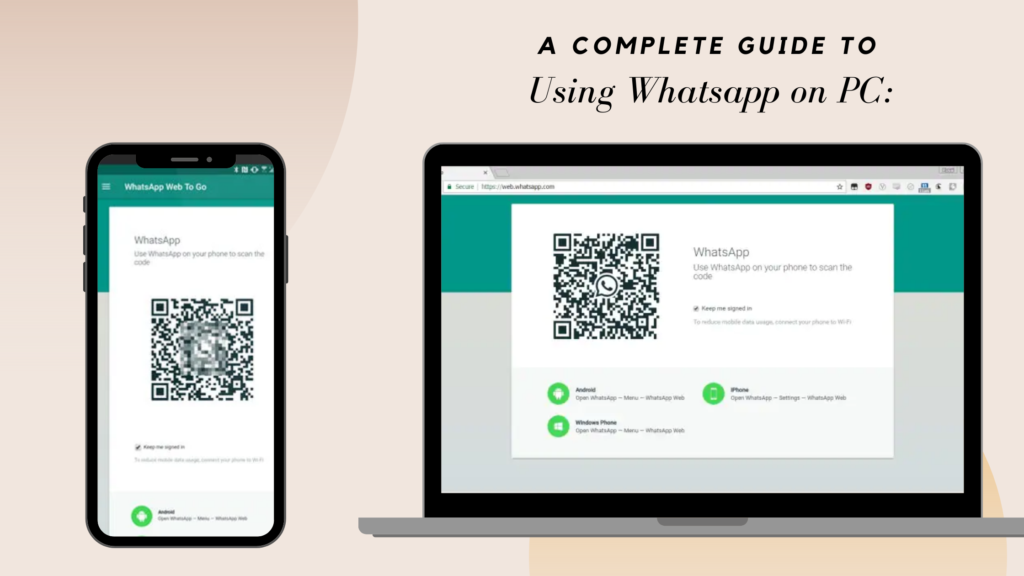 In today's fast-paced digital world, Whatsapp has become an indispensable tool for communication. With its user-friendly interface, convenient features, and widespread popularity, Whatsapp has revolutionized the way we connect with others. While primarily designed for mobile devices, Whatsapp can also be used on a PC, offering a seamless and powerful desktop messaging experience. In this comprehensive guide, we will explore two of the best methods to use Whatsapp on your PC and unleash the full potential of desktop messaging.
Method 1: Whatsapp Web
One of the easiest ways to access Whatsapp on your PC is through Whatsapp Web. This method allows you to mirror your Whatsapp account from your mobile device to your computer, providing instant access to your chats, contacts, and media. We will walk you through the simple setup process and how to navigate the Whatsapp Web interface. Additionally, we will share valuable tips and tricks to enhance your Whatsapp Web experience, making it even more convenient and efficient for desktop messaging.
Method 2: Using Android Emulator
For those seeking a more robust Whatsapp experience on their PC, using an Android emulator is the way to go. This method enables you to run the Whatsapp mobile app directly on your computer, giving you access to all the features and functionalities you love on your smartphone. We will guide you through the process of selecting and setting up an Android emulator, and provide a step-by-step tutorial on installing and configuring Whatsapp. This method allows you to enjoy the full range of Whatsapp capabilities on your PC, including voice and video calls, multimedia sharing, and more.
Advanced Features and Functions
Once you have Whatsapp up and running on your PC, it's time to explore the advanced features and functions that can further enhance your messaging experience. We will delve into topics such as syncing messages, contacts, and media across devices, managing and organizing Whatsapp chats on your PC, customizing notifications and privacy settings, and leveraging keyboard shortcuts and productivity tools. By mastering these advanced features, you can streamline your messaging workflow and make the most of Whatsapp's desktop capabilities.
You can share your thoughts, moods, and moments with the world through WhatsApp status, adding a personal touch to your profile and connecting with friends and family in a whole new expressive way. From witty quotes to captivating photos, let your WhatsApp status speak volumes about you
Tips for Enhancing the Whatsapp PC Experience
To truly unleash the power of Whatsapp on your PC, we will share some valuable tips and tricks to enhance your desktop messaging experience. Learn how to integrate Whatsapp with other PC applications and services, allowing you to share files, documents, and media seamlessly. Discover how to use Whatsapp on multiple PC devices simultaneously, ensuring that you can stay connected wherever you are. We will also provide troubleshooting tips for common issues and errors that may arise, as well as advice on staying updated with the latest Whatsapp PC features and updates.
Conclusion:
With Whatsapp on PC, you can take advantage of the convenience and efficiency of desktop messaging while leveraging the power of Whatsapp's extensive features and functionalities. Whether you choose to use Whatsapp Web or an Android emulator, this complete guide has equipped you with the knowledge and tools to unleash the full potential of Whatsapp on your PC. By following the step-by-step instructions, exploring advanced features, and implementing our tips, you are ready to embark on a seamless and productive messaging journey on your computer. Embrace the power of desktop messaging with Whatsapp and stay connected like never before.